GAA President John Horan has said he will explore the possibility of establishing a tier 2 Championship and believes it can happen despite past "resistance" within the organisation.
On Sunday, one of Horan's predecessors Sean Kelly aired his desire to address the huge imbalance within the provinces in the wake of final cakewalks for Kerry and Dublin against Cork and Laois respectively.
"Cause for serious worry about the hammerings too many @officialgaa football teams are getting at all inter-county championship levels," Kelly tweeted.
"Grading according to abilty, with more than one tier essential.
"Otherwise there will be serious fall off in participation and attendances. Urgent!"
Speaking on RTÉ Radio 1's Morning Ireland programme after the All-Ireland SFC third-round qualifier draw, Horan agreed that the gulf between the haves and have nots is not conducive to a healthy competition.
"In my time I will look at a tier 2 Championship," said Horan.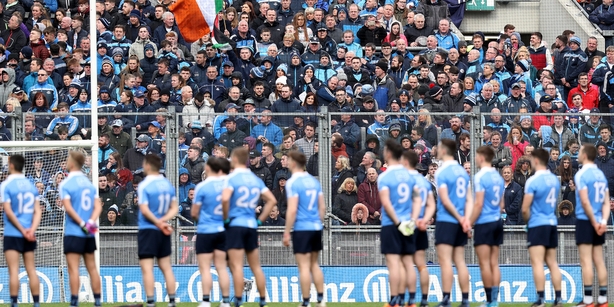 "The qualifiers came in to give teams extra games and a second chance but when you look at the draw today it still is the stronger teams that are coming through to the latter stages of the championship.
"It is on my agenda to have a look at a tier 2 Championship, to engage with all the partners involved and see can we progress it. There has been a resistance in the organisation to that but I'm quite sure if we put it together properly we might get a buy-in."
The imbalance is also evident in the underage competitions - Kerrry beat Waterford by 3-22 to 0-01 in their Munster Under-20 FC semi-final on Friday night - and Horan is also keen to eradicate such lop-sided contests.
"I accept there's a major imbalance in those situations. Our CCC committee have already started looking at, how can we address these matters. We're well aware of what's going on in the ground.
"We're not shying away from it, and I would expect progress at minor and Under-20 level to try and see can we address those gaps that are there in the Association.
"We've made steps already this year. We've brought in the quarter-final competitions with the last eight teams playing in a round-robin. We've brought the football back to Under-20. We've changed the timing of it within the year and we've also brought the minor back to Under-17.
"It's not that we're not aware that there are issues; we are trying to address them and we are trying to make things more competitive, but you just can't have a magic wand to these things either."