Fermanagh's Sean Quigley is looking forward to a day he has thought about all of his career on Sunday, but knows it will count for little if the Ernesiders don't win the Ulster Football Championship for the first time.
After shocking Monaghan in the semi-finals, Fermanagh find themselves on the verge of their greatest ever day with Donegal awaiting them in Clones.
It's going to be difficult, with the Tír Chonaill men the big favourites, but Quigley is delighted to get the shot.
He told RTÉ Sport: "It's going to be a massive occasion on Sunday. We've got a couple of weeks of work under our belt. We're to give it a right good go.
"It's hard not to get caught up in the hype at times because the county is in such a good place at the minute.
"We're trying not to think about that and just focus on the game.
"This week has been a bit strange with the build-up. I'm definitely looking forward to it. As a player, looking back to when you were a young fella, going to Clones to play an Ulster final was what you wanted. Thankfully on Sunday we'll have the opportunity."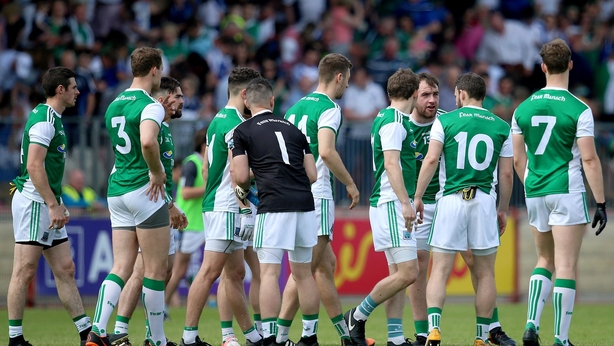 Being the underdog does not mean much to the man that scored three points for Fermanagh in the semi-final, and he rejects the notion that they have nothing to lose going into the game.
Criticism of the defensive style implored by manager Rory Gallagher is also irrelevant it seems, when trying to brign the Cup to the county for the first time.
"If we go in with that attitude of nothing to lose and we lose, it's still defeat. We're confident we can do a job and get it done. Donegal are a fantastic team, littered with All-Ireland winners, All Stars, and they have some serious scores in the Ulster Championship so far.
"They gave Down a good trimming. We're under no illusion, we know we're up against a serious outfit. But we'll leave no stone unturned to win that title.
"If Fermanagh win an Ulster title, there will not be one man complaining about the scoreline or the way we play. We'll do everything we can to win the game and it's a negative game plan as some people say it is, then we'll do what we can.
"It's difficult to say what the emotions will be like on the day. We're chomping at the bit to get an Ulster title."
Follow all the football action this weekend via our live blogs on RTÉ.ie and the News Now App, watch exclusive television coverage of Cork v Kerry (Saturday), Donegal v Fermanagh, and Dublin v Laois on RTÉ1, or listen to exclusive national radio commentary of all games on RTÉ Radio 1. Highlights on The Sunday Game at 9.30pm on RTÉ2.