For many years I soldiered with Ryan McMenamin in the colours of Tyrone. His reputation, good or bad, followed him around.
Above all, however, 'Ricey' was certainly a character both on and off the pitch.
As a team-mate he was one of those players you absolutely loved. He was the sort of guy you wanted on your team. To the opposition, he was often a hate figure.
Next Sunday, he will be part of the Fermanagh management team as they seek to win a first Ulster title against Donegal.
Having played with 'Ricey', I saw firsthand the many positive attributes he brings to the team environment.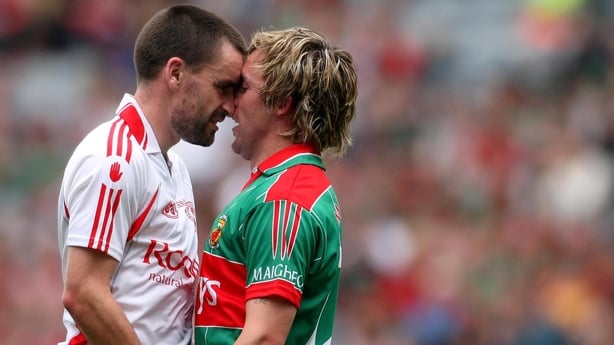 He had to do it the hard way - he never played underage for Tyrone - and was just one of those who worked diligently at his game. When he peaked he was an important cog in our success during the 2000s.
In playing alongside 'Ricey' you could see he had the potential to get involved in management. The insights he gave at half-time or in team meetings highlighted a great understanding of the game.
He was tactically astute, and along with that he brought a great drive, enthusiasm and determination to his game.
Such traits, I believe, are standing to him in his role with Fermanagh and are helping to create a positive team environment.
Fermanagh have one of the smallest picks in the country and such positivity seems to be the driving force that is propelling them this summer.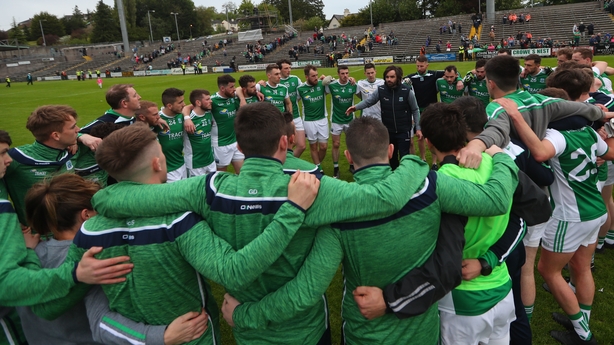 Rory Gallagher's side probably go into every match thinking that they have to work harder than everybody else to make themselves competitive. 'Ricey' played the game on the edge and I think he has given Fermanagh an added edge now, but in a positive way.
The team are hard working, almost a mirror image of Ryan in his playing days where his hard work eventually paid off.
Sometimes, his reputation, owing to some of the stuff that went on off the ball, overshadowed how good a footballer 'Ricey' was and how much time and dedication he put in to making sure he excelled.
Many of the Fermanagh team may also feel that they are overlooked within the game and that there is a lack of respect for the county.
Obviously, they have never won an Ulster title and, as a result are always trying to prove people wrong. It's a great way to approach a game of football, feeling that you have a point to prove.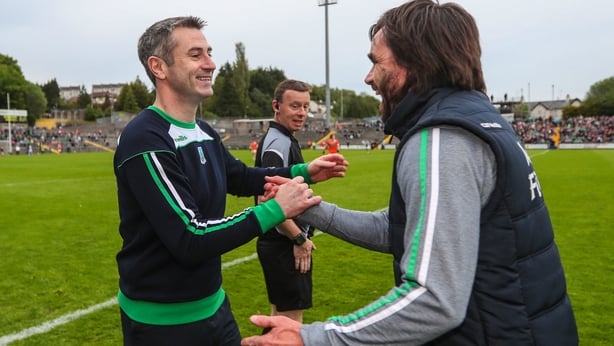 With 'Ricey' and Gallagher on the line, Fermanagh have silenced many of the doubters so far this summer and will be determined to silence a few more. 
An intriguing neighbourly battle
Rory Gallagher has a great insight into the Donegal team from his time as assistant manager and then manager.
He knows a lot of the players inside out. He'll have a point to prove.
In Ulster football we are used to seeing two teams setting up quite defensively - in what becomes a bit of a chess match. That scenario would suit Fermanagh more in Clones.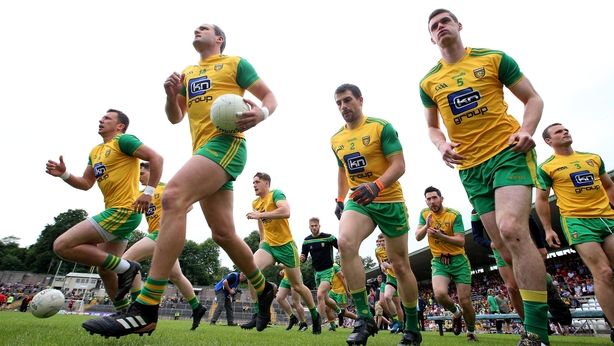 Donegal have changed their approach to how they play the game under Declan Bonner; their attacking strength is standing out a bit more. Paddy McBrearty is causing havoc in the inside line.
Alongside him Jamie Brennan has been a breath of fresh air and is probably still a bit under the radar. As for Michael Murphy, well he doesn't seem to be roving out the field as much. Those three scored 1-13 against Down in the semi-final.
Against Monaghan, Fermanagh had to deal with just Conor McManus as the main threat up front, but Donegal have that three-pronged threat and will look for fast ball into that trio.
That's an added challenge for Fermanagh, who the last day were very good at closing off the space to McManus. The movement that Donegal now have inside makes it that more difficult to defend against.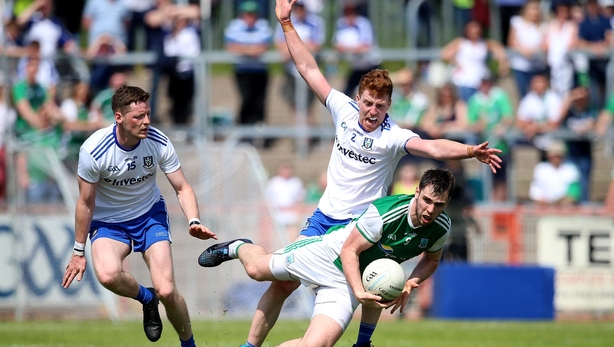 For Fermanagh to be successful on Sunday, they will need to dominate the midfield exchanges. Ryan Jones and Eoin Donnelly did well there the last day and were able to disrupt Monaghan's flow. They'll need to be as good and better on Sunday, so as to limit the amount of possession Donegal get to launch their raids.
Much has been said about Donegal getting the balance right between defence and attack and it's fair to say they have been a bit shaky at the back in recent games. Down could have got two or three goals against them the last day. The question is, do Fermanagh have those attackers inside to expose that weakness?
Donegal could put up a decent score, maybe 18 or 19 points. Up to now, Fermanagh, while winning have not been scoring freely. The 1-08 they got against Monaghan won't win too many matches.
So Rory and 'Ricey' will hope that their troops are still in touch going down the stretch against opposition who in their three games to date have not been tested. It's then as much about Donegal's mental strength in what could be a war of attrition where scores are hard to come by.
A Rebel Rising is required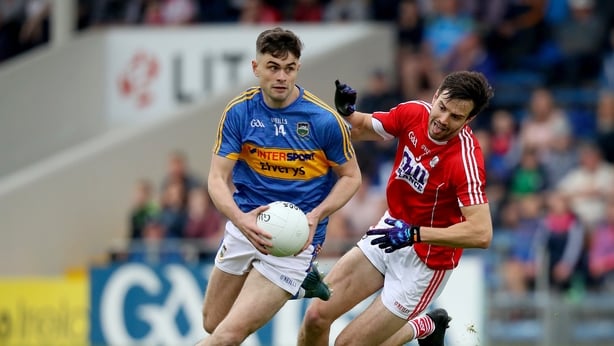 I think a Cork team going well is good for Gaelic football in general. Over the last few years, Kerry have been strolling to Munster titles and so it would be good to see Cork putting it up to them at Páirc Uí Chaoimh in this year's Munster final.
After this year's league, I didn't hold out much hope that such a challenge would materialise. It was a bit of an upset that they beat Tipperary so easily in the semi-final. Now Cork have something to build on and will want to test a Kerry a side who have introduced a fair bit of young blood this year.
That said, Cork will have their work cut out to contain Kerry's forward line.
 A three or four-point defeat would not be a disastrous - a positive outcome to build on for the qualifiers and possibly the Supers 8s.
Cork need more games at the highest level. Playing in Division 2 of late has not helped them in dealing with the white heat of championship.
Laois in the firing line
If only Dublin's weren't in Leinster. We would have a competitive competition.
After coming out of Division 4, Laois now find themselves with the poison chalice of facing the all-conquering Dubs in the provincial final.
It's difficult to see Laois keeping it any way competitive. Staying within 10 or 12 points would be a positive outcome.
Follow this weekend's three provincial football finals via the live blog on RTÉ.ie/Sport and the  News Now App, live on RTÉ One's The Sunday Game or listen to live commentary on RTÉ Radio 1's Sunday Sport.