Galway manager Micheál Donoghue says reigning hurler of the year Joe Canning will be fit to face Kilkenny in the Leinster hurling final.
All Star goalkeeper Colm Callanan is Galway's biggest injury concern ahead of the provincial decider on Sunday week, while Adrian Tuohey, Jonathan Glynn and Johnny Coen are expected to feature after sitting out their last round win over Dublin.
Canning took a blow to the knee in the closing stages of Galway's win over Wexford in round four of the competition, and despite being named among the substitutes to face Dublin a week later, the Portumna ace was pulled out before the game.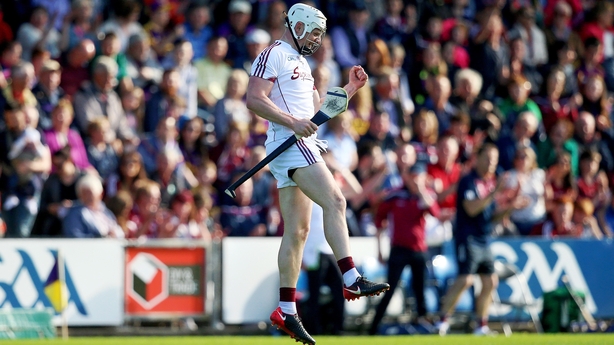 Despite initially looking like he sustained a serious knee injury, according to Donoghue his free taker will be fit to face the Cats.
"He's fine. Yeah, he's good yeah. It looked worse on the day. He got a bit of an impact on the side of it. It's nothing related to his previous injury," said Donoghue.
"We are not too bad. We have been fortunate enough, we came through it fairly unscathed. We are in good shape."
In relation to Glynn, who has moved back to Galway after commuting from New York to play in last year's All-Ireland title year, Donoghue says he should be in contention after shaking off the effects of a hamstring injury, but that Callanan – who has yet to play for Galway in 2018 – is a big doubt.
"(Johnny) is making good progress. We hope he will be back in contention for it yeah," said Donoghue.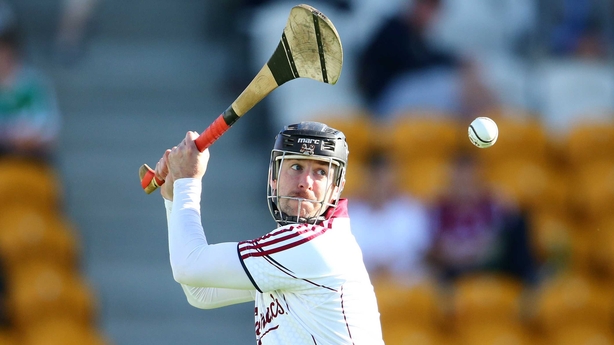 "(Colm) has just been a bit unlucky. He has had one or two injuries. He has made massive progress to get back and then he has got another setback. He is on the way again, he has just had an unfortunate time over the last number of weeks where he has come back and picked up something else. But he is working hard to get back.
"(It was) a quad injury and later having a calf injury. It's small but just niggles. It's just time. I doubt he will be available.
"He just had a really bad vein of injury. It's not that they are terribly bad they are just taking a lot of time to settle. He has just been really unfortunate. We are delighted to have him within the set-up. He has massive experience, a huge leader within the group.
"He is great for James Skehill and Fergal Flannery as well. He is working really hard to get back. We will just see how the next number of weeks go for him."
Galway were the only team to go through the Leinster and Munster championships with four wins from four games and had already secured their place in the Leinster final ahead of their last round tussle with Dublin.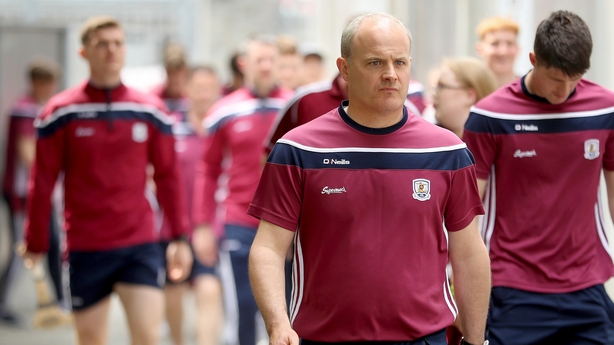 It took a late comeback to deny Pat Gilroy's side the win that day, and according to Donoghue it was still a pressurised provincial campaign.
"The schedule was pretty hectic. We had a few days off but we are back now since the middle of last week. Back into the full rigmaroles of it.
"It was very competitive both provincial championships were very competitive. But it is tiring and it is taxing. You are just going from game, recovery, preparation for the next game. The flip side of that is that from the players' perspective they love playing the games.
"Maybe previous having an extra week or one collective week where it's off. It's been really good to us, happy to have gone through it. And we're looking forward to two weeks' time."