While we await official confirmation, it looks as if Derek McGrath's time in charge of Waterford is coming to an end. 2018 has been a struggle, but the county is undoubtedly in a far better position than when he took over five years ago.
After deciding to stay for another season following last year's All-Ireland Final appearance, it is hard to imagine McGrath remaining in the hot-seat after the disappointing Munster campaign comes to a conclusion this weekend.
If he does depart, the Déise can look back on five years that have brought Waterford to new levels. With the obvious exception of my former manager Brian Cody, five years is an awful long time in charge of an inter-county team.
Derek took on Waterford in a stage of transition. He knew what style of play he wanted to impose and he has stuck to his guns, even though a lot of people would have been sceptical.
He set-up that team with an ambition to win an All-Ireland, and he very nearly achieved that. He stuck to his guns even when people were screaming and shouting for him to go man-to-man. He never wavered and the players bought into it.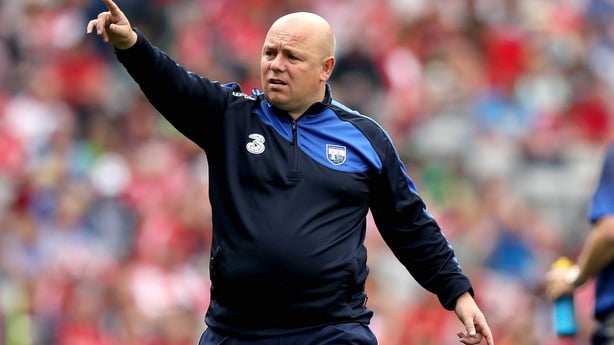 Their progress is obvious. Waterford have won two League titles in 55 years, one of those coming under his watch. Two final defeats were as close as he got to provincial glory, but the main prize was always Liam MacCarthy. Waterford haven't managed that feat in 69 years, but fell short to Galway by just three points last year.
He got the fans onside in a big way and brought excitement back to Waterford hurling.
The team are certainly in a better position than when he took over and he has instilled a belief and confidence that they can compete.
Above all else, his man management skills seem to be second to none.
He was a father figure, very approachable and it seems like he was very open and supportive to players on and off the pitch.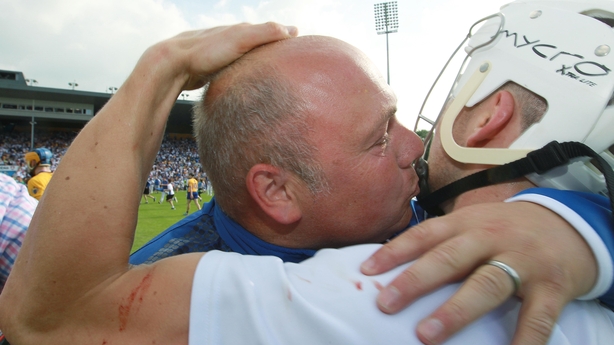 Waterford were a budding team when he took over five years ago. It's important when players are at a young age that they feel they can approach the manager. Derek managed that extremely well with Waterford and maybe this was an inexperienced Waterford team that needed an arm around the shoulder to build that trust.
The only other team I can think of with such a close link and bond between manager and the players was Anthony Daly during his time in charge of Dublin. I believe he was very approachable and they were a tight unit.
"It's going to be hard to replace him and I think the players will feel that loss too"
There is no right or wrong approach. Different panels and different players require different needs. Derek seems perfectly suited to Waterford at their particular stage of development.
It's going to be hard to replace him and I think the players will feel that loss too.
The only thing that might tarnish his legacy is that 2018 has been such a short year after reaching the All-Ireland final.
I said before the start of the championship that the team that doesn't pick up injuries will have an advantage.
Just look at the Munster Championship; the two teams that played four weeks in a row - Waterford and Tipperary - are out.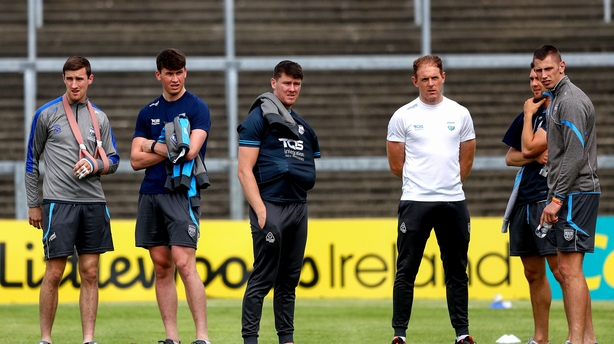 Waterford have been incredibly unfortunate and don't possess the strength-in-depth just yet to absorb the absence of their more established players. Conor Gleeson and Pauric Mahony weren't available for the Clare clash, while Tadhg de Búrca, Darragh Fives and Barry Coughlan were all forced off.
"Waterford know they are good enough talent wise to win an All-Ireland"
Throw in Kevin Moran's red card in the same game, the "ghost" goal against Tipp and the lack of home games – only one team in Munster has lost in their own backyard this year – and even their harshest critic would surely concede they haven't got the rub of the green.
A fresh voice could add something new to the group because they know they are good enough talent-wise to win an All-Ireland.
If he does depart, it's very important that the County Board get the right man in to bring them to the next level. There is a lot of underage talent there as we saw that with the U-21's winning the All-Ireland two years ago.
It will be a long summer for Waterford fans watching on, but if there is a new man at the helm with fresh ideas, who knows what Waterford we will see next year?
Munster predictions
Clare v Limerick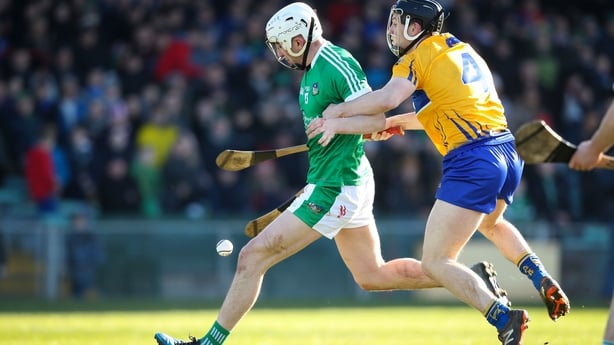 Both teams are coming into this off big results, particularly Clare who looked dead and buried for a long time against Tipperary before they came good at the death. A result like that could do wonders for the Banner, it could catapult them to huge things this summer.
Limerick won't be looking forward to going to Ennis. There is a big prize at stake for the winner and the Treaty men have really impressed in their three outings to date. They are unbeaten and putting up big scores, with their U21 stars coming to the fore.
I can see Limerick having a big summer and I think they, along with possibly Cork, are the main contenders to Galway at the present moment. I think Limerick will shade it, but I fancy Clare to navigate their way past either Joe McDonagh side in the quarter-final preliminary to take their place in the last eight.
Waterford v Cork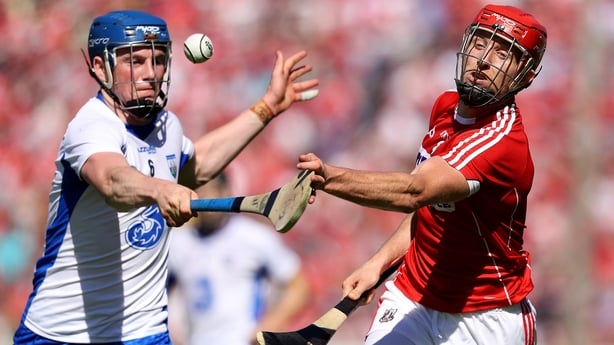 Already eliminated, do Waterford throw out an experimental side with next year in mind, or do they go out there to try and win the game? If the Déise were to prevail, and Limerick beat Clare, it would end Cork's hopes of a provincial final.
You'd wonder what the mentality in Waterford is this week. Cork's destiny is in their own hands and if they were to lose on Sunday, third-place would be a big disappointment after their form to date. They tend to go missing for 10-15 minute periods in games, and that has cost them in their draws against Tipp and Limerick, when they were in control for large periods.
It all depends on what Waterford team is picked and shows up, but essentially they have nothing to play for so it's hard to look past Cork.