Last year Galway looked like a team who talked a lot about being defensively solid, tight at the back and hard to beat.
But talking about it and working on it every day in training are two very different things and clearly they hadn't put in the work.
They came into the Connacht final as champions having beaten Mayo for the second year on the bounce and looking to take the next step as they built towards becoming All-Ireland contenders.
That progress stalled when they lost, conceding 2-15 to Roscommon and then bowed out at the All-Ireland quarter-final stage to a Kerry team who simply went route one to Kieran Donaghy on the edge of the square.
After making their Connacht breakthrough in 2016, beating Mayo along the way, this was a blow and cast their surprise '16 All-Ireland quarter-final defeat to Tipperary in a slightly different light.
When we made our breakthrough in Tyrone in 2003 it was based on manic work-rate and though we were accused of inventing the blanket defence, it's a world away from the defensive systems we see how.
Galway were working hard, but they weren't organised and that's where they fell short.
"Meath can rightly be aggrieved about a few refereeing decisions that went against them"
To manager Kevin Walsh's credit, he went back to the drawing board. As I spoke about here earlier in the year, bringing in former Tyrone trainer Paddy Tally to work on his defence was a master-stroke.
I don't know how much Paddy is involved day-to-day, but you can see his stamp on the way they play now. And even if he's just in with them once a week, Paddy isn't the sort of fellah who can leave it at that; he'd be working on it at home, thinking about it and keeping in touch with the team management.
They have only conceded two goals all year, one making it all the way to the Division 1 League final and one against Sligo in the Connacht semi-final the last day out.
I was impressed with the way that they beat Sligo, a team they were expected to beat. They went out like you would expect a top side to go out and they had the result wrapped up inside 15 minutes.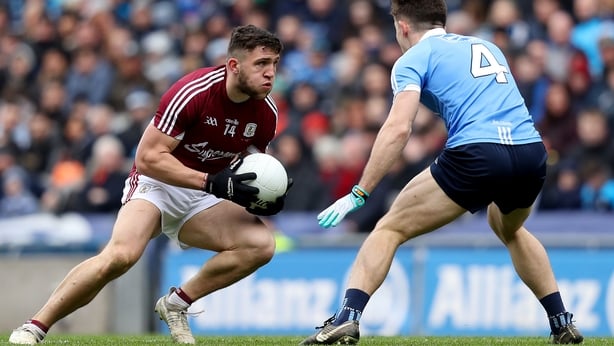 Roscommon, defending champions, don't forget, and playing at home in Hyde Park, will represent a sterner test on Sunday and it's the sort of game that Galway need to go out and win by four or five points. This would show that are moving in the right direction.
In Ian Burke, Damien Comer and Shane Walsh they have three very different forwards and in a day when man-to-man marking is dwindling in football defences they are all men that need specific attention.
They pose different problems, with Burke's guile and skill, Comer's power and direct lines and Walsh (who is like Marmite to a lot of Galway fans it seems) with his pace and willingness to take a man on. They all need to be marked and that can upset the opposition's defensive game-plan.
I don't see Galway as genuine All-Ireland contenders just yet, but winning on Sunday and then three games in the Super 8 could really bring them on. Playing in a first All-Ireland semi-final, if they could make it that far, would be a huge step.
I'm not necessarily saying you have to lose one to win one, but if you look at Dublin in 2010 and Donegal in 2011 - they lost a semi-final before going on to win Sam Maguire.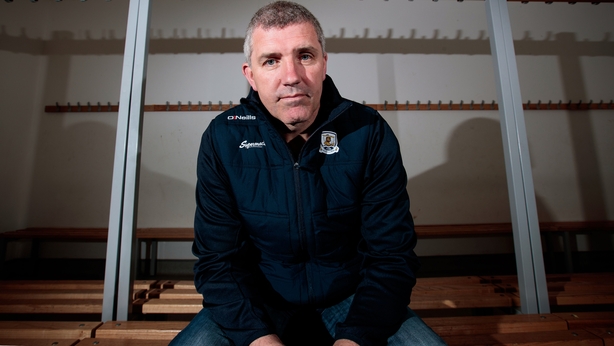 An area Galway will continue to have to work on is the transition between defence and attack, and getting the balance right between getting men behind the ball, in the right positions and working hard, and then committing bodies forward.
A lot of teams and managers are being criticised at the moment for the way they set up, just look at Carlow after they lost to Laois last weekend, saying that they are too concerned about defending and to my mind we don't give managers enough credit.
The amount of work they have to put in now just on working out a game plan, communicating that idea to the players, working on it consistently in training and making sure it is executed correctly during a game is huge.
And the hardest part of that game plan is balancing attack with defence.
Interestingly, Donegal are a team that were accused over the past few seasons of emphasising defence too much at the cost of their attacking flair. Under new manager Declan Bonner that almost seems to have been turned on its head.
They have as good a set of forwards as what's out there at the moment and it's great to see Michael Murphy, one of the best full forwards in the country, actually spending a bit of time at full-forward because over the past few years he's been sent further out the field to win primary possession.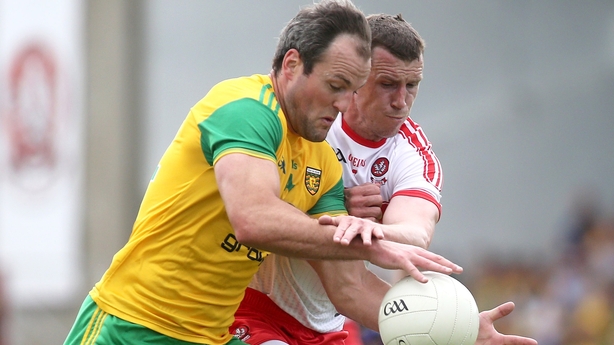 It will be interesting to see how they evolve over the summer. Like Galway, if they can strike the right balance between attack and defence, they'll be a team that's very hard to beat.
Finally, a quick word about my own county, Tyrone. They fell over the line against Meath on Saturday and the Royals can rightly be aggrieved about a few refereeing decisions that went against them.
Just like in Ulster against Monaghan, they started brilliantly and then faded out of the game.
Had Tyrone lost, the conversation around the county this week would have been very different, but they have given themselves a chance to build and making the Super 8 would be a huge positive for this team.
Carlow shouldn't hold any fears for them and if they get over that and avoid Monaghan or Mayo, or even Tipperary, in the draw for round three there should be a bit of confidence that they'll get back to Croke Park again this year.