I can see parallels between this Galway team and the Tyrone side of 2001 to 2003.
In those two years in Tyrone we were building towards something and we had a few disappointing days along the way before we finally won the All-Ireland in '03.
Back then we wanted to go out and win every game we played in, League or Championship.
Galway have been talked about as potential All-Ireland contenders for the past couple of years, but every time they get to Croke Park they flop - two years ago against Tipperary and last summer against Kerry.
They're back in Division 1 this year and have gone unbeaten on their way to this Sunday's final, only dropping a point in a draw with All-Ireland champions Dublin - their weekend opponents.
If they can keep within three, four points of Dublin things will be very positive and the players will know that they're moving in the right direction.
Paddy Tally was our trainer with Tyrone back in 2003 and he drilled into us the need to win every game. I can see his fingerprints all over this Galway side.
I know that he's not working with manager Kevin Walsh the whole time, I believe he's only at training once a week and then on the sideline on match days, and still I can see the work he's put in with the defence.
During the Division 1 campaign Galway only conceded an average of 12 points per game and they only gave up one goal. That's the lowest in the top flight and, by contrast, the Dubs conceded five goals and an average of 14 points per game.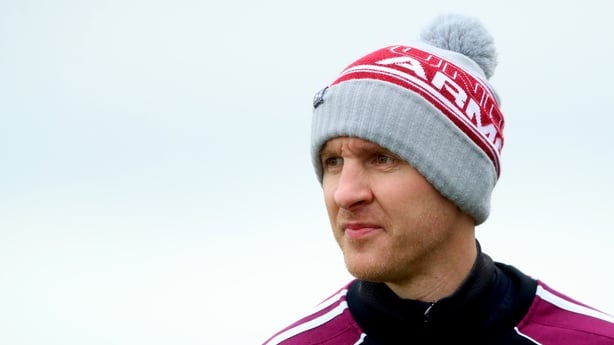 In last year's All-Ireland quarter-final against Kerry they were so naive and open, allowing long ball direct to Kieran Donaghy at the edge of the square to dictate the result.
In the League this season they have been very different. They have got men back in numbers and they're not just getting back - they're doing the right thing, getting tackles in and being physical.
We've even seen Damien Comer, one of the best forwards in the country and never a man known for tracking back before this, chasing and doing his defensive duties.
What Paddy was big on when he was with Tyrone was identifying the opposition's key men; two or three players that needed to be watched closely. Galway, like a lot of teams, don't have many brilliant man-markers, but if you play the right system you don't necessarily need them.
This year they have been identifying their opponents' danger men, making sure they don't have an influence on the game and this has been key to their results.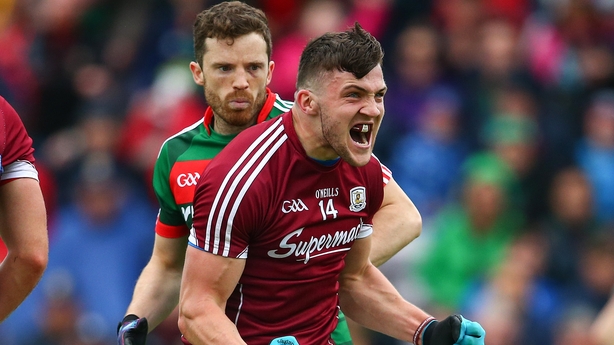 Paddy played for Galbally and he was in the Tyrone squad for the 1995 All-Ireland loss to Dublin. He was a very good club footballer, a skilful forward, but he was borderline - good enough for the county panel, but never quite good enough to start.
He's a brilliant coach, has a background in sports science and was using sports psychology before it was fashionable.
In the build-up the 2003 All-Ireland final against Armagh he asked each player to write one positive thing, a single line, about every other player on the panel. We didn't know what he was up to.
Then, when we were going to bed in the hotel the night before the match, each of us found an envelope on our pillow. Inside was a note with the positive comments from the other 29 players. We all felt about ten feet tall!
In 2004 I was struggling for form. Looking back now I was listening to all this talk about me as an attacking half-back and I was killing myself to get forward to almost keep those people happy.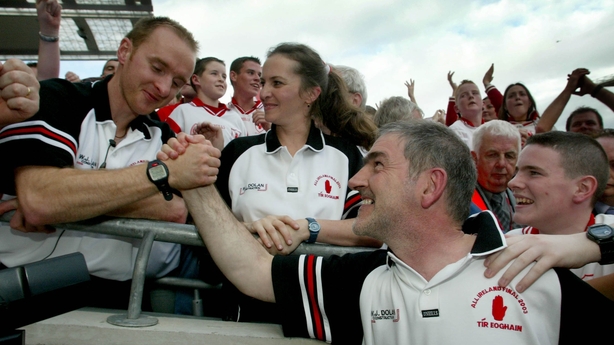 I went to talk to Paddy and he identified the problem almost straight away. He told me I was a defender and to concentrate on the key business - keeping my man scoreless. Once I did that everything became a lot easier.
The players were all hugely fond of Paddy and I always found him someone very easy to talk to, someone you could go to with your problems. He had the ability to be close to players, but not so close that he felt he wasn't able to criticise them when the need arose, which is a delicate balance to strike.
Unfortunately, himself and Mickey Harte had a difference of opinion and Paddy left the set-up in 2004. Fergal McCann came in and was hugely influential as we went on to win two more All-Irelands.
Still, when we won in 2005 I texted Paddy and said something along the lines of 'you were involved in that All-Ireland every bit as much as if you were still part of the set-up'.
I always felt that Paddy would love the challenge of management and I think a sign that he wants to make that step up was the way he took St Mary's to the Sigerson Cup last year.
The Ranch, as they are known, are a small teacher training college in Belfast and nearly every able-bodied male student in the place would have been involved in the squad. To win it with such a small pool while all the other colleges are recruiting the best inter-county talent from around the country shows his abilities. I'd imagine if the right inter-county job came along, he'd throw his hat in the ring.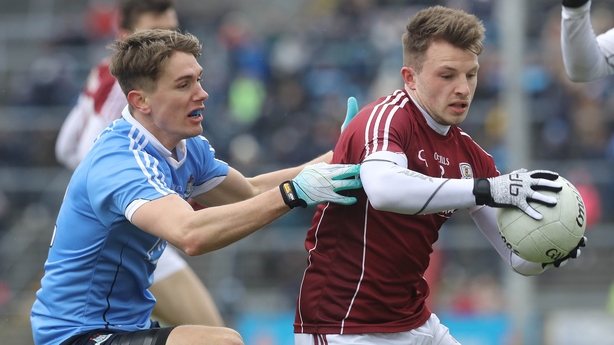 So the big test now for Galway is on Sunday against the Dubs in Croke Park, a place the Tribesmen haven't had much joy in over the past 15 years.
I can't see anything other than a Dublin win and if Galway are to lose, it's the nature of that loss that will tell the tale. If they are beaten out the gate, it could undo a lot of their good work to date and leave them on a downer getting ready for Mayo in the Connacht Championship.
If they can keep within three, four points of Dublin things will be very positive and the players will know that they're moving in the right direction.
Win or lose this weekend, and win or lose against Mayo, I expect Galway to be in the Super 8 later this year and a decent showing against the Dubs is an important stepping stone towards that.
I don't see them as All-Ireland contenders just yet, but they can be in the coming years.