It's only the first outing for the new round-robin format in the Leinster hurling championship, but Anthony Daly feels there should be no relegation from the section after the conclusion of this year's competition.
Next weekend sees Dublin host Offaly in what effectively is a relegation play-off with the loser consigned to the Joe McDonogh Cup in 2019.
For the Faithful, it's a fourth week out on the trot, coming hot on the heels of a heavy defeat at the hands of Wexford on Saturday evening.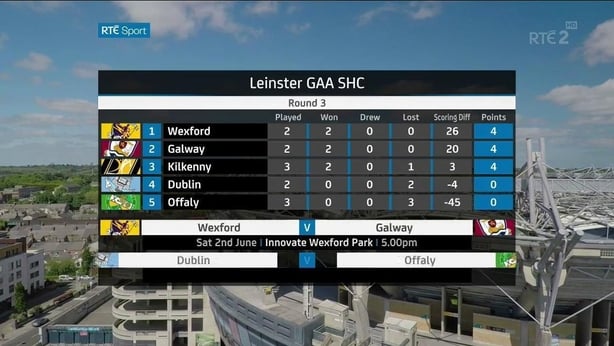 "They were flat in the warm-up against Wexford," said Daly on The Sunday Game, with fellow analyst Ken McGrath adding that the nature of the defeat has "put a dent" in the progress made in the first two games (against Galway and Kilkenny).
Both men feel the schedule has taken its toll on Kevin Martin's emerging side, but that relegation should not be Offaly's lot if that's what comes to pass.
"Remember, the bottom team in the Munster round-robin are safe from the dreaded drop.
"There is no reason why we couldn't extend Leinster by one," was Daly's take, also stating that it's only proper that the Joe McDonogh winner should also be part of the top tier.
If the Clareman's wishes comes to pass, six teams would be involved in next year's Leinster campaign.