Sean Cavanagh has caused Mickey Harte a serous headache this week as a result of his comments in the build-up to Sunday's Ulster quarter-final defeat to Monaghan.
Sean was captain of the team before his retirement last year and he has a book coming out shortly.
In an interview before the Monaghan match he said that Mickey has harmed the careers of a lot of forwards because of the type of system he wants them to play, which is heavily defensively oriented.
He name-checked the likes of Ronan O'Neill, Darren McCurry, Kyle Coney and Niall McKenna.
I don't think the team would be better off with a different manager and as far as I can see there's only one thoroughbred All-Ireland contender at the moment - the Dubs
Myself and Sean are neighbours, we played together for years and I'd have no problem telling him that I disagree 100 per cent with his comments.
So fast forward back to this week and Tyrone are dealing with the aftermath of the Monaghan defeat, which leaves Tyrone getting ready for the All-Ireland qualifiers and what will be a long march back to Croke Park, should they make it that far.
There'll be some players, forwards in particular, on the panel and they might be thinking about what Sean, who was their captain until last season, said last week, feeling like the system was the reason Tyrone lost or that they didn't play well.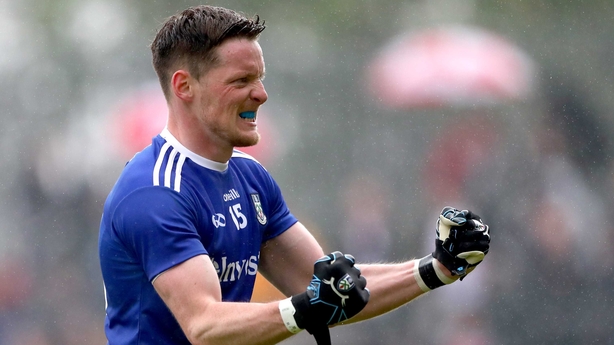 Players that are mentally weak will think like this and will use this as an excuse; blame management. When I was playing, the first thing I always did after a defeat was look at myself in the mirror and ask what I could have done differently.
Sean is obviously thinking about his media career and he's learning from Joe Brolly and Pat Spillane about making the headlines. Does he really believe that Tyrone have a player up front as good as Conor McManus? I don't think he does.
Whenever Monaghan are beaten you can rest assured that McManus isn't blaming the system. He's out on his own, working on his game.
Tyrone and Monaghan were fairly evenly matched collectively, but Monaghan had the star performers - think of McManus and goalkeeper Rory Beggan. You need that bit of gold dust to win big Championship games and Tyrone don't have it at the moment.
Conor didn't have his best match, but his interventions were vital - the points he scored late in the game and the pass he played to set up Vinny Corey's first-half goal.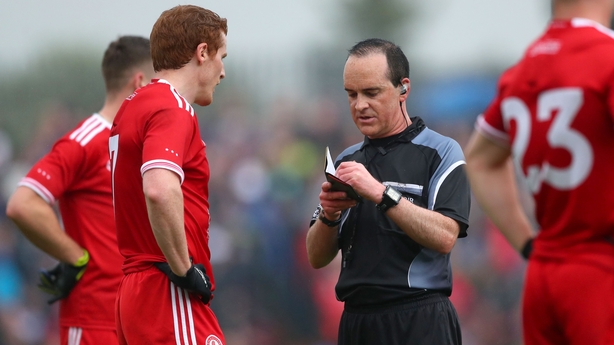 Beggan was exceptional with his kicking, scoring two frees, two 45s and striking the post with another and off the tee he hit his targets from kick-outs to keep his team on the front foot.
Contrast that with Tyrone, who went short with the first kick-out and then found they were put under a serious press by Monaghan, who pushed up and put on intense pressure. This forced them to go long and then every restart is a 50-50 ball.
Tyrone still have problems with frees too - the team doesn't have a man you'd be confident would slot 90 per cent of the kickable chances and from one day to the next there isn't a settled free-taker.
Monaghan also got their match-ups right. Corey wouldn't have been the first man I'd have thought of to mark Mattie Donnelly, but he dominated him apart from one glorious first-half point from Donnelly. Fintan Kelly took Peter Harte and did a great job on him, which meant two of Tyrone's main men were looked after.
Peter got himself sent off late on for throwing a punch, which isn't like him, and I'd take that of a sign of pure frustration at the way the game went and the way he played.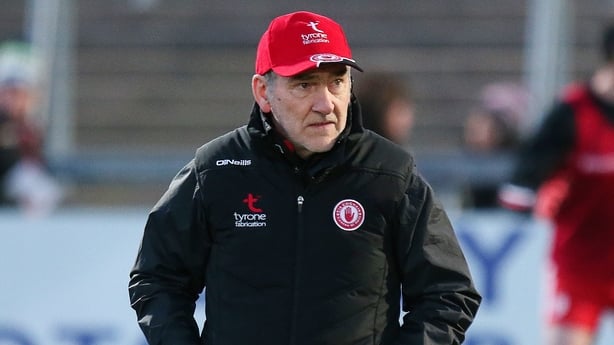 I wouldn't say that Tyrone have regressed since last year when they won the Ulster title and then were hammered by Dublin in the All-Ireland semi-final, but I wouldn't be able to put the argument that they have progressed any either.
The only team that they'd worry about at this stage of the qualifiers is Mayo and there shouldn't be any side that comes through the backdoor that they aren't capable of beating, with the best of the rest coming in for the final round after the provincial finals.
I see no reason why Tyrone can't get themselves to the Super 8 and, in a way, going through the qualifiers has improved their chance of making the semi-final as they will avoid Dublin. The Leinster and Ulster champions are due to meet in one Super 8 group.
Tyrone were building for a few years up to 2017 and though not many people thought that they'd beat Dublin in Croke Park, there was confidence that it would be a close game. It seems to be now that Tyrone have reached a plateau.
I don't think the team would be better off with a different manager and as far as I can see there's only one thoroughbred All-Ireland contender at the moment - the Dubs.
Dublin and Kerry are probably the only two teams I'd slot in as certainties to make the semi-final and after that there are four or five teams, Tyrone, Monaghan and Mayo amongst them, that are very closely matched.