The Páirc Uí Chaoimh stadium director Bob Ryan says he has no fears over the pitch despite the recent Ed Sheeran concerts and previous issues with regards to the playing surface at the venue.
Cork and Clare clash in the Munster Hurling Championship a fortnight after Sheeran's three-night sell-out performances at the the refurbished stadium, while the surface has come in for scrutiny since the reopening last July.
The pitch, which consists of dwarf ryegrass and has a short growth span which usually produces a thick, lush expanse, was cutting up during the All-Ireland hurling quarter-finals last year, and was criticised in the early part of this year, in particular after the league double header in February.
The pitch cut up badly over the course of 140-plus minutes of action, with barely any grass visible on some areas of the field, and quite a lot of sand laid down to compensate.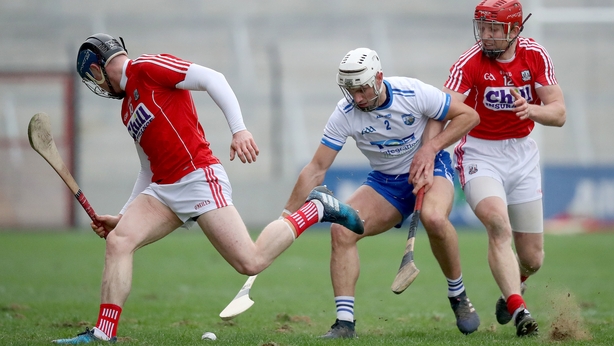 Ryan however says that preparations for Sunday, the first of two home games in Munster for the hurlers, have been "excellent".
"We are ready, willing and able to hold the Clare people here in Cork, along with our own supporters, and we are really looking forward to the Munster Championship," he told RTÉ Sport.
"The field is maturing and developing very well"
"The weather has been in our favour, all the remedial work has been done to the pitch. We are very pleased with the progress.
"We had a difficult period over the winter during the League, but that is gone thankfully. The field is maturing and developing very well."
A crowd of around 25,000 is expected to filter through the turnstiles for a re-run of last year's provincial decider, but despite bedding in issues, along with the high-profile concerts, Ryan says it is all systems go at the venue.
"When the Ed Sheeran concerts were originally booked, the new Championship format wasn't in place," he said.
"We wouldn't have expected to be playing this early, but you live with the reality and the reality is we are ready to play."
Follow Limerick v Tipperary and Cork v Clare this Sunday via our live blog on RTÉ.ie and the News Now App from 1.30pm, watch live and exclusive TV coverage on RTÉ2 or listen to exclusive radio commentary on RTÉ Radio 1.