Limerick manager John Kiely believes his team have improved considerably this season and proven their appetite for battle in close games.
The Treaty County finished third in Division 1B last season, and made an early exit from the Championship after defeats to Clare and Kilkenny but expectations are high that they will be more competitive this summer, given they won a long-awaited promotion and took both Clare and Tipperary to extra time in the League's knockout stages.
"We know we have improved from last year," Kiely told RTÉ Sport. "We had a very poor Championship campaign last year. We made some poor errors against Clare, conceded some soft goals.
"Probably we played quite well against Kilkenny, but we weren't efficient enough with the ball that we had. We hit a lot of wides on the night, but the team has evolved a lot since then. I think we are a lot stronger and we are better prepared to take on the Championship now.
"We have managed to get ourselves out of 1B and into 1A for next year, which is something to look forward to next spring. As regards Championship we said at the start of the year we would be judged upon the results of the competitive matches that we play. That hasn't changed and it won't change. We haven't lost a match in 70 minutes this year. Hopefully we can try to keep that going."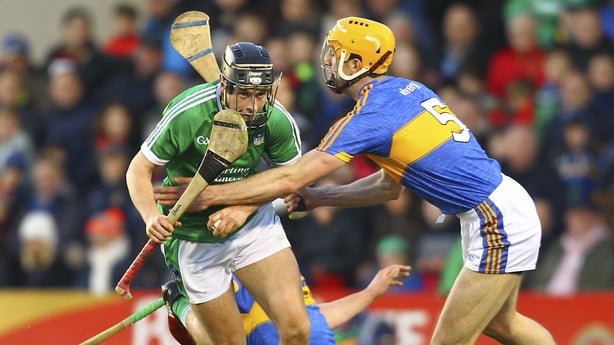 Limerick play their first game of the new-look round-robin Munster Hurling Championship against Tipperary at the Gaelic Grounds on Sunday (Live on RTÉ2).
They hit five of the last six points to bring the same opponents to extra-time in a thrilling League semi-final before two goals from Jason Forde ended their resistance.
"We had opportunities to win the game," reflected Kiely. "The speed of the game was ferocious and the physicality of the game was very intense.
"I was very pleased with the reaction of our players. They were able to step up and take the game to Tipperary at times.
"Obviously, they are a really top-class side who have ambitions and expectations to be in the All Ireland final this year. Based on their form on the last seven or eight years you would have to say that is justified.
"(But) I think Limerick teams always feel that when Tipperary come to town they always have a chance of doing well.
"We had a rather exciting end to the League when you think about it between Galway, Clare, and Tipp, they were all tight games.
"We put ourselves in some difficult positions in those games too. We ended up with quite a big deficit to claw back, but I suppose it was a good test of our character that we were all able to respond in the situations, to put ourselves back into the game, to have a chance of winning it."
Limerick beat reigning All-Ireland Champions Galway in the Allianz Hurling League! See the Full-Time Highlights here on GAANOW! pic.twitter.com/Q1zs7IvDMy

— The GAA (@officialgaa) March 11, 2018
Kiely identifies the stunning 1B comeback against All-Ireland champions Galway that secured a place in the top tier for the first time since 2010 as "a turning point".
"It would have been easy to go into the dressing room at half-time in Galway to make three or four changes," he said. "We were down eight points.
"The choice was there, we had the choice to do that but we choose to kept faith with the players we had on the field.
"I think that was an important step for us to do that and the players responded. I think the players gained an awful lot of confidence and belief in themselves that day, absolutely, I think it was a turning point for us as a group - as players and management."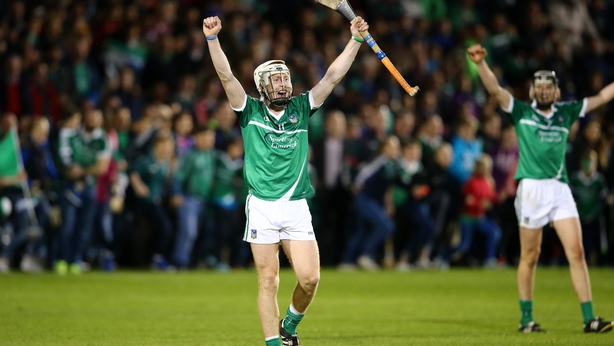 Limerick's panel has been strengthened since by the return of 10 of the Na Piarsaigh players who contested the All-Ireland club final on St Patrick's Day.
Given the county's recent success at club level - Limerick teams have won six of the last eight Munster titles - and the U21s two All-Ireland titles in three years, is the prospect of ending a 45-year wait for Liam MacCarthy realistic this year?
"They won't be happy with their own careers unless they achieve some form of success at senior level," admitted Kiely, who managed the U21s to All-Ireland glory in 2015.
"For me it is about getting a group of players that will give themselves an opportunity at some point to be successful.
"If we end up in a position where they have an opportunity to be successful it is up to them then at that stage to seize the moment, to take it.
"Your only hope in sport is to give yourself the opportunity. Our hope is that over the not too distant future we will give ourselves opportunities to take a measure of success along the way."
Follow Limerick v Tipperary and Cork v Clare this Sunday via our live blog on RTÉ.ie and the News Now App from 1.30pm, watch live and exclusive TV coverage on RTÉ2 or listen to exclusive radio commentary on RTÉ Radio 1.