Seán Cavanagh suspects that Gaelic football is "becoming too predictable" and fears that the weaker counties will not benefit from the Super 8s round-robin system, which will be introduced this year.
The prospect of the Super 8s triggered a controversial reaction after it was voted in at the GAA Congress last year.
The new system replaces the All-Ireland SFC quarter-finals and is regarded as the most significant change to the championship structure since the arrival of the qualifiers in 2001.
"I personally feel our game is becoming too predictable," Cavanagh said on The Sunday Game.
"You look at the eight provincial winners from the last five years of the championship, seven of them played the National League Division 1 this year. I suspect six of them will more than likely make the Super 8s this year."
The retired Tyrone legend continued by listing the four sides he expects to see contesting this year's semi-finals, and pointed to the system in American sports, which he believes is tailored towards helping weaker teams.
He said: "The schedule will favour the bigger teams - Tyrone Galway, Dublin Kerry.
"I feel we're creating a system that's going to have lots of games, lots of entertainment in July but it's probably going to bring us to an All-Ireland semi-final with those four big teams with their big squads and their big panels.
"You look at American sports and American sports are geared around supporting weaker teams and weaker counties and helping them. I think we're creating a system that's helping the stronger teams."
Cavanagh added that he expects Dublin to complete the four-in-a-row at the end of the season.
"I would love to sit here and say they will be beaten," he said.
"They were in second or third gear throughout the national league without Con O'Callaghan and a host of their bigger name players. Jack McCaffrey's on his way back and they cruised it.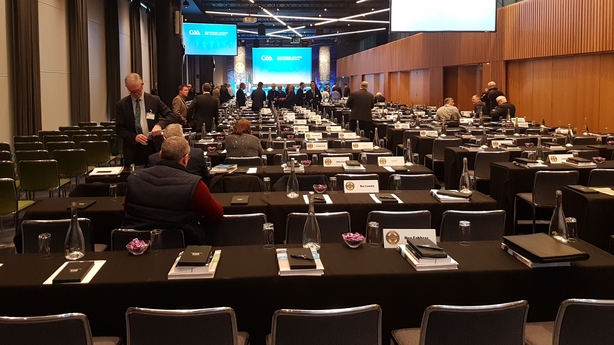 "I think Galway will be close and Kerry are lying in the waiting and being cute. Tyrone will be there but ultimately, I think Dublin will be there on their own."
Ciarán Whelan was also speaking on the Sunday Game, and while he believes the championship is in need of a revamp, he says there are deficiencies in the Super 8s. 
"For me, the provincial stuff is dead on its feet. There's a significant imbalance in terms of how teams can get to the Super 8s. I don't like that.
"Ulster are penalised badly, there's a long road back for some counties. It's very hard to pick who'll be in it but the likes of Roscommon have a distinct advantage.
"If Kildare come through one side of Leinster, they'll have an advantage, they're getting nearer.
"I think it's going to be brilliant bringing big games out to provincial grounds, there will be a few upsets.
"The cream will always rise to the top, it will still favour a couple of the stronger teams."