Sligo manager Cathal Corey doesn't believe Jim McGuinness will return to manage in Gaelic football after successfully transitioning to a career in soccer coaching.
The Donegal man led his native county to All-Ireland glory in 2012 before working with Celtic and Chinese Super League side Beijing Sinobo Guoan, who he left in January.
Having worked alongside McGuinness with various teams, Tyrone native Corey thinks the "fantastic coach" was always destined for a career in soccer and incorporated ideas from that code into his .
"Jim McGuinness came and trained Kildress for me in 2003," Corey told RTÉ Sport.
"I would have met up with Jim,  got to know him, and we always would have worked together with different teams.
"I would have gone up to the Glenties then. Jim would have been playing then, and I would have been managing. Then he got the U21 job, and I would have stayed on in Glenties then whenever he went to the seniors.
"I always knew he would do fantastic work with Donegal. He'd good players too, like Murphys, McFadden, McGees, other players too but he got them all pulling together and going the right road.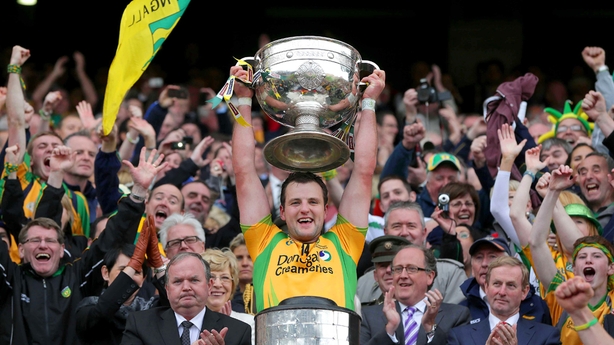 "I always knew he was a fantastic coach, a fantastic way of getting players to believe in him, and no matter what he says, they believe in what he says.
"A lot of his tactics would have come from soccer, having men back, and sweepers back and not lining out 3-3-2 (in defence and midfield), he would have been lining out 2-4-2 - the way he set up would have been taken from soccer you know.
"He would just have looked at the way soccer players played and the way they denied forwards space and stuff and that's what he would have built his game plan, working back from that.
"He's back in Glasgow now, so I haven't been talking to him in a while. He had a fantastic four years with Donegal.
"I just think at the minute that he's just kind of more into soccer. I think the next time he'll manage will be a soccer side, maybe around Scotland or somewhere.
"I've no doubt that it would work out for him, because the skills he has, his communication, getting players to buy into what he believes in… He's smart. He knows how to get players going. If it was a snooker player he would still get him right! He's that kind of man. No matter what he does, he'll do well at it."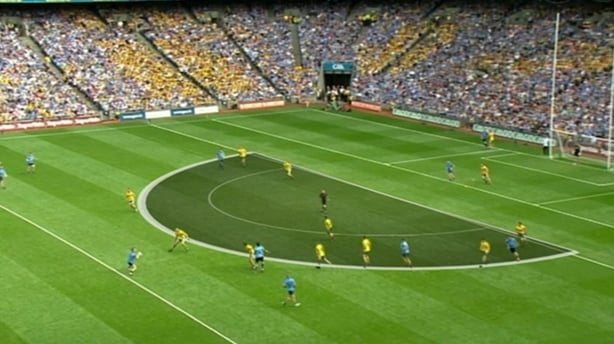 Corey thinks that the game has evolved since McGuinness' 'blanket defence' first outfoxed the opposition six years ago and then handed Jim Gavin his only Championship defeat as Dublin manager in 2014.
"Even if Jim McGuinness was back now, he'd have to come with a different plan," Corey observed. "It just keeps evolving.
"I think the man-marking is coming back into it a wee bit more than blanket defences.
"Defenders need to be more responsible for the man they're marking now. Players have worked out, patience around blanket defences, and players will be more patient and not give it away.
"A few years ago you had more renowned corner backs, and hard corner-backs, there'd be a bit of that coming back into it. I think Lee Keegan showed last year in the All-Ireland final against Ciarán Kilkenny that you have to be all over them men. You can't stand off them anymore, they'll punish you.
"Like Tyrone, when Down last year with what they felt was a real sound game-plan, it took them through Ulster handy. But Dublin worked it out. Colm Cavanagh was standing around the D but Dublin kicked 10 points from outside the 45 and Tyrone had no Plan B.
"They're starting to shoot, and better shooting from distance now, not play a ball through the blanket. Now players will kick it over from 45 yards.
"It (defensive football) has to win and once it doesn't win then you lose belief in it. Sure, in 2012, Donegal beat everybody and it was because their players believed that they couldn't be beat more than anything."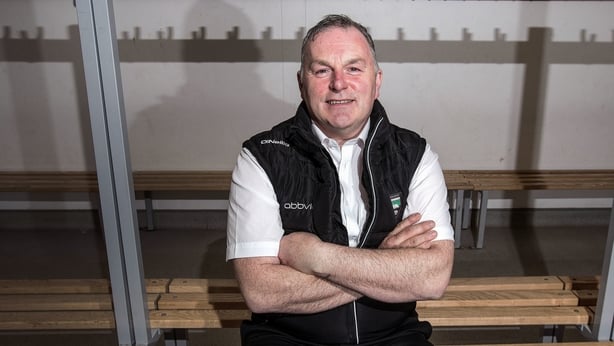 Despite a distinguished management career at club level, Corey takes charge of an inter-county game for the first time against London tomorrow, having turned 51 earlier this week.
"I'd say the fact you never played inter county football," he reflects when asked why he had to bide his time before being offered a county job. 
"You were never a name out there, probably leaves it difficult. You probably have to serve your time that bit longer.
"My uncle, Brian McIver, would have been a county manager, managed Donegal and Derry. He's Director of Football now in Derry. I suppose, there's always been a lot of football around our house. Everybody in the house was always GAA mad.
"I went for the Donegal job and I was very close to getting that. Declan (Bonner) got it. I think it was the next night I got a phone call, asking would I be interested in Sligo. So at that stage my mind was kind of fixed on that type of management so I went and met Sligo and got it then .
"I wouldn't swap now, I'm delighted with where I'm at now. I've got to know all the fellas, the Sligo fellas are nice, there are no egos in the dressing room, everyone works hard. They're a fantastic bunch.
"I just probably wanted to see how it all works, wanted to see what could I do in myself, could I go in and set up a team and be competitive.
"Getting them fit enough, getting them strong enough, getting them to believe in the system and playing till be there near the end, that's that you look forward to."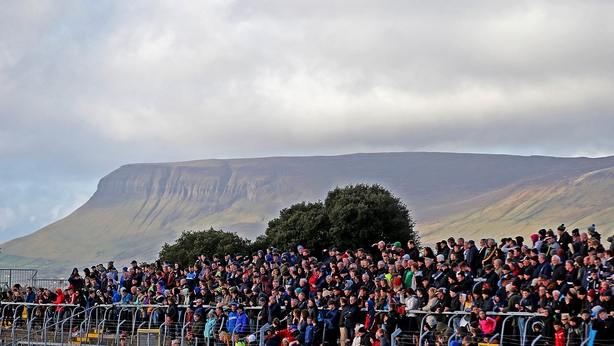 Corey says learning to delegate - Sligo have a backroom team of 15 people - is one of the biggest differences at county level.
"I would have found things that I probably wasn't sure about that I maybe should have been more - not the playing - but the logistics that goes with it. Organising buses and getting food organised and dealing with physios and doctors every day, chatting to them, and getting trust in your backroom team.
"When you go out onto the field you have to let them do their job.
"You have to let the strength and conditioning man - I can't go out tell him what to do all the time. You have to trust him too.
"There is probably more going on. Like, when you in the club team you are nearly doing a bit of training with them, doing their gym sessions and stuff.
"There are so many people at this level that you have to be in constant communication with, you know."