With less than three weeks to the start of the 2018 Championship, I have decided to nail my colours to the post and predict the sides that will feature in the inaugural Super 8s.
I could end up with egg on my face and I may put some noses out of joint, but there is still a strong element of the unknown.
There are three very strong first-round ties in the Championship that will have a big bearing on the course of the season: Galway v Mayo, Donegal v Cavan and Monaghan v Tyrone.
The three losers from those particular ties could still have a big role to play, and if they are pitted against each other at some juncture, will see some of favoured teams make an earlier than expected exit
The luck of the draw will determine an awful lot.
I was impressed with Donegal in the early stages of the Allianz League despite their losses, but their fortunes took a turn for the worse.
Although Kildare got relegated from the top flight, they were pretty much competitive in all their games and there won't be as much doom and gloom as some have suggested around the Lilywhites.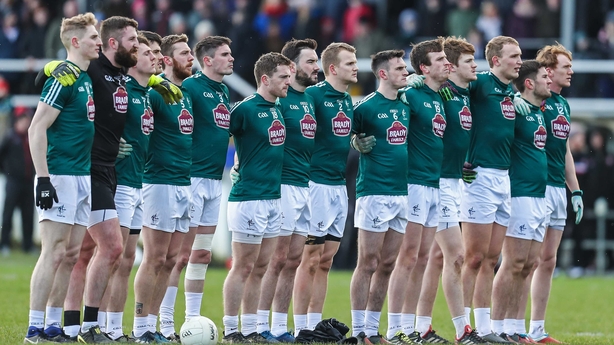 Cavan have the potential to make an impression, but they were disappointing in the Division 2 final against Roscommon where they shipped a lot of goals. Attacking-wise, they probably aren't up to the quality of the sides in Division 1.
There is always one team that comes from outside the pack, and it could well be Armagh. They had a decent campaign in Division 3 and did reach the quarter-finals last year, so they can't be discounted.
However when push comes to shove, the eight teams I expect to see in the final shake-up are Dublin, Galway, Monaghan, Tyrone, Kerry, Mayo, Roscommon and Tipperary.
Dublin
I'm certainly not putting my neck on the line by backing the All-Ireland champions to make the Super 8s. The one thing that probably frightens everyone else trying to knock Dublin off their perch is that each year they bring in two, three, four players that seem to be as good as the players they replace.
They are so far ahead of the pack. They don't look like they will be beaten in the Leinster Championship and I can't see them losing two out of three games in the Super 8s which would see them knocked out.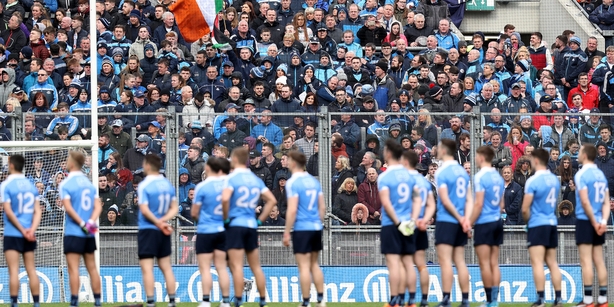 In truth, it's difficult to see what they need to work on. If you look at every line of the pitch, they have as good as players as any other team in the country.
Each season they seem to have one match where they only just get over the line, but they possess that air of superiority over their challengers.
They have retained their hunger, which is always a major question that hangs over a successful team. They know that if they are finally beaten in the Championship, it will give other teams confidence, but as far as I'm concerned, they are certainties for not only the last eight, but to reach another final.
Galway
You wouldn't necessarily have said before the league campaign that Galway would make the Super 8s, but they look in a good position now after a eye-catching start to the year.
Their Championship opener is a huge game, as the loser could face a difficult assignment, but Galway look like they could be equipped for the challenge should they be forced down that route.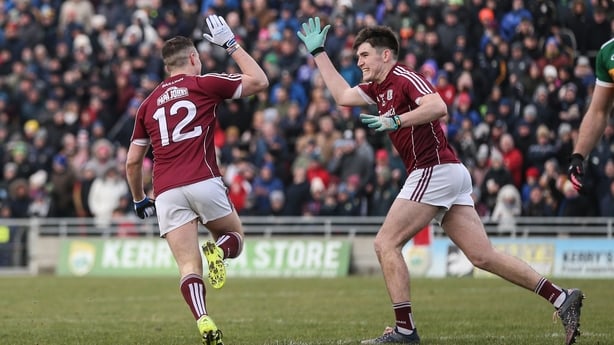 Most people seem convinced of the Tribesmen's credentials at this stage and Kevin Walsh is building a strong team that will look to bounce back from the League final defeat to Dublin.
They have had the hoodoo over Mayo for the past two years, but regardless of their latest match-up, Galway supporters can expect to have more than just the hurlers to follow come July.
Monaghan
Monaghan are in a tricky position in that they play Tyrone in Omagh in the Ulster quarter-final. The loser goes into the qualifiers at an early stage and the home side would be favourites to come through there. If Monaghan were to play the losers of Galway/Mayo, or Donegal/Cavan, you'd have to say it is 50/50.
Malachy O'Rourke doesn't get the recognition he deserves for the work he has done with the Farney County. They seemed to get more out of themselves in the league this year, including the morale-boosting win over the Dubs, and seem to be building nicely.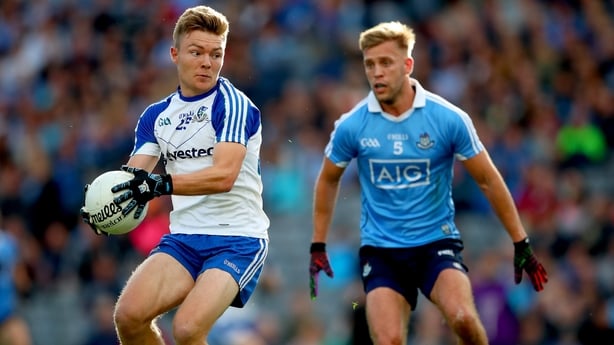 Monaghan probably have a couple of forwards, the likes of Conor McManus and Kieran Hughes, who are capable of getting a lot of scores and that will prove crucial to their hopes. If they can avoid a poor draw in the qualifiers, I expect them to make the business end of the season.
Tyrone
As I have alluded to, I expect Tyrone, with home advantage, to get past Monaghan next month, but the qualifier route wouldn't be the end of the world for Mickey Harte's side. The make-up of the team is nearly suited to the back door, with lots of youth, pace and energy throughout the side.
Another Ulster title is the aim, though it is a tall order to achieve three-in-a-row. During the league, I must admit I had my doubts over their credentials, but it is very difficult to make judgements so early in the year.
However, they finished the campaign very strongly and will go into the Championship in very confident form.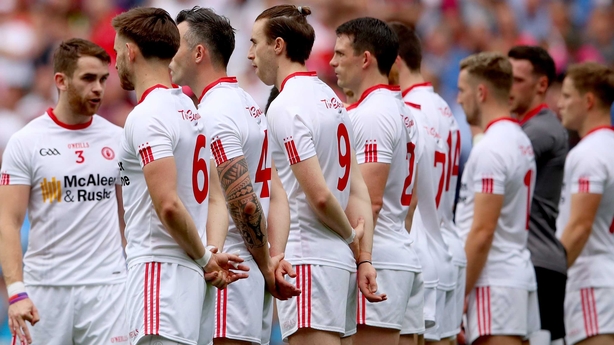 It has the makings of another joust with Donegal in the provincial decider, and losing at that particular stage of the season is probably the worst time to taste defeat with so little time to prepare for the qualifiers and facing a team with momentum.
I think Tyrone will come out of Ulster, but the heavy to defeat to Dublin will linger in the memory, especially at the Super 8 stage if they come up against Jim Gavin's side again. All the talk will be about what happened last year, and it will be difficult to ignore for both sides.
The Tyrone players certainly won't be lacking motivation and will be looking to put up a much better challenge the next time around.
Kerry
Eamonn Fitzmaurice's side look odds-on to reach the last eight. No disrespect to the likes of Cork and Tipperary, but Kerry seem to be well ahead of the chasing pack in Munster and will be looking to build nicely to the Super 8s.
They have a lot of players to bed into the Championship, with David Clifford, Seán O Se, Tom O'Sullivan and Jason Foley among those to lay down markers during the League.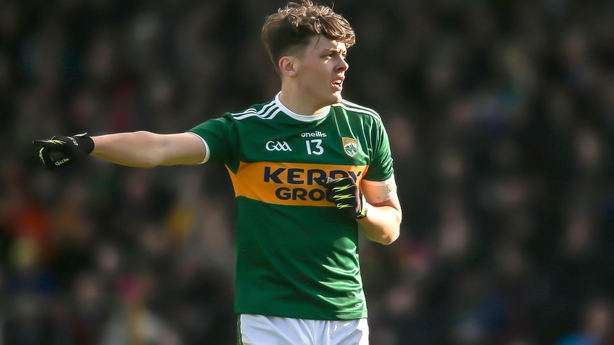 In evaluating them as potential All-Ireland winners, I think there is still a bit of work to be done. It's hard to integrate a raft of young players at once and expect it to run smoothly, so I except a few ups and downs during the summer.
Some days they look like they could be challenging Dublin, other days they look two to three years away. Consistency is what they need.
They are well set for the Super 8s, but how far they go could well depend on how the inexperienced players fare in Croke Park.
Mayo
It's obvious to say, but their game with Galway really is key. People have said in recent years that going through the qualifiers has benefitted Stephen Rochford's side, but this time around I think they need the direct route to Croke Park.
A lot of players have considerable mileage on the clock. When does it all catch up with them? Do these players have another year in them? Going through the potentially choppy waters of the qualifiers could prove to be their downfall.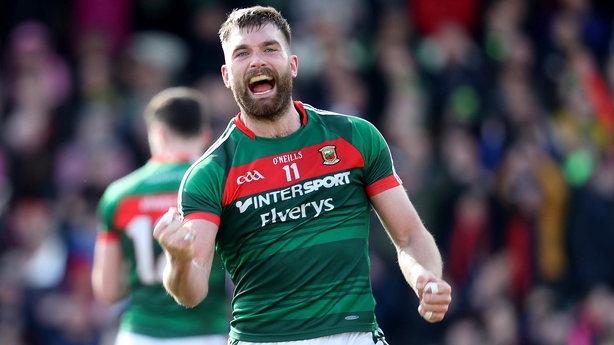 Mentally, they could struggle against one of the big guns if they go through the back door, especially as they seem to take their time to find their feet. Still, it would take bad luck and a very poor draw for them not to make the last eight.
They have unearthed a few players in the League which will give supporters more optimism. They have struggled at times in Castlebar in the past few years during the League, but they will be looking to right some wrongs against Galway on 13 May.
Roscommon
Kevin McStay's side undoubtedly possess enough quality forwards to reach the Super 8s.
Defensively there are questions marks – the Division 2 final against Cavan a prime example – but when you have forwards capable of creating and executing opportunities, you give yourself a great chance of progression.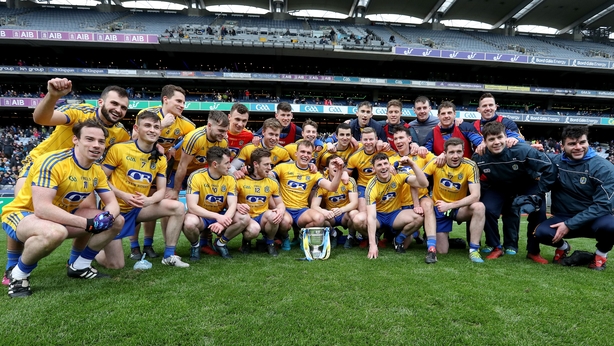 They appear to be on the easier side of the Connacht draw where they await Leitrim or New York in the semi-final, so even if they taste defeat in the provincial decider, they are just one qualifier away from the last eight.
That is well within the capabilities of this team.
Tipperary
They are laying serious claim to being the second best team in Munster, and should they see off Waterford in the opener, they will get the chance to prove just that against Cork in the Munster semi-final.
Conor Sweeney and Michael Quinlivan would grace any forward line in the country, while their hard-working half-forward and midfield sector is crucial in getting enough quality ball into the inside forward line.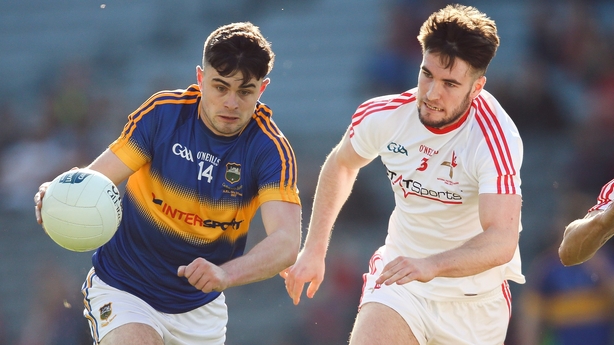 Similar to Roscommon, a provincial final defeat would result in just one qualifier victory to reach the last eight, though my only reservation would be that if they were to lose heavily to Kerry in Munster, it could take a lot out of the team.
Still, Tipp to take their place in the Super 8s.