Kilkenny's group of leaders are propelling Brian Cody's side back to silverware, with sharp-shooter TJ Reid the shining light, according to Eddie Brennan.
The Cats burned off the Tipperary challenge at Nowlan Park to seal their fifth Allianz Hurling Final victory over their rivals since 2003 on a scoreline of 2-23 to 2-17.
The Premier County lead by two points at the interval, but failed to score from play after the 37th minute as a new-look Kilkenny powered to an 18th National League title.
With the likes of corner-back Paddy Deegan, wing-back Enda Morrissey, midfielders Richie Leahy, James Maher and Martin Keoghan, plus John Donnelly and Bill Sheehan in attack all impressing in the League, Kilkenny's prospects for 2018 look much brighter than when they exited last year's championship at the hands of neighbours Waterford.
However eight-time All-Ireland winner Eddie Brennan says the spine of the team is where the foundation has been laid by Cody and his management team amid suggestions that the county could be set for a period of transition.
"I can recall it from 2012 onward sit being said it was the end of an era, but players come and go," he told 2fm's Game On programme.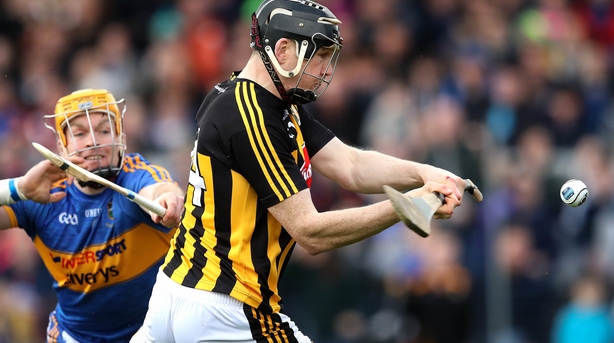 "When you look at that team, the core of the team have plenty of experience. In 2012 Walter Walsh (above), TJ Reid and Cillian Buckley were all there. Those guys now are backboning this team.
"I think the word defiance typifies what this Kilkenny team are all about. The backs and midfielders, when they got going in the second half against Tipp, to a man, they said, 'not today, not in Nowlan Park'.
"When the challenge was thrown down to Tipperary after half-time, they just didn't respond. That's what will probably leave Michael Ryan with a lot to ponder."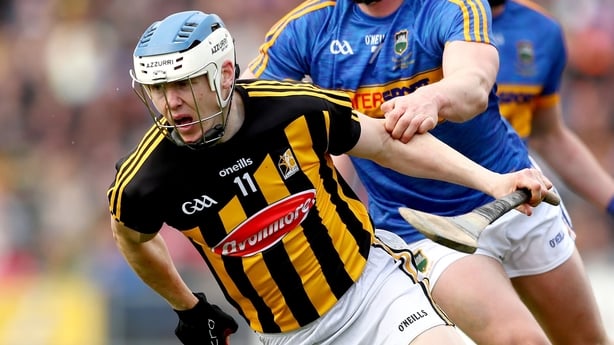 TJ Reid gave another masterclass in the Kilkenny attack, finishing with 15 points, 0-11 from frees, in another scintilating display.
"At the moment he's at the peak of his powers. He trains very hard and is as strong as a bull.
"Leadership isn't shouting and roaring in the dressing room, it's not geeing up lads or fist-pumping when he wins a free"
"He put in tackles in his own half-back line as the match wore on, being disciplined throughout. Leadership isn't shouting and roaring in the dressing room, it's not geeing up lads or fist-pumping when he wins a free. He goes about his business and lets his hurling do the talking."
As good as the Ballyhale attacker was in Nowlan Park, Brennan feels Tipp made a tactical mistake in switching in-form Ronan Maher to number six in an attempt to curtail Reid's involvement
"I felt if I was Michael Ryan yesterday, I would have thrown down the challenge to Paudie Maher and say, 'off you go'.
"They may have erred a little bit in switching Ronan Maher. He's a class act, but I felt physically he wouldn't be able for TJ."