Brendan Cummins admits he has concerns about Tipperary – but doesn't think it will take major surgery for them to turn their season around.
Tipp flopped in the second half of Sunday's Allianz Hurling League Division 1 final against Kilkenny at Nowlan Park, going down to a 2-23 to 2-17 defeat.
This continues the Premier County's miserable recent record against the Cats, means a fifth League final defeat in-a-row and raises memories of last year's beating by Galway at the same stage which saw the wheels fall off their season.
"I'd have concerns," said Cummins, speaking to RTÉ Sport. "Going into the game, looking at the two teams, I thought Tipperary might be a little bit stronger, even though I might have been wearing my heart on my sleeve saying that.
"The way the League had went, I said to myself that Tipp might sneak a win, but five minutes into the second half, when Bubbles' (John O'Dwyer) shot was saved by Eoin Murphy, it was a turning point – Kilkenny went up the field and got a point and never really looked back after that."
But while the double All-Ireland winning goalkeeper has concerns, he believes that there is still time for Michael Ryan's team to turn their fortunes around before the start of the Munster Championship next month.
The former All Star said: "For me, Tipperary need to tweak the style of play a small bit. When we got to 40 yards from our own goals, nobody looked up; they just hit the ball as long and as hard as they can.
"The inside forward line with Jason Forde and John McGrath; when the ball is played in low to them they can create havoc, but we played into the hands of Paddy Deegan in the full-back line alongside Joey Holden and Padraig Walsh.
"All is not lost. How often in sport have we seen a team go out and be bad one day, great the next? I think Mick Ryan will tweak that style of play and if we see a few of those lads coming back from injury, Tipperary will still have a big say in the Championship this summer."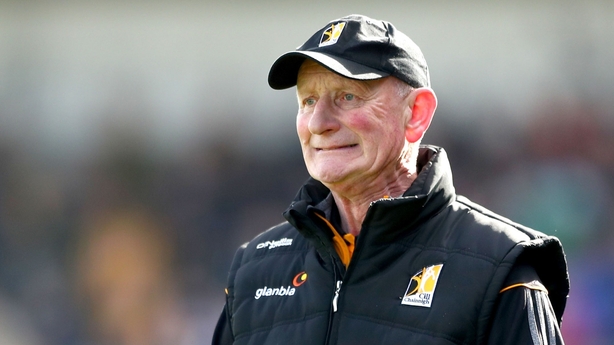 Tipp start their Championship campaign against Limerick on 20 May at the Gaelic Grounds with three more round-robin games to follow.
As for the Cats, Cummins believes that they are genuine All-Ireland threats after manager Brian Cody has overseen a major overall during the springtime campaign.
"I had my head in my hands during the League when I heard people calling for Brian Cody's head and stupid talk like that," he said.
"In fairness to Brian Cody, this is one of his greatest victories and that's no disrespect to this Kilkenny group.
"They've stuck to the process and yesterday they were back to the old Kilkenny; they hunted in packs and the suffocated Tipperary, especially at the start of the second half and they were well deserving of their win in Nowlan Park.
"Kilkenny are League champions, they'll put in a huge push for the rest of the summer and the young guns are really firing and they've bought into the Brian Cody style of play."