They say that nothing is certain but death and taxes. And you can add to that the fact that Jim Gavin's Dublin keep winning national titles.
Their latest victory in the Allianz Football League Division 1 final over Galway was compelling encounter in which this Dublin team, not for the first time showed their worth coming down the stretch. The fact that they had to is testament to a fine effort from the opposition.
Kevin Walsh will be pleased, though he will have a few regrets.
As I said last week, it was very important for Galway to come out of the game with the confidence that they had built up throughout the league - to show us that they could be realistic challengers come the Championship. They certainly achieved that.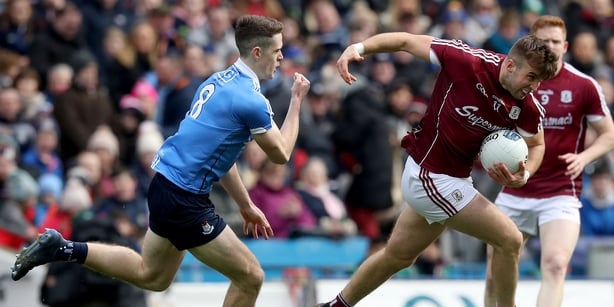 I think they will feel that they potentially left it behind them. It's a long time since they won a national title and there was an opportunity there for them to end that wait. With ten minutes to go, a man up and playing with the breeze, you would have expected them to push on.
But Dublin have shown in this decade how good they are at closing out games - that against a scenario of winning so many games comfortably.
Questions are asked when it becomes a close game, when the pressure is on, when you're not used to playing in such tight games. Gavin's Dublin have the ability to see out such games. They have become the best 'closer' of games, as well as having the best players. It's just another example of what Dublin are and what Galway and a few others aspire to be.
Galway's wee bit of inexperience did show at the end. That said, better teams have also struggled to match Dublin in the last ten minutes of games.
"In Dublin, you come in and you are playing with the best players in the country. It's easier to adapt"
Kevin Walsh should have made changes earlier. He brought on his first sub, Gary O'Donnell, in the 61st minute. Tom Flynn, Patrick Sweeney and Adrian Varley were subsequently introduced before the end – all players that can make a telling impact. Sometimes, however, it can be difficult to hit the ground running in a short period of time.
All told, Galway will be happy with their work this spring. They stood up to the Dubs in a Croke Park final. The summer will tell us a lot a more and they have big engagement to come on 13 May.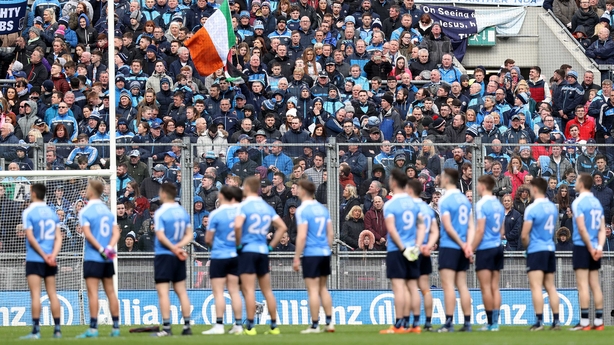 Glimmer of hope for the rest
Even though they have another trophy in the cabinet, there are a few question marks surrounding the team from the capital.
Jack McCaffrey didn't play in the league, Cian O'Sullivan has had an operation and James McCarthy went off at the weekend. And then there is a big question mark over Diarmuid Connolly - four key players in the Dublin set-up.
Any county, including Dublin, would miss such players.
It gives the chasing pack a bit of hope that there are a few chinks in the armour. We are desperately seeking those few chinks.
That said, the Dubs have a strong bench that can impact a game. Mentally, they are very strong. They have that inner belief of having done it before. Opposition teams have to get past that mental barrier.
It's easier to blend in younger players in when you have a winning team. Other teams like Kerry and Tyrone have blooded a lot at the one time – and players need time to develop in those set ups.
In Dublin, you come in and you are playing with the best players in the country. It's easier to adapt.
And what of Diarmuid Connolly?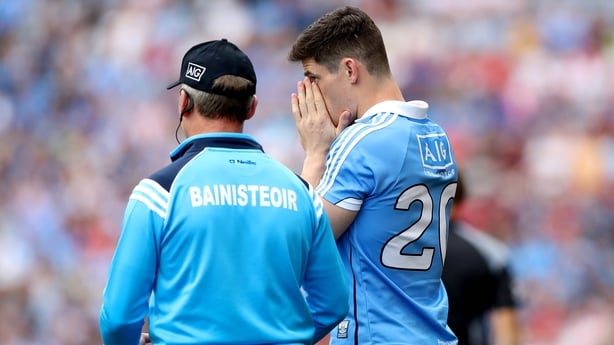 In last year's All-Ireland final, Connolly, having missed most of the season, came on and kicked a point and then won them a vital free.
If Diarmuid Connolly is not around for the Championship, that will be a massive blow.
Looking from the outside in, it would seem that Diarmuid has made the decision that he won't be involved this year.
His absence would be a huge blow for Dublin - missing the most talented forward in the country will make them a weaker team.
Here comes the summer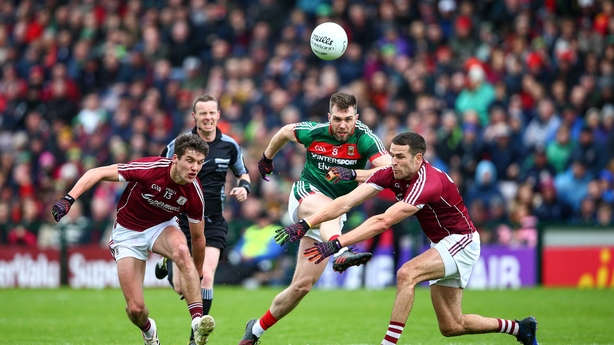 We have two big first-round matches coming up. At this stage, Mayo-Galway is a tough one to predict. Do Mayo have another kick in them? I woudn't bet against them. 
Galway were underdogs going in against their neighbours in the last two summers . They'll probably start as favourites in May. If they win, that will show that they are the real deal. Ultimately, league football only tells us so much.
And then we have Tyrone-Monaghan in Ulster.
No disrespect to the rest, but you would expect the winners to get to an Ulster final where, on the other side of the draw, Donegal should emerge.
Monaghan have been very consistent throughout the league and they will be difficult to beat. Tyrone's Colm Cavanagh is a major doubt and his absence won't help their cause.
Those five teams, along with Dublin and Kerry, will all make the Super 8. They'll be a few others looking to get in. Included in that mix are Roscommon and Cavan, but both have a few defensive flaws to sort out after the Division 2 final. That aside, it was an exciting game to watch.
No matter how you hop the ball at this remove, there is a significant gap between the top six and the rest.