Joe Brolly says the appointment of Tom Ryan as the GAA director general marks a "pretty bleak day" for the association.  
The GAA confirmed this afternoon that Ryan, who has served as finance director for the past 11 years, would replace Páraic Duffy as director general.  
Ryan is a chartered accountant from Carlow and previously worked for Brown Thomas before joining the GAA headquarters staff in 2007. 
Speaking on Saturday Sport on RTÉ Radio 1, Brolly described Ryan as an "insider" and says he has little hope the new director general will enact any radical change in the way the GAA is run. 
"As expected, (it's) an insider, a financial man, a numbers man. Not someone who's known to GAA folk. 
"In essence, he's Peter McKenna, the commercial manager's deputy, his right hand man. Unfortunately, it's symptomatic of the malaise we have in the GAA.
"It was obvious that if this was any other corporation - given the problems that we've had with structure, leadership and strategy that we've had over the past 15 years - they would have been going for an outside candidate, someone with vision, with strategy.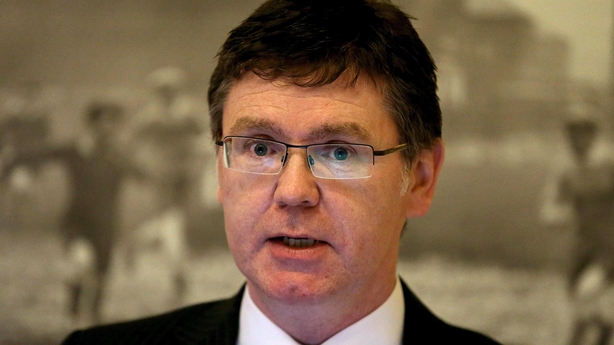 "What is there about Tom Ryan that suggests that he can lead in such difficult times where we need to protect ourselves against the modern world, the commercial world?" asked Brolly. 
"Unfortunately, there was some optimism at one stage that there might be a move towards tackling the real problems that we have, but this will just be more of the same now. 
"And I think it's a pretty bleak day for the association, I must say."
Brolly said he was naturally willing to give Ryan a chance in the role but added that he would absolutely stunned if he drove radical change. 
"We'll have the same conversation next year," he said.
"If it's not broke, don't fix it, just keep everything going, keep a steady hand at the helm, all that kind of nonsense. 
"When in fact what we need to be doing is getting back to our core purposes. Communitarianism, getting a handle on the commercialism, getting a handle on the GPA, getting a handle on the fixtures. But what we're going to see is more of the same. 
"If I'm wrong, I'd be absolutely delighted. But I'd also be absolutely stunned."