Anthony Daly believes "surreal" free-taking competitions are not the way to decide big hurling clashes and suggested penalty shootouts are fairer in the wake of Limerick's epic defeat of Clare at the Gaelic Grounds on Monday.
The two counties were level after over 100 minutes of action, having gone through four halves of extra-time in the Allianz Hurling League Division 1 quarter-final.
Up they stepped for 65s, and after six successful efforts apiece, it was Clare's Niall Deasy, having scored his initial attempt, who was first to blink. His miss handed Limerick victory, but Daly said it was not a good way to settle such a barnstorming contest.
"It was fantastic entertainment but a bit unsatisfactory, the finish," he told RTÉ Radio 1's Morning Ireland.
"I didn't get that sense of joy from the Limerick supporters I have to say.
"We had to try and do something to finish these games on the day but this is a surreal situation. We never have 65s where there's no goalkeeper, there's no ball off the post or a rebound.
"I'd much prefer the penalty shootout where you're mano a mano. At least a goalie could make a great save or something like that."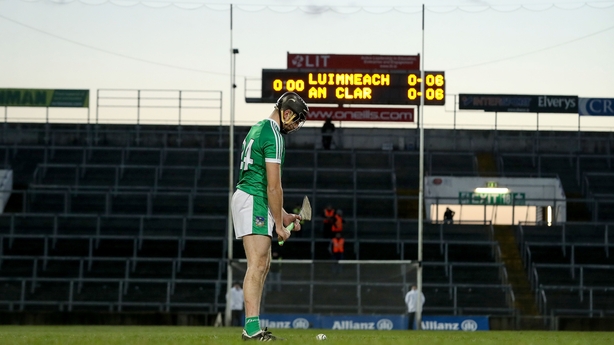 Limerick boss John Kiely said afterwards that it's "not the way any person involved in hurling wants to see a match finish" and Daly agreed.
He fears that massive championship showdowns will head for a similar conclusion and said the burden of missing the crucial free is unfair on the players.
"Teams are so evenly matched at the moment. Trying to pick an All-Ireland winner is nearly impossible on form.
"Poor ould Niall Deasy has to face into work this morning. He hasn't the luxury John Terry (who missed a penalty for Chelsea in the Champions League final back in 2008) probably had, to fly home to the mansion and lock the gates for two weeks.
"He's to face work in the bank in Limerick today. That's maybe okay after a league quarter-final, there might be a bit of slagging. But if it was an All-Ireland semi-final... it's a lot to put on amateur players I feel."