Outgoing director general of the Camogie Association, Joan O'Flynn, has outlined her thoughts on the future of the game and its relationship with the GAA.
After five years as Ard Stiúrthóir of Cumann Camógaíochta, O'Flynn will step down in May and has confirmed details of the draft memorandum between the Camogie Association and the GAA, which was signed in February.
O'Flynn believes that the agreement will prove beneficial to both associations and will allow better promotion and development of Gaelic games.
"The Memorandum reflects the shared vision of both organisations for a new overall organisational model within which the games, ideals and aspiration of our Associations are equally developed and promoted," said O'Flynn in the recently released 2017 Ard Stiúrthóir's report.
"The Memorandum recognises areas of common interest and the Camogie Association will have representation on GAA national committees, and vice versa.
"While the proposals in the Memorandum aim to strengthen the links within the family of Gaelic Games at national level only, it also commits us to explore a framework for further integration at Provincial, County and Club level."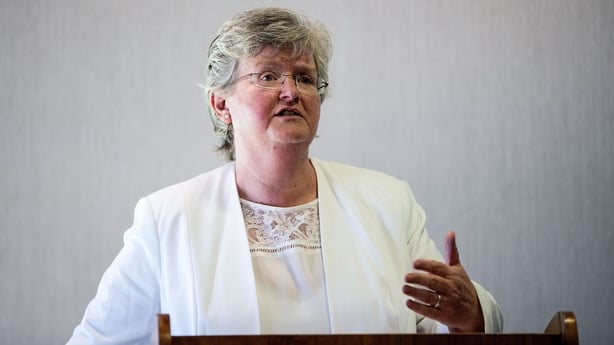 O'Flynn referenced an article from the Camogie magazine from 1972 in relation to the agreement, which is now 46 years in the making and "remains wordperfect true today".
Jo Golden, writing in 1972, stated: "It is unnatural that two such similar organisations, with similar historical backgrounds, should work separately to attain similar goals, when our aims could be realised more easily and made more effective by a united effort."
O'Flynn is also very aware of the current conversation about women's sport in Ireland and believes that more change needs to be acknowledged by the GAA.
"The position of women in sport in society is changing. There is growing recognition and respect for the talent, contributions and achievements of sportswomen.
"It is important to acknowledge that that change includes the greater inclusion and recognition by the GAA of women in Gaelic Games."
The agreement will only become effective once it is ratified by each association's governing body(Ard Chomhairle), both of which will meet later this month.