It will be interesting when Davy Fitzgerald and Wexford meet Tipp for the first time since his confrontation with Jason Forde last year. I'm sure it'll be at the back of Davy and the officials' minds on Saturday.
To be fair to him, after last year's incident he held his hand up and admitted he was in the wrong. I think the whole occasion got to him.
I definitely don't see there being a repeat. From what I've seen of Davy so far this year, he seems to have calmed down a little bit on the line. He's certainly learned his lesson.
Against Kilkenny in the Walsh Cup, Brian Cody got a lot more animated than Davy did and that's not something you see every day.
But I imagine he's just holding it in a bit and come Championship we'll see the animated, passionate Davy that we all love to see. If we didn't have him on the line it would be a lot more boring.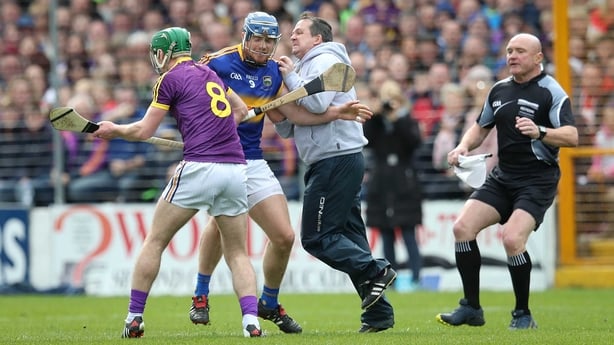 He has set out his stall from the outset in the league and no doubt he'll be going full steam to get a result in Thurles on Saturday night. They've two wins from two and they've a great chance against Tipperary, who probably don't have as much done as previous years.
They're focusing on the league a lot more than other teams. He wants to stay in Division 1A because it's going to bring on Wexford for the future.
Their fitness levels have been phenomenal all year and I don't think it's a big risk but whether the tank starts to run on empty come the summer remains to be seen.
Championship less attractive with blunted edge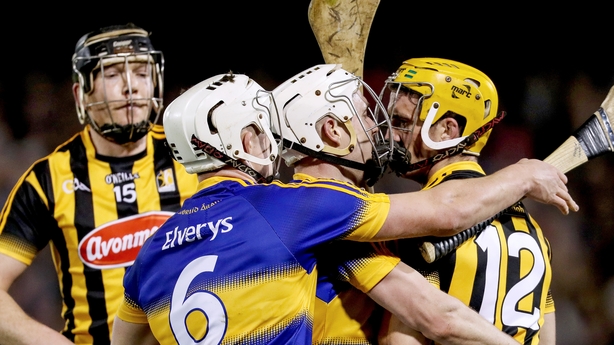 There are two motions coming up at Congress that came out of that incident last year: one from Tipperary trying to define a melee as five or more players, and one from the rules committee suggesting a one-game ban for interfering with an official from the other team.
I think it should have been left alone. The matter was handled last year and that should have been the end of it. But that's the way Congress is, if there's one big talking point from the previous year, it's brought up.
There should never be any interference between a player and an opposing official but a one-game ban is plenty. Officials should have the discipline to stay outside the white line.
We don't want to see a big melee in any game or any kind of striking but you need that little bit of edge to Championship hurling.
You're going to have the odd confrontation but as long as it's kept above board I don't see any harm in a bit of hard-hitting and guys squaring up to each other. It adds to the atmosphere and shows how much it means to the players.
It's something that has maybe been missing in games over the last couple of seasons because players are so afraid of the consequences.
Under the rules, contributing to a melee is a red card and we were warned when I was finishing with Kilkenny that the third man in would be sent off.
But that's a bit extreme and thankfully you rarely see it. Unless the incident merits a red card the referee should be smart enough to give a yellow card for a shove.
Crazy workload shortening careers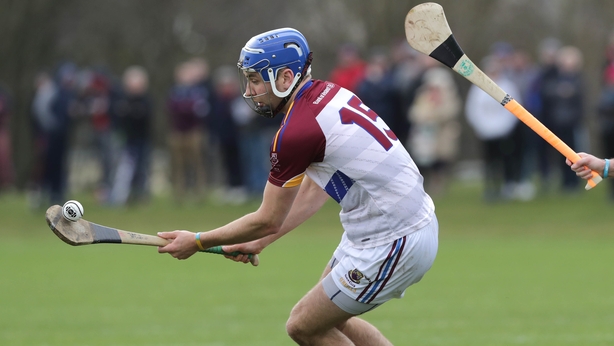 The age profile of players lasting in the inter-county game has come way down. I don't think you'll see too many players playing past 30 anymore.
We've harped on about player burnout so much in the past but then the GAA decide to bring in a new format with four massive games in the space of five weeks in the summer, and eight games in nine weeks if you make it to a league final. Where's the common sense in that?
I know players say they prefer games to training but for me the workload is way too much. Particularly if you add college into the mix.
Jason Forde and John McGrath were the stars of the show for UL last night and no doubt they'll be in action for Tipp on Saturday. The following weekend, the Fitzgibbon Cup final between UL and DCU is on Saturday and there's a full round of league fixtures the next day. Will managers be asking players to play two game in two days?
"It's very hard for a young player to go to their manager and say 'I've been training with the college, can I take a break?'"
For the few weeks that the competition is played, players should be left to play with their college. They'll be training as hard as they would be with the county teams anyway.
From my own experience, it's very hard for a young player to go to their manager and say 'I've been training with the college, can I take a break?'
You want to try and make a name for yourself and make the panel so you're going to train as many nights as you're told to. Even though your body might be running on empty you'll still push yourself through it to try and make the team.
A couple of years ago teams weren't allowed to go back training until January. Now they're going back in October or November because the league is starting in January.
You're going to see more and more if it happening if they persist with these new formats. When I played we might have only four tough Championship games in a year; these guys will play that in five weeks.
We wonder why players are calling it a day when they're 28 or 29. There's your answer. Their bodies just can't take it anymore.