I've been banging the drum for a long time about the GAA's duty of care to young, elite players who continue to be dragged in all kinds of directions by the managers of different teams.
And once again the issue has raised its head, proving that the situation is no better than it was despite the changes Croke Park have made to their fixture calendar.
Under-21 has been changed to Under-20, with senior county players excluded, and minor is now Under-17, but the problem continues to be the Sigerson Cup - specifically its timing.
During the week news broke that Brian Howard wasn't lining out for DIT in the Sigerson so that he could concentrate on playing for Dublin in the League.
And who could blame him? After all, he's trying to nail down a starting spot in Jim Gavin's four in-a-row-chasing team.
Chances are too that they are your best players so they aren't training on a Wednesday, but are playing on Sunday ahead of the lads who had been training - what sort of message does that send out?
We hear that in Kerry David Clifford and Gavin Crowley are both injured; two brilliant young players who have been asked to line out for the Kingdom in the League and for IT Tralee in Sigerson twice apiece in less than a fortnight.
And they aren't alone in having to line out for multiple teams at this time of year. God help the lads who play hurling too because that adds another layer to it.
I'm a huge fan of Sigerson football and it was the making of me in a lot of respects. I won one with Queen's in 2000, playing alongside the likes of Enda McNulty, Diarmuid Marsden, Paddy McKeever, Tom Brewster, Liam McBarron and Cormac McAnallen.
They were all established senior county players and I wasn't even in the Tyrone Under-21 squad so it was massive for both my development as a player and for my self confidence.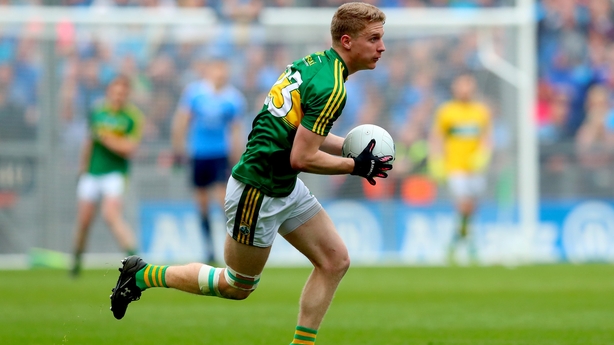 Some people have suggested barring senior county players from lining out for their colleges, but I'm not sure would that work because it would devalue the competition. Would colleges continue to invest in facilities and scholarships if they weren't allowed to use their best players? It's doubtful.
Another suggestion is to stop county players from playing for their county until their college is knocked out of the Sigerson, but to my mind this won't work either as the likes of the McKenna Cup, the O'Byrne Cup and the early rounds of the League are where young players have the chance to get a run of games, impress their county manager and earn a staring spot for later in the season.
To my mind, the only solution is to shorten the inter-county season further. The GAA has taken a step down this road, but it hasn't gone far enough and there are still too many matches and competitions packed into the first few months of the year.
Put simply, the Sigerson Cup has to be finished before the League starts. This isn't something that can be solved with the stroke of a pen - this is a three or four-year process with change happening slowly.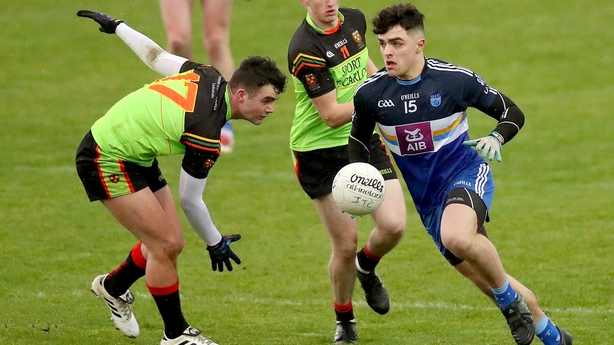 Putting space in the calendar between Sigerson, or Fitzgibbon for the hurlers, and League is the only answer.
There's a lack of trust between managers. If a lad turns up for county training in the evening and says he trained with the college in the afternoon, there's every chance he'll be told to train again because the manager doesn't believe him.
It's hard on college and county managers because their job is to win matches and trophies. If they don't, pressure comes on and they mightn't be in the job for long.
I know when I was involved with the Tyrone Under-21s under Raymond Mulrone alongside Brian Dooher as a selector that we trained on a Wednesday, which was the same as most of the colleges.
We took the decision that lads would only train once that day so we had 10 or more lads standing on the sideline watching. Of course, we would have preferred had they trained with us, but we couldn't be sure that their Sigerson manager would play ball, so to speak.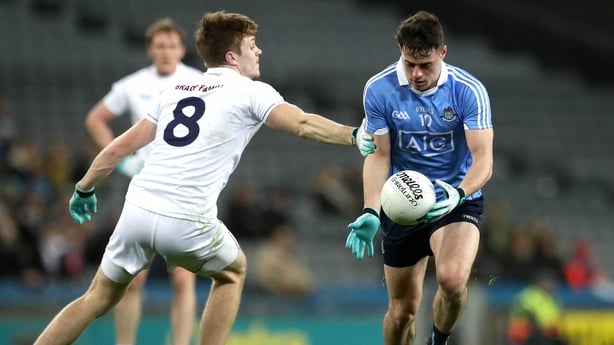 The problem then is that it becomes difficult to build team spirit, and it affects the quality of the session, when you have a dozen lads standing on the sideline watching.
Chances are too that they are your best players so they aren't training on a Wednesday, but are playing on Sunday ahead of the lads who had been training - what sort of message does that send out?
Young players want to train in every session, play in every game and they think they're unbreakable. They have to be protected and that's the GAA's job. I'm no doctor, but it doesn't take a genius to work out that young players are burning out and picking up injuries that affect them for the rest of their lives, often forcing them to retire early.
An overall view has to be taken on this. Are Croke Park more interested in maximising their income or doing what's best for the game? Shortening the season further will cost them in terms of sponsorship revenue, but it will benefit their brightest young players.
#Dreamland #UTM 💙 pic.twitter.com/23VNJJjaqo

— Philip Jordan (@PhilipJordan7) February 4, 2018
Just a quick word about the Moy; Saturday was one of the most special days I have ever experienced when the club won the All-Ireland intermediate title at Croke Park and the cup came back to the village. It's something I don't think any one of us ever dreamed about.
The streets were lined with Moy people and Moy flags when the team came home and it was just something special - a day I'll never forget.
Follow all the Allianz Football League action this weekend with live blogs on RTÉ.ie and the News Now App, or listen live to Saturday Sport Extra and Sunday Sport on RTÉ Radio 1.