Sean Kelly may be best remembered as the GAA President who prompted the opening of the door at Croke Park to soccer and rugby.
It was during his time as the Association's President that the historic vote was taken in 2005 to relax Rule 42 and allow international games to be played at GAA HQ during the redevelopment of Croke Park.
But perhaps Kelly's proudest legacy are the All-Ireland junior and intermediate club championships.
These competitions were also started during his time as GAA President and though they don't often generate much publicity, they have been truly revolutionary.
These give players of nearly every ability, in every club, the hope of one day playing in All-Ireland final at Croke Park.
Sean and Colm will be telling the lads to focus and that the only time they should be looking into he stands is when their captain is going up the steps to lift the cup
This weekend players from eight clubs, four hurling and four football, will have the chance to fulfil that dream.
On Saturday it's the junior footballers of Knocknagree (Cork) and Multyfarnham (Westmeath), and the intermediates of Michael Glaveys (Roscommon) and Moy Tír na nÓg (Tyrone).
Then on Sunday the intermediate hurling final features Ardmore (Waterford) against St Mogue's (Wexford) while the junior final is between Cork's Kanturk and Ballyragget from Kilkenny.
"In the next 100 years will Moy ever be in Croke Park again? I'd say there's less than a one per cent chance of that happening," said RTÉ football analyst Philip Jordan, who will be cheering on his village, his neighbours and his friends in the junior football final on Saturday.
"Before last year it had been 1982 since we won intermediate in Tyrone - that's nearly 40 years and it's a long way from winning a county title to getting to Croke Park."
Jordan played first team football with the Moy from 1998 to 2012, when a hip injury forced him to hang up his boots. He featured in two losing county intermediate finals and never thought he'd see the day when his club would be making the journey to Dublin for an All-Ireland final.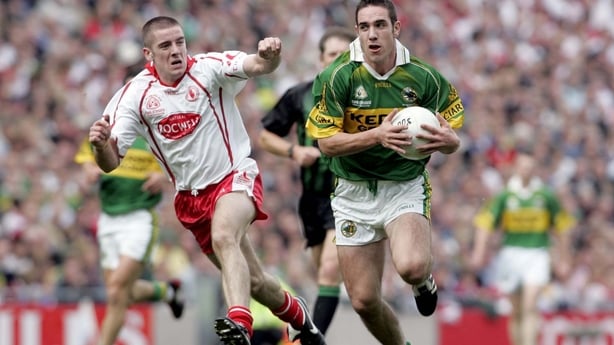 "Nearly every game we've played we've been travelling thinking 'this might be the day our luck runs out'. They lads have kept winning and with that the village has really bought into it and the spirit has been something else," he said.
"We're lucky to be part of something special, all the more so because we were underdogs in nearly every game we've played since we got into Ulster.
"Most people here remember when Tyrone were getting to All-Ireland finals and even then I don't think there was a single person in the Moy that thought they'd see their club heading to Croke Park.
"When we won Sam Maguire for the first time there were all those stories about grown men crying on the pitch in Croke Park and I used think to myself why would they be crying over a game of football.
"At the semi-final, when we went a point up I was very close to it though and I had to tell myself to catch myself on! It's very emotional."
The main men for the Moy are, unsurprisingly, the Cavanagh brothers, Sean, recently retired from inter-county, and Colm.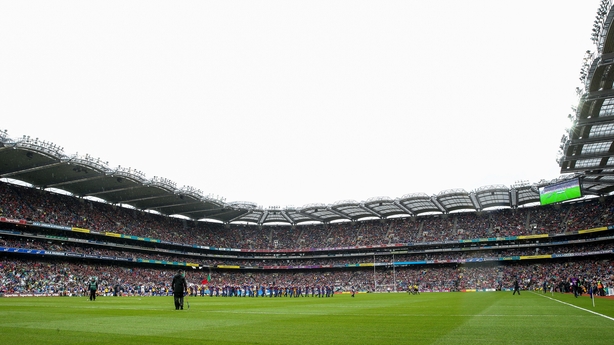 "The experience they has been invaluable. Normally, the rest of the lads only see the county boys for two or three sessions before a championship match. On this run they've been together week-on-week and that has given the time required for their influence to have a real effect," said Jordan.
"Their Croke Park experience will be invaluable too. It's very easy to walk out onto that pitch with your mouth open, look about you up into the stand and let the whole occasion get the better of you.
"Sean and Colm will be telling the lads to focus and that the only time they should be looking into he stands is when their captain is going up the steps to lift the cup."
Moy take on the Michael Glaveys team based in Ballinlough, County Roscommon, bordering on Mayo and Galway. Glaveys are the home club of late Roscommon hero Dermot Early senior. They got the better of Wexford's Kilanerin in their semi-final while Moy beat An Ghaeltacht in the last round.