It's too early to make any definitive judgements, though there are signs that Tyrone's defeat to Dublin in last year's All-Ireland semi-final was a watershed moment for football.
The talk before that game was that Tyrone were the team best equipped to put it up to the Dubs and that Mickey Harte had developed the defensive system to stop their attacking flair.
We all know how that one panned out - the Boys in Blue dismantled Tyrone, winning by 12 points on their way to a third All-Ireland title in-a-row.
So have managers decided to ditch ultra-defensive football? As I said earlier, it's too soon to tell - but the signs are there.
But the teams at the top, those that are trying to break into the top two alongside Dublin and Mayo, might be ready to try a different route
Donegal under Jim McGuinness were one of the teams that pioneered and perfected a defensive system that stifled opposition and allowed them to hit them quickly on the break.
Rory Gallagher stuck largely to this blueprint when he took over and he ran out of road in the qualifiers against Galway last summer. This year they have a new manager, Declan Bonner, a lot of new players and a new system.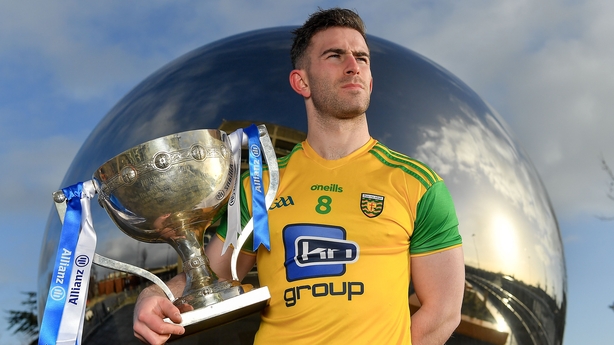 Their defeat to Kerry at Fitzgerald Stadium on Sunday was definitely the game of the weekend and could well end up as one of the games of the year. Shooting 3-14 in defeat shows that there may well be a long-term shift in emphasis.
Most of the top teams will know that setting out to defend against Dublin isn't going to work. It might contain them for a long stretch, but it won't actually win them a game.
I'd imagine that once the Championship starts, we'll see the usual mismatches early in the summer and plenty of teams will still engage in defensive football.
But the teams at the top, those that are trying to break into the top two alongside Dublin and Mayo - and I'm talking about the likes of Kerry, Tyrone, Donegal and Galway here - might be ready to try a different route.
With Donegal, Gallagher was too loyal to players that had served the county so well for so long and when they went he was forced to turn to a lot of young players. He had half-a-dozen or more Championship debutants last year and this is too many in one team.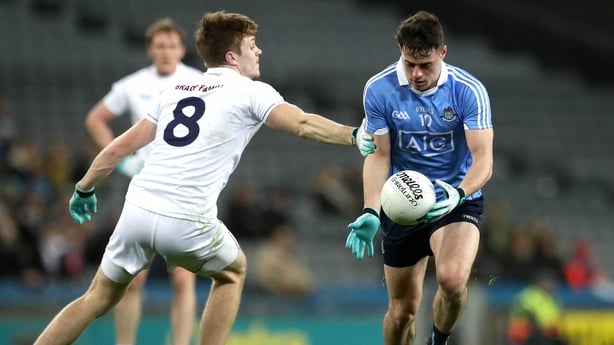 Bonner has the benefit of that now because he has young players with a full League and Championship campaign behind them and that experience, with all of the harsh lessons they learned, will stand to them this season.
He's also fortunate that he can call upon some very impressive young footballers, including Paddy McBrearty, who was on fire in Killarney, and he has height in the forwards, which means he can play quick, direct ball into attack, which helps when you're trying to switch from defensive football to a more open game.
Of course, getting your defence right is easier than perfecting an attacking game so it will take teams time to change. They'll want to maintain a degree of security at the back while working on their transition to attack.
Donegal are one of the teams that I think can break back into the All-Ireland semi-finals at least and Galway's win over Tyrone on Sunday will have given them a bit of encouragement that they're moving in the right direction too.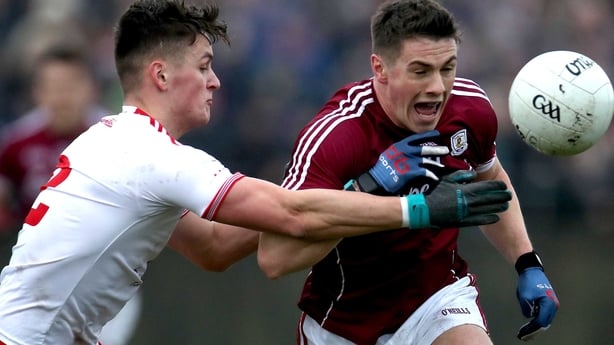 It was important for them to get a win as a newly-promoted team and now that they have that first two points under their belts they have a little bit of breathing space over the next few weeks.
Tyrone, along with Donegal, Monaghan and Kildare, are on the other side of the coin; they all lost their opening game and will now badly want a win this weekend. Two losses on the bounce leaves teams on the back foot and worrying about relegation.
Lose your first two games and results all of a sudden become more important than trying new players and bedding in new systems and this can have longer-term repercussions later in the season.