Derek McGrath has revealed that he took his time deciding whether to stay on as Waterford manager as he was concerned his team had missed their opportunity for All-Ireland glory.
Following semi-final defeats to Kilkenny in 2015 and 2016, Waterford got the better of the Cats on the way to the decider last September, but fell at the final hurdle against Galway.
The De La Salle man only agreed to stay on for a fifth year in November, two months after their Croke Park heartbreak.
"I wasn't sure for a while because I think there's an element of pragmatism in my approach all the time," he told RTÉ Sport.
"You look at the team that's waiting to make the breakthrough like ourselves - when Wexford got their chance in '96 they took it, (same as) when Clare got their chance in '95.
"When you get your chance you have to take it. History has shown us that Waterford were in the final '48, '59, '63, 2008 and 2017, so they don't get there that often.
"The longing and expectation to get there, there is a certain realism there. Could you get there? Could you even live with not getting there?
"So, I think it just took time on a personal level."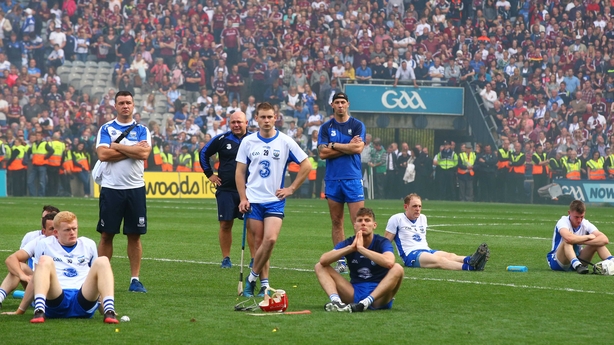 McGrath revealed that it had felt like his time in the hot seat was over in the immediate aftermath of the defeat but that he eventually warmed to the idea of another campaign.
"Normally, after a league game, you'd watch the league game on a Sunday night and process it on a Monday.
"I didn't watch the All-Ireland final for a few weeks because it felt like an end almost. It just felt like an end in every way, emotionally, physically, every way.
"Over a period of weeks, I started to talk to my wife about going back, saying, 'what way would you be fixed with working?'
"When you start having those conversations, your mind is almost led towards going back anyway.
"But they took a few weeks, those conversations, as opposed to other years you're back on track straight away.
"That's probably based on the emotion of a final, trying to compartmentalise what has happened and what will happen in the future."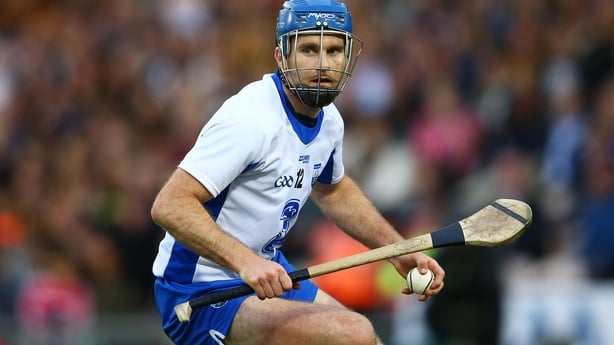 McGrath added that he was inspired by the indefatigable attitude of the likes of Michael 'Brick' Walsh, who has committed to another season despite the fact he will turn 35 in April, and the sense of optimism in the county despite their final heartbreak.
"There was a lot of positivity around Waterford afterwards, even though we had been beaten, which wasn't strange but different," observed McGrath.
"You have to find a reason other than someone else saying you should go back, to go back. I think there was a lot of 'you should give it another year', and I'm there saying 'Jesus, do you know how hard it is?'
"Going into extra time against Kilkenny (in the qualifiers), I'd say if asked ten pundits who would win the match, they would (all) say Kilkenny so it's very hard to get there and that has to be realised as well.
"Eventually, I started saying to myself 'I'd like to give it a go', so I think you have to want to yourself.
"And then, you look at the likes of 'Brick' and his approach to going back, you know, there is not an ounce of selfishness in his approach. He could quite easily hang up the boots and he would be revered forever more but he's not afraid to go again and have another go at it.
"I think sometimes you learn from people's approach to it in terms of not being fearful of consequences of not giving it a go."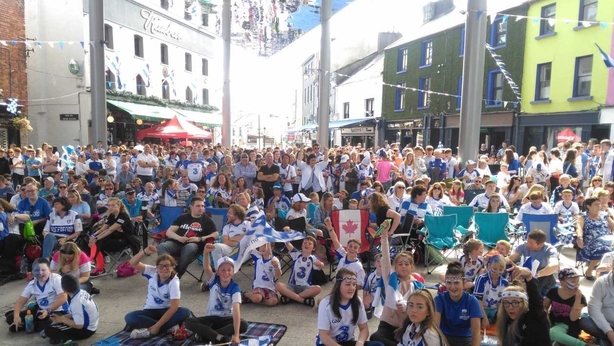 McGrath is not predicting that Waterford will end their 59-year wait for Liam MacCarthy in 2018 but he is convinced that last term's runners-up still have room to improve.
"There's always a chance," he said. "It's not about 'I think there's an All-Ireland in the team' it's about 'I think there is more in the team'.
"Whether that will be good enough or not, I don't know, because look at all the other teams who are clearly focusing on it as well and I say 'Jesus, the talent out there is incredible.'
"I think there is more in our group. I wouldn't be involved if I didn't, I think there is more in every way."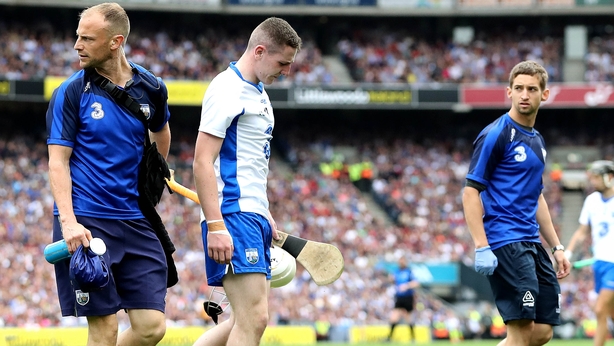 McGrath's team will begin their Allianz Hurling League Division 1A campaign against Wexford on Sunday without the services of returning forward Tom Devine (suspected torn hamstring), goalkeeper Stephen O'Keeffe (hamstring) and, most likely, corner-back Noel Connors (flu).
Also absent will be Shane Bennett, who is taking a break from inter-county hurling.
However, McGrath is hopeful that the 21-year-old forward will be have a play to play at some point this year.
"He's just taking a break for the minute but we are hopeful he will be back at some stage. He started a new electrical apprenticeship, he played a bit of soccer for the winter and things like that.
"So (it's) just a bit of time off and we're hopeful – I think Shane needs hurling and we certainly need him."
Follow the weekend's Allianz Football and Hurling League action from 4.30pm on Saturday and 1.30pm on Sunday - live on RTÉ Radio 1 with live blogs on RTÉ Sport Online and the RTÉ News Now App.
Watch live games on GAAGO (overseas only) and see highlights on Allianz League Sunday - RTÉ2 9.30pm