All-Ireland winning footballer Paul Casey is in line to join the Dublin Ladies backroom team for the 2018 season, pending the ratification of his appointment at a meeting next month.
The former Dublin defender, who was part of the 2011 panel who captured the Sam Maguire, is set to take up the position of defensive coach for the reigning senior Ladies All-Ireland champions.
All backroom appointments within the Dublin LGFA are subject to ratification at a meeting next month, and if Lucan Sarsfields clubman is successful, he will link up with the Dublin Ladies on a part-time basis during the National League.
Dublin manager Mick Bohan is hopeful that Casey will be approved for the role, and speaking to RTÉ Sport, he explained:
"I would have worked with Paul in DCU and in Lucan, so we're delighted to have him come on board," he told RTÉ Sport.
"He's coming in as a defensive coach. He's going to work with Sorcha Farrelly and Paul Gilheaney, so it's just another side to it. One of the things I think is particularly good when you see that is when you see guys at that level wanting to get involved with the women's game, I think it's really good for the game.
"I'd be friendly with Paul, I spoke to him at the end of around October about the possibility of him coming on board.
"He was involved with one of our development squads this year. He obviously has his own commitments in that, but because it's still development squad stage, it's not a huge commitment. 
"So, he's going to come into us on a part-time basis for the National League and then hook up with us for the summer."
The Lidl National League campaign begins at the end of January, with Dublin scheduled to play two of their fixtures in Croke Park as part of double-headers with the men's games. This development follows on from the success of their Croke Park meeting with Mayo in the league last year.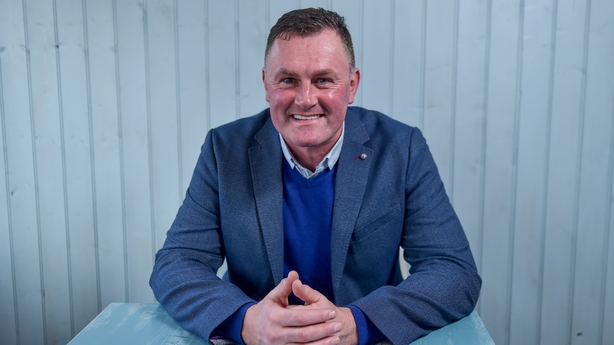 Dublin will face Division 1 title holders Cork at GAA headquarters on Saturday 10 February, before playing Kerry at the same venue on Saturday 3 March. 
They will also travel to Castlebar for a historic clash against Mayo, which will see the Connacht side finally appear on a double bill with the Mayo men.
Bohan is excited about the prospect of preparing for more appearances in Croke Park, and how these games can have a positive impact on the profile of Ladies Football.
"Everyone wants to play in Croke Park and to play those National League games in front of the men's games, they're fantastic days out. They're fantastic family occasions. That's probably what people would highlight about the women's game in the All-Ireland final, that it's a family day and you can actually go in and enjoy the occasion.
"The Spring series has been a big seller. To have those double headers and give that experience and those opportunities to play in (GAA) headquarters is a massive lift for the game."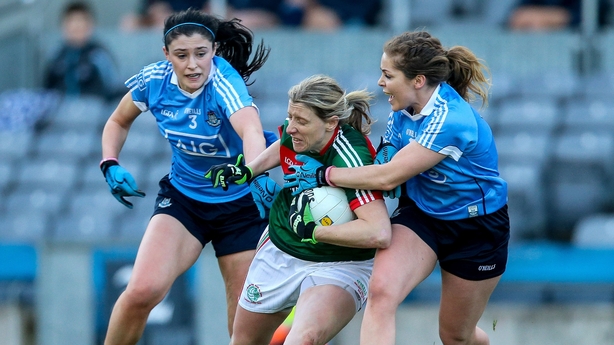 He added: "The profile is building the whole time, but we keep saying it, there's an onus on girls to perform. Nobody will go and watch it because they're women. It's a sport, you go and play. If you perform, people will come in the gates."
2018 will present a new challenge for Dublin, and sees them heading into the season as defending All-Ireland champions following their victory over Mayo last September. They face league finalists Donegal in the opening fixture of their Division 1 campaign on 28 January, and Bohan believes that the Ulster side will provide a stern challenge for his charges.
"We would have rated Donegal highly last year. I would have backed them to get to the latter stages and I expected to be playing them at some stage. They're a fine outfit, they've a new management team and that always brings a bit of a spring so that's a challenge.
"September is gone and we have enjoyed our time but it's a new season and there's a queue of people waiting for us I'd say.
"We'll only know in the coming months how they'll handle it. The reality now is that we have to withdraw ourselves because like they have given a huge amount of themselves over the last three months."