An experimental Dublin side suffered a one point defeat at the hands of Wexford, ending their defence of the O'Byrne campaign and also Paul Clarke's stint as temporary manager.
"I've been lucky to be involved for a long time as a player, as a coach and as a long time supporter," Clarke told RTÉ Sport.
"It was great to be asked to be involved by Jim Gavin and to work with a great elite group of players. To say goodbye to it and the campaign being over is disappointing.
"I enjoyed the time and the conversations and everything I learned. It's a pity that it was only two games and that it has to end now."
The majority of the All-Ireland winning Dublin team are currently on holiday in South Africa. 
The O'Byrne Cup gave some fringe players an opportunity to have game time at inter-county level. But what's next for the players who want to make the next step and feature in Jim Gavin's plans for 2018?
"They have to stay competitive; they are a great group of players. They are very driven and very focused," he said.
"They would probably give you the answer quicker than I would because they are the ones in the heat of it all and they know what it takes to make it."
After drawing in their opening game against Offaly, Clarke's team needed to beat Wexford by 17-points to advance to the semi-finals of the pre-season competition.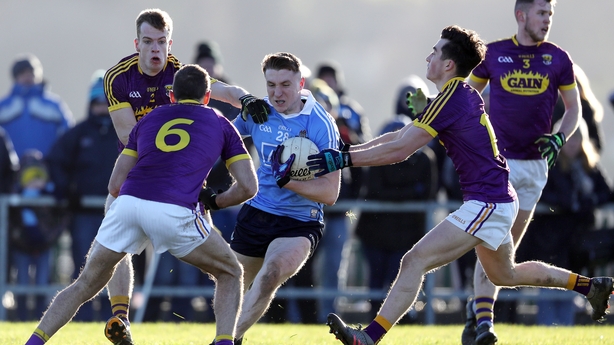 "We came down looking for good performance. Wexford had the advantage of a strong breeze," said Clarke.
"We didn't have that same advantage in the second-half. I think our players and our subs were good, they kept going and there was more purpose about what we were doing."