"I would have always been looking for more games. From a player point of view, the Munster Championship is very much a priority competition for us." - Brendan Maher, Tipperary captain
"If the players feel that this is the way to go going forward, more games, that's their wish. But I don't agree with it." - Tomás Mulcahy, five-time Munster winner with Cork
"It's better for the likes of us." - Mikey Boyle, Kerry hurler
Next summer will see the 130th staging of the Munster Hurling Championship.
For the first time since 1888, the long-held jewel in the hurling crown won't be a knockout tournament.
Change in the Association is normally a slow-moving process, painfully slow. Tradition, bureaucracy and the power of provincial councils are usually put forward as reasons for the pace of variation.
In that context, the sweeping changes at Congress were almost a shock to the system, especially in relation to the new-look provincial systems.
Limited to five teams apiece, the respective competitions will be played off on a round-robin basis, four games, two at home and away, with the top two squaring off in the Munster final.
There is the very real possibility that an All-Ireland winning team could face a fellow provincial side three times en route to winning Liam MacCarthy. The erosion of competitiveness is a genuine fear in some quarters.
"Why round-robin matches?"
"It's going to be too much familiarity," says RTÉ pundit Tomás Mulcahy.
"It wasn't as if the Munster Championship was knock-out, we have a back-door system that has been there for a number of years. When a team loses, they aren't necessarily gone.
"There is an opportunity to get back in, so why round-robin matches?"
Mulcahy picked up five Munster winner's medals during an illustrious career, but his gripe was shared on the recent All Stars trip to Singapore by Tipperary manager Michael Ryan.
That particular viewpoint on the new format, however, is not widely shared by players. At least not publicly. In fact, the stick Mulcahy beats it with - more games - is the main attraction according to Tipperary captain Brendan Maher.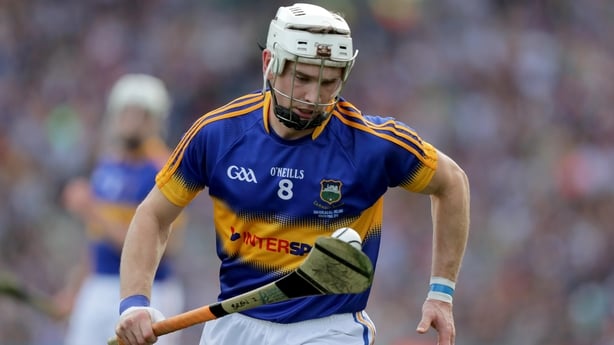 Maher has featured in six All-Ireland finals, winning two, since breaking onto the Tipp senior team in 2009, but his five provincial medals hold a special place to the Borrisoleigh man.
The two-time All Star welcomes anything that improves the ratio of games to training.
"As a player you want to play games," he says. "I would have felt that it was a long season for a small amount of games.
"If you were to go through the direct route to the All-Ireland final, as we did in 2016, we played five games, and that was even playing a quarter-final. That was over a period of just over three months.
"The four or five-week gap between games was a little frustrating," he says with the inter-county hat firmly pulled on.
"I want to give as much times as I can to the club, but I feel that the way it is going to be next year, it's going to be difficult to manage the demands of club and county"
The 28-year-old does however have serious reservations, like many others, of the impact on the club scene, particularly for counties with serious ambitions of silverware.
If the Premier County reach the Allianz League final, followed by club action in April and the Munster Championship immediately after, it will be a non-stop first six months of the year for Michael Ryan's panel.
"It's going to be pretty full-on," he admits.
"I want to give as much time as I can to the club, but I feel that the way it is going to be next year, it's going to be difficult to manage the demands of club and county.
"It's going to be a big challenge."
The Munster Hurling League – minus Waterford and Tipperary – begins on the second last day of the year, while the Allianz League gets under way in the last weekend in January.
The Munster Championship will be the third 'league' format competition of the year. The question on many lips following the dramatic 2017 season is: are the new changes necessary?
Unlike football, the term 'All-Ireland' for the small ball game is generous in the extreme.
While there is a clamour for counties to seal their place in the 'Super 8s' in the football Championship next year, in reality just nine hurling sides will commence the Hurling Championship with realistic ambitions of making serious inroads towards the business end of the season.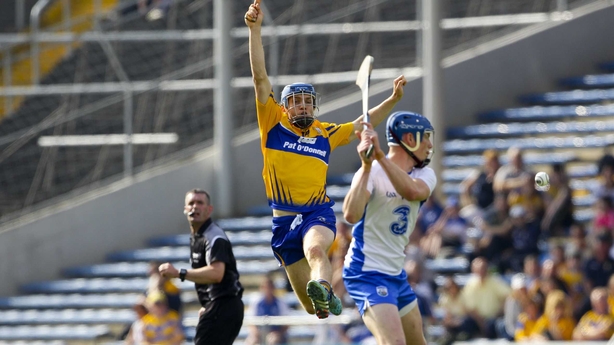 The fear of fatigue is a real concern as far as Cork's 1990 All-Ireland-winning captain is concerned and suggests that the qualifiers offered something unique from the traditional match-ups.
"I just hope that the GAA are not going down the road that they are using the Munster Championship to generate more funds.
"What I found about the back door, and where it did improve big time, was that it took games out of Croke Park. It brought an incredible atmosphere as it brought a do-or-die attitude. I think that there is every chance we would lose that kind of intensity.
"Hurling is a game that you need to be going full belt.
"I'm not doubting the players, but if there is the opportunity to say, 'we have another two or three matches here'. The last game could become a meaningless game, in the heart of the summer, that to me is not right for hurling."
Mulcahy remembers fondly the cut-and-thrust of the Munster Championship during his playing days, with the dramatic 1984 Munster final win over Tipp in Thurles when the visitors trailed by five points as the clock wound down a cherished moment.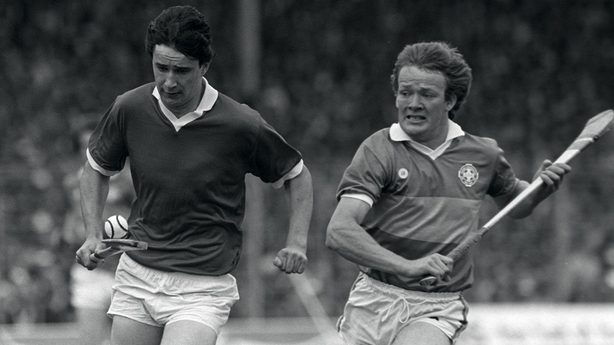 Such days can never be recaptured when the knockout element is removed, and teams now could possibly get three bites of the cherry, but Maher insists that whatever about public perceptions, it still carries serious weight for players.
Tipperary's last Munster success in 2016 was a source of genuine celebration by the panel, and the two-time All Star dismisses any notion of complacency of the new format.
"I remember as a youngster going to Munster Championship games. There is something special about it. I think that will always remain from a players' point of view.
"It's not like we will be going into the first game or two going through the motions, we will be going all out. The competiveness is not going to drop in any way shape or form. For us there are four games, four games that we want to win.
Kerry have been dealt a tough hand in their bid to partake in a Munster Championship for the first time since 2004 as they look to make inroads from the second tier.
If Antrim or a Leinster county win the Joe McDonagh Cup they will be promoted automatically in place of the bottom placed team in the province.
However, if the Kingdom come out on top they will have to play off against the worst team in Munster for a place in the following year's provincial championship.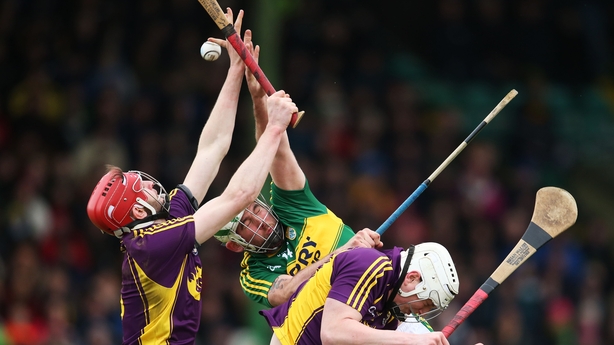 Long-serving forward Mikey Boyle has been part of the Kerry set-up for the past 13 years and captained his county to their first-ever Christy Ring Cup success in 2011. Two years later he was a key figure when they repeated the trick.
The Ballyduff man has yet to sample the red-hot heat of Munster action.
The general consensus is that the Munster minnows have been hard done-by, but Boyle believes the new format gives Kerry the opportunity to make further strides.
"It's better for the likes of us," he says. "It was great playing the likes of Galway [Kerry lost 0-12 to 1-22 in a 2017 League encounter], but getting beat by 20 points isn't really good for anyone. It gives everyone chance to have a bit of belief. I'm in favour of it, I think it's a great thing."
Talks of "progress" in Kerry hurling is nothing new.
In 2003, the year before Boyle joined the senior panel, Kerry's journey ended in the qualifiers at the hands of Limerick after stringing together successive Championship wins for the first time ever. In another first, they enjoyed more Championship outings than their football counterparts.
The following year the 1/200 outsiders looked full value for their long price as they conceded 4-19 to neighbours Cork, the last time they dipped their toes in Munster. Four years previous the Rebels coasted home with 34 points to spare.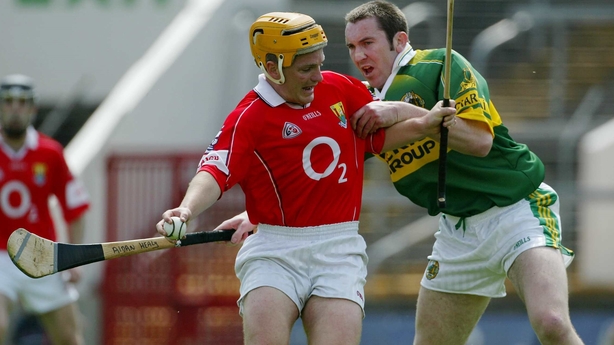 Boyle admits that the attitude wasn't right up until just "six or seven years ago".
"It was a joke really," he admits. "Going in, playing games, people weren't showing up, they weren't committed. Now it has changed massively. Years ago lads would go boozing and wouldn't care.
"They knew well they wouldn't compete with the likes of Cork and Tipperary, the belief wasn't there. It's different now."
For now, Munster remains something distant. For five other counties it is of more immediate concern.
Can Cork retain their crown for the 27th occasion as John Meyler looks to build on last year's momentum?
Will Tipperary bounce back from last year's agonising All-Ireland semi-final defeat to eventual champions to lay down an early season marker for title number 43?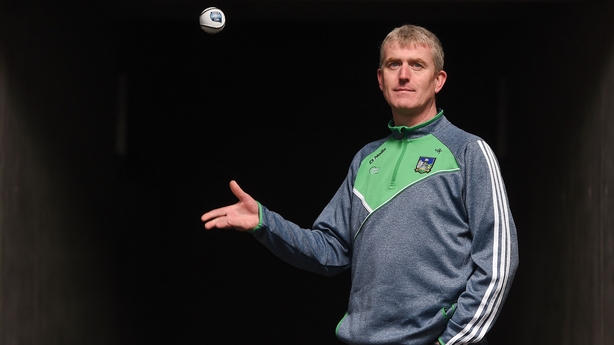 Only Cork (29) have lost the provincial decider more often than Limerick (27) and the Treaty men face tricky tests on the road to reigning champions Cork and All-Ireland finalists Waterford. John Kiely will be looking for further progress in his second year in charge, buoyed by Na Piarsaigh's impressive run in the Club Championship.
Clare's secured a first win in the Munster Championship in four years last summer against Limerick, but await a first title since 1998. An opening day trip to Leeside will give an indicator of what we can expect from the Banner this year.
And finally Waterford. They have been crowned provincial kingpins on just nine occasions – four of those since the turn of the century - and while loftier ambitions will only suffice for Derek McGrath's side at this stage of their development, early season silverware could set them up for another tilt at Liam MacCarthy.
Maher and Boyle are positive ahead of the Championship, but Mulcahy is more cautious of the road ahead.
"I can understand where players are at, and saying they need more high profile games, but I certainly reserve judgement."
Along with the majority of spectators it would appear.