Twenty-two Munster club SFC titles. Nine All-Irelands.
That's the combined provincial and national trophy haul for Cork's Nemo Rangers and Dr Crokes of Killarney.
At Pairc Ui Rinn on Sunday, these two footballing powerhouses will meet in the Munster decider for just the second time - following Nemo's victory in the 2010 edition.
That the score ended 1-15 to 1-13 in the Cork side's favour doesn't exactly tell the full story of a game delayed by two postponements until January of the following year.
Current Crokes selector Harry O'Neill was wearing the bainisteoir bib for the Killarney side that day.
"We were supposed to play in Limerick," he recalls. "The day before it was switched to Mallow because of a frozen pitch.
"When we got there, there was an intermediate All-Ireland semi-final that went to extra-time so we had to wait another half hour.
"We let them run away with it in the first half, they were 1-13 to 0-03 up at half-time
"We came back well in the second half and got a late goal (from Kieran O'Leary) but fell short."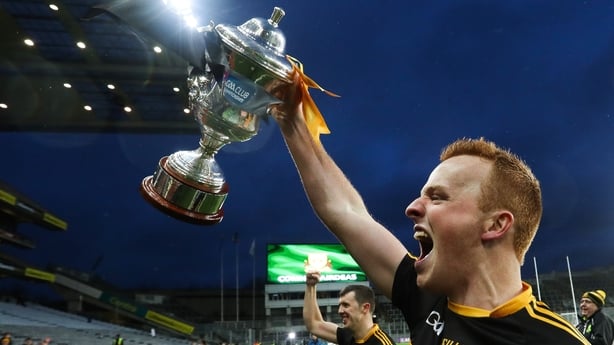 O'Neill's side bounced back the following year, winning the first of what was to be three Munster titles in a row. Last year, under Sam Maguire winner Pat O'Shea, they conquered the province for a seventh time and went on to claim their second All-Ireland club crown.
"Crokes are All-Ireland champions. The last time we won Munster was when we beat Crokes in 2010," says Billy Morgan, himself also an All-Ireland winning manager with both Nemo and Cork.
"At that stage, Crokes hadn't been out for a long time and were just fresh after winning their county.
"I think they'll be a much different kettle of fish on Sunday. They're fairly well steeped now in Munster club and All-Ireland club affairs so they'll be very difficult to beat."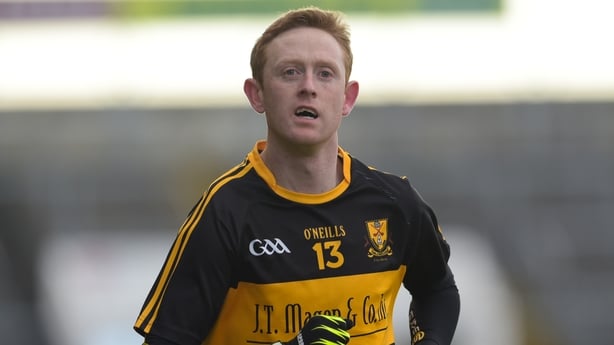 Crokes are able to call upon the likes of Kerry stars Fionn Fitzgerald in defence and Johnny Buckley at midfield, with three-time All-Ireland winner Kieran O'Leary and a certain Colm Cooper up front.
The forward pair have been in sparkling form and O'Neill agrees that it's a good illustration of how a player's club career can blossom after stepping away from the inter-county stage.
"It probably is more of a benefit to the club when a guy is in with our own set-up," says O'Neill.
"When a fella is with the the county team, he's totally focused on wearing the green and gold and putting in the hard work he has to do to get that jersey.
"Both clubs have a lot of players playing with the county or who used to play with the county, which tells you something about the calibre of the contest."
"Hopefully, the hurt of that two years ago might spur us on a little bit more" - Billy Morgan
Since 2010, Crokes have appeared in four Munster finals to Nemo's one. The Cork side's last outing in 2015 proved one to forget.
"We lost the Munster final two years ago to Clonmel Commercials," reflects Morgan.
"It looked as if we had the game won. We had gone two points up and into injury-time.
"I thought we were just a bit slack, thinking the game was all over, and they came up the field and Michael Quinlivan got a very good goal. It was too late for us to get back and time was up.
"That's the way things go. Hopefully, the hurt of that two years ago might spur us on a little bit more."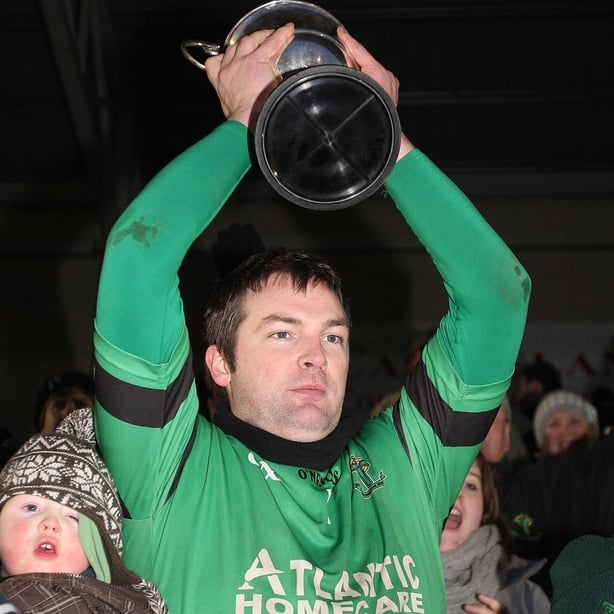 Though Crokes have been the form team since their last encounter, Nemo are still streets ahead in the honour-roll. That makes the long odds against them on Sunday seem a little incongruous. 
"Nemo have been out of the limelight a little bit for a few years but we have great respect for them and their history," says O'Neill.
"They have 15 Munster titles compared to our seven, and seven All-Irelands to our two.
"Everyone is making us favourites but in our heads we're going into a 50-50 game.
"In terms of their forwards, Paul Kerrigan, Luke Connolly and Barry O'Driscoll are all in excellent form. Stephen Cronin has been playing very well at centre-back."
Morgan hopes that winning tradition can inspire his club to pull off an upset.
"I can understand Crokes being heavy favourites but I think anybody would be foolish to write us off," he warns.
"Whether tradition will mean anything on Sunday, I don't know. I hope it will.
"We've kind of been out of the loop for a while but the fact that we've won the most All-Irelands and the most Munster championships keeps our name up there. It's time we won another one."