Rank outsiders to most observers and indeed the bookmakers, Rathnew duly ended St Vincent's All-Ireland ambitions with a sensational win at Aughrim.
Former Wicklow star James Stafford was the hero of the day, with his haul of 1-02 ended the Dublin club's interest at the Leinster club SFC semi-final stage.
The Wicklow club finished the first half the stronger to lead by the bare minimum at the break, but playing into the wind after the resumption, the reigning Leinster champions were expected to kick on.
Rathnew however gave as good as they got and led by a point when Stafford struck in the 57th minute to seal an unexpected victory.
"I saw the ball come in and I just did what I normally try to do and get a goal. That's why I am there for," the goal scorer told RTÉ Sport.
"Without being disrespectful to Vincent's, we never feared them at all. We worked hard and we knew we were well capable of putting it up to them.
"Everyone else seemed to write us off, but the rest is history."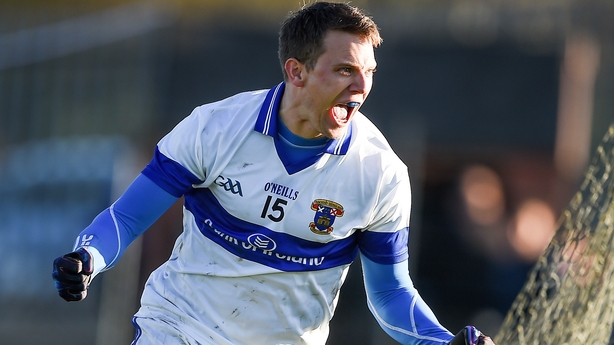 Former Dublin player Mossy Quinn struck 1-01 in the space of two minutes toward sthe end of the game to give the Marino side the lead, but Stafford with pleased with the response of the team.
"We are a dogged bunch. We always have been. We never say never. We knew there was loads of time left.
"We never panicked."