Dublin's Lyndsey Davey believes there is potential for other Ladies footballers to follow in Cora Staunton's footsteps and pursue opportunities in Aussie Rules.
Staunton has penned a professional deal with the Greater Western Sydney Giants ahead of the Women's Aussie Rules League's second season in 2018. Her Mayo teammate Sarah Rowe has also been linked with a move Down Under.
The first season ran from February to March this year, which would allow players to return to Ireland for championship football.
Davey won her second All-Ireland title last month after defeating a Mayo side that featured Staunton and Rowe, and she believes that Staunton's switch could entice other players to follow suit.
Speaking to RTÉ Sport at an AIG Heroes Event in Dublin, Davey said: "I think it's a brilliant opportunity for her and it really will open the gates for other players that wish to go over.
"I suppose it's one of those things, the opportunity presented itself and I think you'd be mad not to grab it with both hands and go for it."
When asked whether she would be tempted by the attractions of playing a professional sport, the forward said she would have to consider her commitments to her job before making any decisions.
"I suppose it's one of those things you'd have to weigh up the pros and cons on. I'm currently working in the Dublin Airport as a firefighter so I'm fairly busy out there at the moment. At the end of the day, that's my career and something I hope to do for a long time.
"If you got the opportunity, I don't know if I would be able to walk away from work and get the time off to go and do something like that. But I suppose it's one of those things that when the time comes, you'd cross that bridge."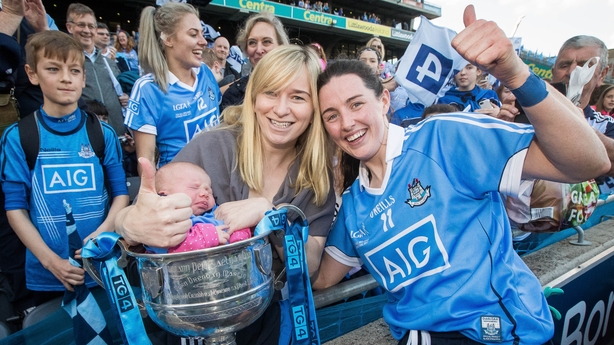 Dublin and Mayo played their All-Ireland final in front of a record-breaking crowd of just over 46,000 spectators last month. It represents a jump of almost 12,000 people compared to the attendance at the 2016 finals, and was the highest attended women's sporting event in the world so far this year.
But while the status of Ladies Gaelic Football seems to be in the ascendancy, women's rugby in Ireland is embroiled in a controversy at the moment.
The IRFU's job advertisement for a 'part-time' coach to replace Tom Tierney on a six-month term has sparked outrage among players and fans.
The situation follows on from the stand-off between the Republic of Ireland women's team and the FAI earlier this year in relation to various issues including pay and conditions.
"I think when we're going from one strength to another with women's sport, and this was a record-breaking year for Ladies Gaelic (football), the likes of the international (teams) are taking a step backwards," says Davey.
"Hopefully they get that issue resolved like the women's soccer did and they can start progressing again. You want to go forwards not backwards."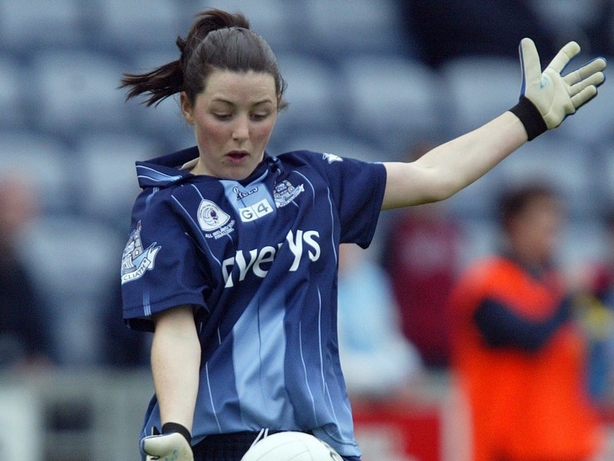 Dublin's triumph in Croke Park brought much relief to the squad, particularly the players who have suffered disappointment at the hands of Cork in the previous three deciders.
They're playing an impressive style of attacking football under manager Mick Bohan and will be looking to defend their crown next year.
Davey made her senior bow as a 15-year-old in 2004 but, more than a decade on, she seems eager to continue playing for the capital.
"I know a lot of the girls are planning on going back. I think you'd be mad to walk away after such a great year and Mick has done fantastic stuff with the team in one year, so it'd be exciting to think what we'd be able to achieve with another year under his belt.
"We're all enjoying it and having fun while we're out there and I think that's the most important thing. As long as my body allows me to keep playing, I get great pride out of playing with Dublin and being able to win All-Irelands is such a fantastic achievement."