Eamonn Fitzmaurice is the right man to lead Kerry football forward, but a poor showing in 2018 could spell the end of his tenure, according to former team-mate Tomás Ó Sé.
The Kerry County Board this week confirmed a two-year extension for Fitzmaurice that will see him remain in his post until 2020.
The Lixnaw native took over Jack O'Connor in 2012 and led the Kingdom to an unexpected All-Ireland title two years later.
Since then however Dublin have dominated the football landscape, with Jim Gavin's blue juggernaut claiming a third successive Sam Maguire this year.
Kerry bowed out at the penultimate stage after a replay defeat to Mayo in a season that failed to ignite.
Aside from a comfortable Munster final win over a sub-standard Cork, it was a stuttering campaign that ended with a below-par performance in Croke Park.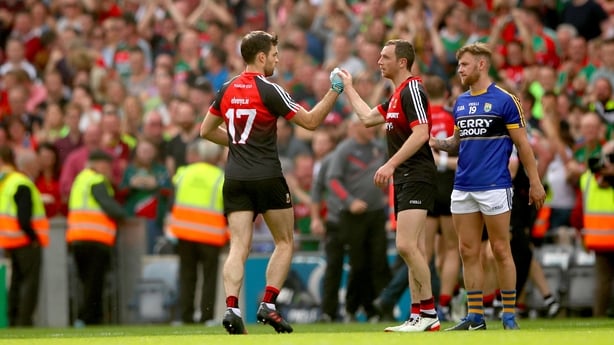 While RTÉ Sport pundit Ó Sé believes it was the right call by the County Board, he contends the length of the extension is a minor issue.
"I think it was a big decision for Eamonn to stay on for another year," he told RTÉ Radio One's Morning Ireland programme.
"The fact that the County Board have added two more won't make much of a difference.
"If Eamonn has a very, very poor year this year coming, I can't see him staying on anyway. I'm not sure the contract means that much."
"I think it's the right decision for Kerry...but in my own eyes, I think we just don't have the players at the moment."
Ó Sé, who soldiered with Fitzmaurice during some of Kerry's most successful days, says that while other players could have been added to the panel in 2017, the best man available remains in the hotseat.
"I think it's the right decision for Kerry. There has been a lot of talk about the Mayo performance and the tactics, but in my own eyes, I think we just don't have the players at the moment.
"We don't have a team to compete at the top table, and possibly for Eamonn, they didn't get it perfect against Mayo and a lot of criticism comes into Kerry because of it.
"I do feel he is the right man to take them forward. He has the trust of the players.
"He has shown us in 2014 that tactically he can get it right."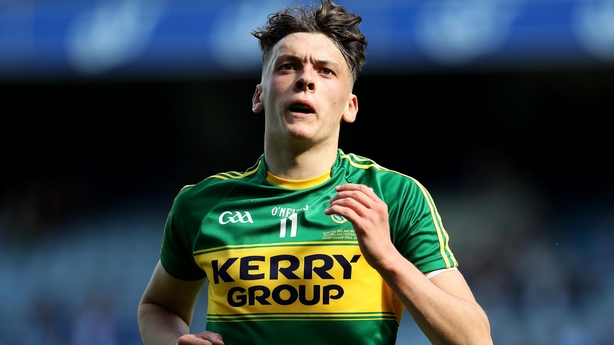 Kerry have reeled off four All-Ireland titles at minor level which has raised expectations, and there is huge focus in particular on teenage sensation David Clifford.
The ace forward has rejected overtures from Australian Rules to concentrate on football, and while Ó Sé warns against flooding the team with youth, he does expect change in the personnel front.
"I do expect to see a lot more of the younger lads coming through and there will be pressure to deliver."