Mickey Cahill hopes to have Cathal Barrett soldiering alongside him once more in the Tipperary full-back line next season.
The pair manned the opposite corners in Tipperary's 2016 All-Ireland final triumph but didn't share the field in the Championship last year.
Cahill missed the early rounds with a hamstring injury while Barrett was dropped from the panel after a breach of discipline following the Munster quarter-final defeat to Cork in May - a decision manager Michael Ryan stuck to for the rest of the campaign.
"You want to see your best players hurling any day you go out and in fairness to Cathal, in the last couple of years, he is probably the best corner-back in the country," Cahill told RTÉ Sport.
"He's a hardy boy and he's well able to hurl. He's the type of lad you want playing on big-match days as well so I'd say he'll get the call but we don't know yet really where he stands.
"I haven't heard anything yet. I suppose that's down to the management to call him in and out but it'd be nice to see Cathal back in."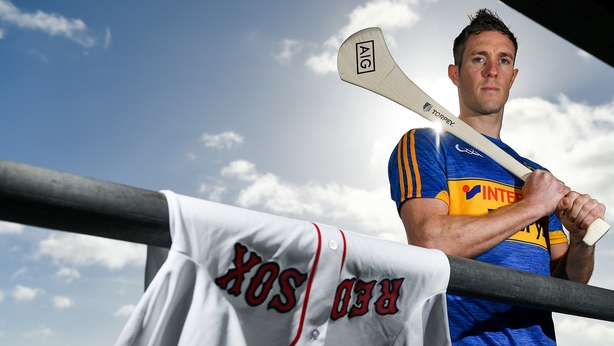 Cahill, who turns 29 in January, has suffered more than his fair share of injuries in recent seasons but confirmed he will be back for more in the blue and gold jersey in 2018.
He regained his starting spot for the epic one-point semi-final defeat to Galway in August, and although he admits that it was satisfying for their previously maligned full-back line to hold the eventual champions goalless, the last-gasp manner of that loss still hurts.
"It's a killer at the time losing by a point and being so close, because we knew we had a fair chance if we got through that match in the All-Ireland against Waterford, but it does focus you for next year.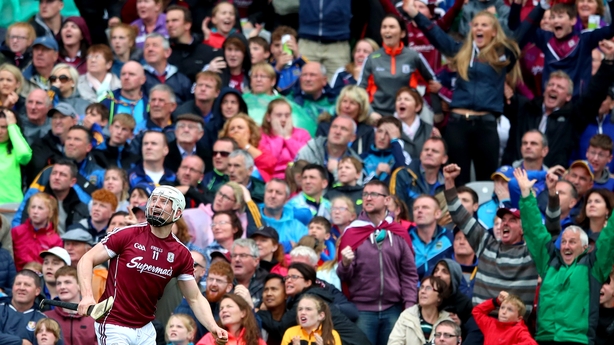 "Galway were the very same the last couple of years, they were on the opposite side of the coin the year before and I'm sure they thought 'look, it's there for us as well'. We're no different just we'll have to start from the start again.
"I had a few injuries earlier in the year and when lads are playing well it's hard to get your place back. It was nice to be put in against Galway and have the opportunity to play but unfortunately we came out on the wrong side.
"As a back-line the big positive for us is that we stood up. There was a lot of talk about the full-back line being a weak link but we saw that as something to drive us on. It was great to be able to answer our critics.
"It was just that lucky score at the end, a fantastic score, that caught us but apart from that we could have easily been in an All-Ireland."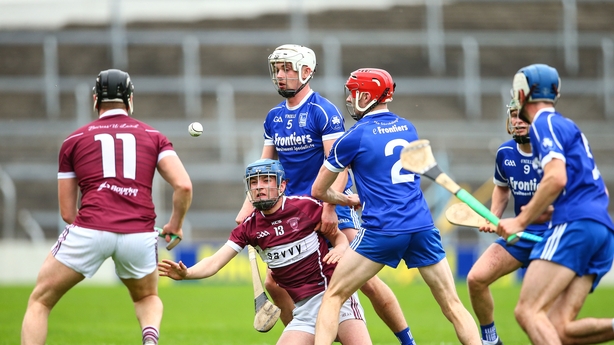 Earlier this month, Cahill claimed a fourth Tipperary SHC title in a row with Thurles Sarsfields. However, the club, which also features the likes of Padraic and Ronan Maher alongside former Tipp star Lar Corbett, have failed to make an impact outside of the county boundary over the last three years.
That corresponds with a strangely patchy record at elite club level for such a proud hurling county. Toomevara were the last Tipperary team to contest an All-Ireland final, in 1994, and Cahill hadn't even been born when Borrisoleigh lifted the cup in 1987.
This time out, Sars will face the winners of the Waterford final between Ballygunner and De La Salle at the Munster quarter-final stage.
"I don't know if you'd put it down to being unlucky or underachieving," he reflects. "Toomevara won Tipperary for years and it eluded them as well. You would have thought they'd surely get there.
"We're on a similar path at the moment and we hope to get there eventually. But getting through Munster is really tough. You're facing the best teams in the country, the likes of Na Piarsaigh, Ballygunner and De La Salle in Waterford and you have to beat them first before you even think about an All-Ireland.
"We have underachieved for what we've won in Tipperary and we're aware of that.
"But you can't take your eye off the ball and be looking ahead to Munster finals, if we get through the next day we'll have two tough games to even get there."