RTÉ hurling pundit Michael Duignan says he is "excited" by the new hurling championship format which was voted in at GAA Congress on Saturday afternoon.
The new format - which has been introduced for a trial period of three years - transforms the Munster and Leinster provincial championships into five-team round robin competitions, from which the top two progress to the provincial final.
For full breakdown head here.
Every team will be guaranteed a minimum of four championship matches, two of which will at home and two of which will be away.
The changes provoked plenty of resistance from the Congress floor, with the Waterford chairman Paddy Joe Ryan saying before the vote that passing the measure would represent the "worst decision in the history of the GAA."
Ultimately, the re-structured format squeezed over the line with 62% of the vote, which was 2% more than was required to force the change.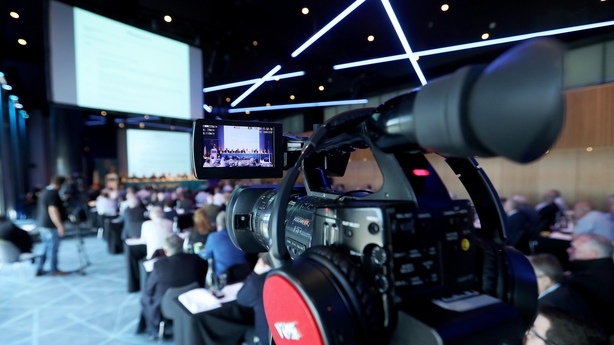 Speaking on Saturday Sport on RTÉ Radio 1, Duignan says he would love to have played under this format and argued it was important for it to be introduced this year with the Super 8 arriving in football.
"I'm excited about it. I'd love to be part of this as a player, where you're playing big championship matches at home in front of your own supporters with two home matches and two away matches.
"When you're playing and training as much as you are as county player, you want matches.
"If we didn't have this.new system, the Super 8 football would have taken over. It would have left massive gaps in the hurling summer. Now, we have a lot of high profile matches. It's good."
Despite Aoghán Ó Fearghail's assurances that the new system will be fitted into a more condensed calendars, CPA (Club Player's Association) chairman Michael Briody said he was still "fearful that the club game will be suffocated more."
Duignan is concerned about the level of inactivity in the club scene but argues that this issue should be separated from the new hurling championship structure adopted today.
"I think most county boards at this stage are running medium sized businesses. And I don't think the people running them are equipped, with the best will in the world.
"They're all very dedicated. But they're dealing with massive budgets, with managers, with financial difficulties. And I think a lot of the time, the matches get pushed down the list. It's just a case of 'get them played whenever.'
"I think the GAA need to get on the road and get down to the county boards, almost like a receivership situation and ask, 'what difficulties have ye, what problems have ye, where can we help?' And they can deal with it in a professional way."