GAA President Aoghán Ó Fearghail has lauded what he called a 'clear and decisive' day of change in hurling at Croke Park.
The Association held a Special Congress which saw a raft of proposals passed - with major change set to be made to the structure of the Senior Hurling Championship.
"There's been a lot of discussion and talk over a long period of years but this has been an action congress and decisions have been taken and I'm very happy that it is clear and decisive," said Ó Fearghail.
GAA Director General Paraic Duffy added: "We've taken a bold, brave decision in football and we've now taken a similar decision in hurling."
Earlier this year major changes were introduced to the big ball game, with the All-Ireland quarter-finals replaced by two four-team round robin groups dubbed the Super 8.
This weekend it was hurling's turn.
The majority of changes were made on a three-year experimental basis to run between 2018 and 2020.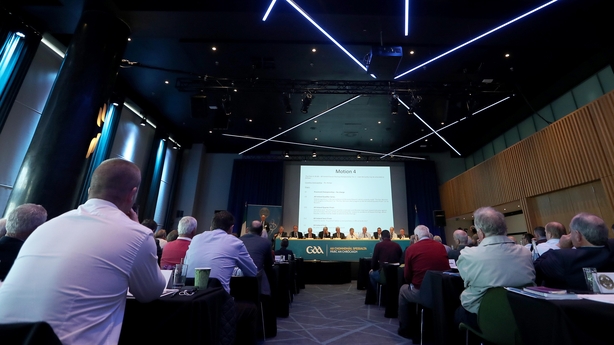 Munster and Leinster will be limited to five teams apiece, with both provinces played off as a round robin group. Each team will play the rest, giving them four games - two at home and two away.
The top two teams in each group will progress to the provincial final with the winner of that going straight to the All-Ireland semi-finals and the losers going to the quarter-finals.
The third place team in each province will play one of the top two teams from the newly created tier two competition - possibly to be called the Joe McDonagh Cup - in a preliminary quarter-final with the two winners going forward to the quarter-finals.
If the team that wins the tier two competition is from Leinster they will be promoted straight to the provincial championship the following season with the bottom team dropping down. If Kerry top the round robin, they will have to play-off against the bottom team in Munster to earn promotion.
An amendment was proposed to this to allow straight promotion and relegation between teams in Munster, but this was rejected by the majority of the 153 delegates voting at Croke Park.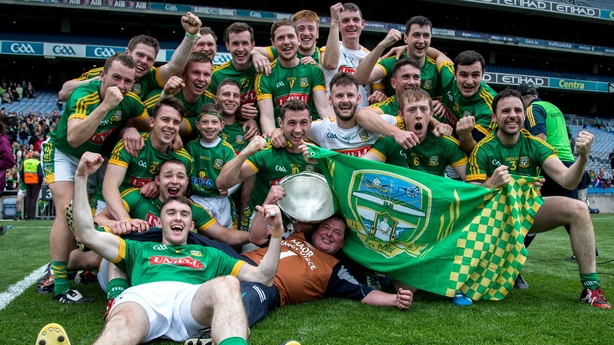 There are now five tiers in hurling - Liam MacCarthy Cup, the as-yet unnamed tier two, Christy Ring Cup, Nicky Rackard Cup and the Lory Meagher Cup.
The 2018 Leinster Championship will feature Galway, Kilkenny, Wexford, Dublin and Offaly.
Munster will be made up of Cork, Waterford, Tipperary, Clare and Limerick while Antrim, Carlow, Kerry, Laois, Meath and Westmeath will form tier two.
One potential stumbling block is Walsh Park in Waterford, which isn't currently fit to host home games in the Championship and will require major renovation before this can happen.
There is a chance that the beaten All-Ireland champions will have to concede home advantage in 2018 or else play their home games at a neutral venue such as Kilkenny's Nowlan Park.
The GAA argue that despite introducing extra inter-county games that the changes made on Saturday are good for club players.
Duffy and Farrell both said that the Championship runs from the second weekend in May to mid-August, leaving far more weekends free for club competitions.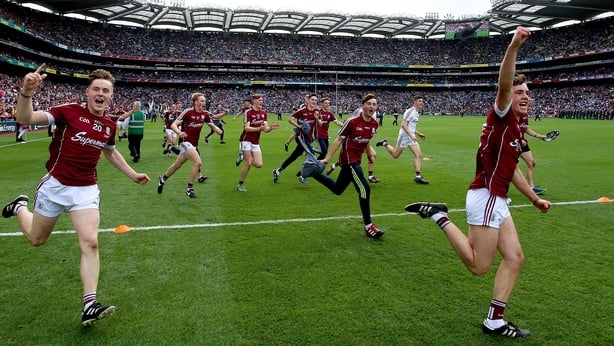 This was a hugely positive day for Galway hurling. Not alone have they now got home games in the Leinster Championship, they were also granted major concessions at underage.
The Tribesmen will now play in a revamped Leinster Under-21 Championship, with a number of Ulster teams also invited. Initially this is likely to only be Antrim, though Leinster and Ulster councils will decide on this.
All-Ireland Under-21 semi-finals will continue - the Munster champions will play the beaten Leinster semi-finalists and vice versa.
In the All-Ireland minor championship, Antrim, and possibly a number of other Ulster counties, will take part in the Leinster competition.
The Munster and Leinster champions will go straight into the All-Ireland semi-finals with the losers entering a three-team round robin group with Galway. The top two teams in that pool will earn an All-Ireland semi-final spot.
This means Galway will have a second chance at minor level for the first time while a limited backdoor has been opened at Under-21.
There were an number of other big changes made that don't only affect hurling.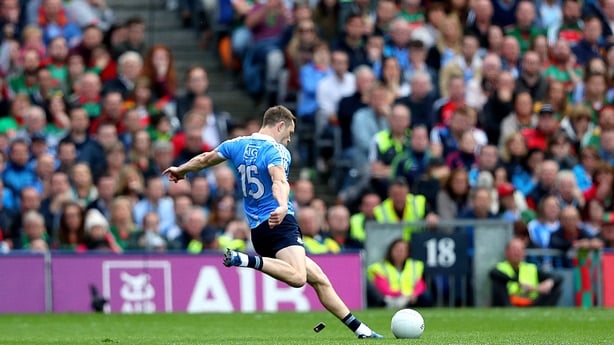 In All-Ireland qualifier games, knock-out League matches and provincial club championship matches, games that finish level after two ten-minute periods of extra-time will go to an additional two five-minute periods.
If there's no winner then, a free-taking competition will be used to find the winner. In provincial final replays that end level after extra-time, two more five-minute periods will be played in an attempt to decide the game on the day.
The GAA, via Jarlath Burns' Standing Committee on Playing Rules, banned kick-outs in Gaelic football that don't travel outside the 20-metre line.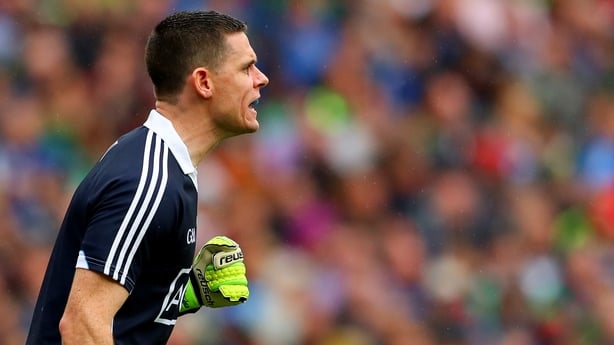 This means that goalkeepers can't go short into the corners now and a breach of this rule will result in a throw-up on the 20-metre line.
Understandably, this meet with fierce opposition from several counties - including Dublin, whose goalkeeper Stephen Cluxton almost single-handedly popularised the short kick-out.
Before the vote, Dublin delegate Mick Seavers warned: "We are punishing the team that wants to innovate and rewarding the teams who want to play negatively. This rewards the people that can't play ball properly."