Despite the disappointment of not qualifying for the final, Galway's Sarah Dervan and Aisling Maher of Dublin accept that Cork and Kilkenny deserve their places in the camogie showpiece.
Maher is not expecting a high-scoring affair, given the defensive structure of both sides, and both players agree that the performance of Kilkenny's Anne Dalton will have a huge bearing on how the game will unfold.
The pair also highlight the importance of Cork defender Gemma O'Connor, who is ruled out due to a knee injury she sustained in the semi-final win over Galway. Dervan worries for Cork's chances without O'Connor, and expects Kilkenny to retain their title in her absence.
But while Cork's key defender is out, Dalton is free to play, and has been delivering player-of-the-match displays as a sweeper this season.
Maher, who scored six points in her side's defeat to Kilkenny in the semi-final, offers an insight into how Dalton's role operates within Kilkenny's game plan.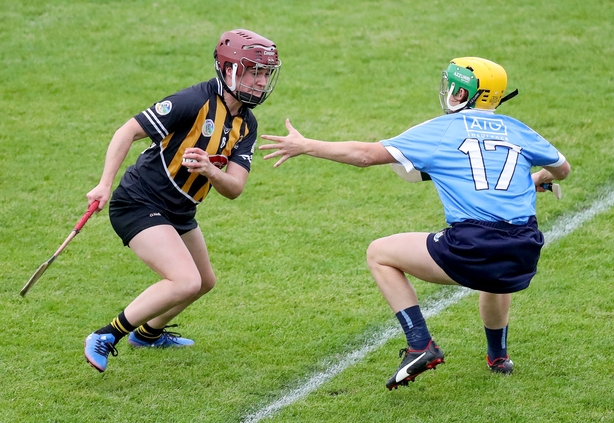 "The Kilkenny half-forwards sit quite far back towards midfield for a lot of puck-outs," she says, "allowing their midfielders to drop back and that allows Anne Dalton at number six to sit back nearly more towards the full-back line.
"So, you can't be giving up aimless ball into the forward line.
"You have to use the wings or avoid her, or give direct ball down to the corners because if you don't what you're allowing Kilkenny to do is, any ball she's picking up she has all the time in the world to give an inch-perfect pass into the forward line."
Of the two losing semi-finalists, Galway came closest to edging their way into today's final. They suffered a three-point defeat to Cork at the penultimate stage, after rallying back from eight points down.
But despite Cork failing to score for over 20 minutes in the second half, their composure enabled them to get over the line. Dervan says that although they managed to contain Cork, Paudie Murray's side refused to be beaten that day.
"They didn't score for 23 minutes and they still managed to hold on," she said. 
"Cork are a great team and their experienced showed, they packed the defence and they made it impossible for us to break through it in the second half.
"They seem to be on a mission. When they their eight-point lead, they just sat back and defended then.
"They thought they had enough done and I suppose with Gemma going off, it gave us a bit of a license to think that we could do it, but we just couldn't.
"I know by talking to a few of them that they're going all out to win it this year. They are a great team and they have a lot of experienced players. That kind of shone through in the first half when they stood and were counted."
Since winning the All-Ireland last year, Kilkenny have added National League and Leinster titles to their trophy haul, meaning they are pursuing a fourth consecutive national title this afternoon.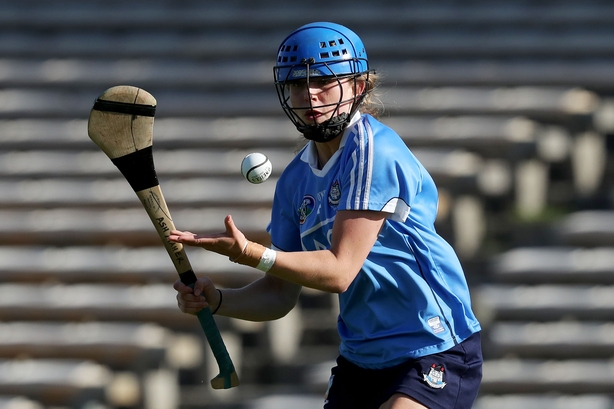 Maher says that winning momentum could be vital asset for Kilkenny when taking on their old foes on Sunday.
"I think it will because this is the first year where they are going into an All-Ireland final as champions," she added.  "They won the league and the Leinster championship this year so they're going for a clean sweep.
"Championship is different, you can't compare it to the league. Kilkenny will be going in probably slightly edging as favourites, which will be different for them. In previous years, Cork would have definitely been going in as favourites, so it's a slight shift for them."
Sarah Dervan verdict: "It is a shame, for the game's sake, that Gemma O'Connor is not fit. Without Gemma, I would have to go Kilkenny."
Aisling Maher verdict: "I think it'll be a close game, I don't see it as being a very high-scoring game. I think both teams set-up quite defensively so would imagine a low-scoring game.
"I think that with the momentum going with Kilkenny, it's hard to see past them."