Waterford's insistence on using a sweeper backfired in their All-Ireland final defeat to Galway, according to Davy Fitzgerald.
Derek McGrath's tactic of playing with an extra defender came under scrutiny from a number of commentators throughout the season.
Nonetheless it had been good enough to lead the Déise to their first decider in nine years.
But All-Ireland-winning player and manager Fitzgerald, himself a major proponent of the defensive system with Wexford, reckoned that it played into Galway's hands in the 0-26 to 2-17 victory.
"I actually think Galway benefited from it today," said Fitzgerald, who led Waterford from 2008 to 2011.
"I think they needed an extra defender back, I think their full-back line today looked in trouble at times.
"They looked dodgy and I thought it paid to have Aidan Harte sitting right in front of them," he told RTÉ Sport.
While talisman Joe Canning (0-09) and skipper David Burke (0-04) top-scored, Fitzgerald heralded half-back Gearóid McInerney as "my man of the match".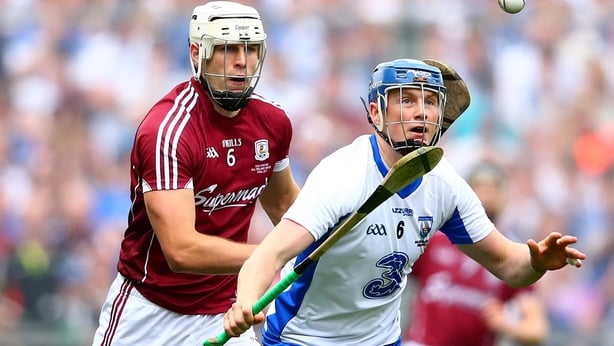 He said: "I loved Gearóid McInerney. He didn't give Austin Gleeson a smell of the ball today.
"Austin Gleeson wasn't at the game, McInerney broke him down; all day I thought he was phenomenal.
"I just love looking at a player like that who doesn't get the recognition for the job he did out there today."
There was also praise for the tactical manoeuvres of Micheál Donoghue, who made his switches at the right times, according to the Wexford boss.
"I thought Jason Flynn (0-02) made an unbelievable difference when he came on.
"Niall Burke (0-02) actually won primary possession… he caught an unbelievable ball to get a score.
"With 60 minutes gone it was level or a point in it. The subs made a massive contribution.
"You also have to say from a Waterford point of view, Brian O'Halloran (0-01) played well when he came on, Tommy Ryan (0-01) did well. It just shows you the importance of [good substitutes].
"Well done to Galway, it's been a long time coming and they more than deserved it."