Kerry boss Eamonn Fitzmaurice couldn't hide his disappointment in defeat, but he deflected criticism of his team and their tactical set-up by praising Mayo.
The Kingdom used Paul Murphy as a sweeper in an attempt to shore up a leaky defence that conceded two goals in the drawn game, but they let in two more in the 2-16 to 0-17 All-Ireland semi-final replay loss on Saturday.
"Disappointed; we're all gutted. I don't know what else to say," he said. "Mayo were better, hungrier, and performed better than us. They've been outstanding over two games - we didn't need the last two days to confirm that they are a serious outfit.
"They've been so close since 2012 and we knew we'd have to be on top of our game to win. We weren't so it's no surprise that they beat us. They're a great bunch with serious resilience and fine footballers too."
Fitzmaurice also made three tactical changes before the game, Jonathan Lyne, Jack Barry and debutant Tom Sullivan coming in for Mark Griffin Anthony Maher and James O'Donoghue.
He made two switches at the break, Darran O'Sullivan and former Footballer of the Year O'Donoghue coming in, but he got little payback on a bad day at the office for the Kingdom.
"You'd have to give big credit to Mayo on that - they were operating at a different level," said Fitzmaurice.
"They won all their own kick-outs, put us under pressure on ours, particularly in the first half, so they had a lot of possession and that meant we were playing catch-up.
"I'm sure people are wondering what the hell we were trying to do, but every day some parts of your plan malfunctions. When you win it's all fine - it's only when you lose that people ask questions."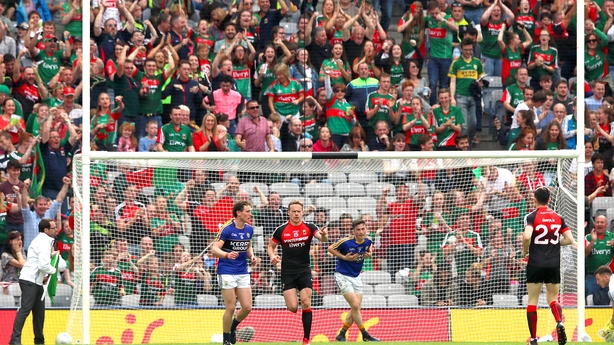 Mayo manager Stephen Rochford says the preparation for the All-Ireland final will start on Sunday.
Rochford and his players will enjoy the celebrations on Saturday night, take in Sunday's semi-final between Dublin and Tyrone and then start plotting another assault on Sam Maguire.
Mayo are in their fourth All-Ireland final in six seasons, losing last year after a replay to Dublin, as they look to end a drought that leads back to 1951.
"There are always lessons to learn when you win and, obviously, when you lose," said Rochford, referring to last year's heartache against the Dubs.
"I think we're physically in good shape. We need to look back at the tape and see where we can get better, where we can improve against Dublin or Tyrone - two teams that will pose us different problems.
"They are two teams that will look to stop us, cause us different problems and that's something we will concern ourselves with tomorrow evening."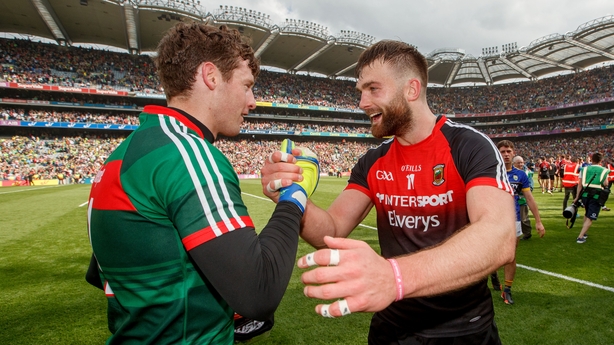 Rochford took a fair amount of stick for the tactical decisions he made during the drawn game, including sending Aidan O'Shea to full-back to mark Kieran Donaghy.
But his calls were vindicated the five-point win at GAA Headquarters. He took great satisfaction in victory, though says it wasn't about settling scores with people who doubted him.
"We did well enough to win an All-Ireland semi-final." he explained. "We knew Kerry would come at us and come at us really hard. We knew we'd have to match them and be better. It was really important that Kerry didn't get their fast start that they got in previous Championship games.
"Once we had done that, it allowed us to take control of the game."
Speaking about O'Shea's second duel with Donaghy inside a week, he remarked: "Look, Aidan had a fine game, no doubt about that. I thought he played well the last day too - he sacrificed himself for the team."