Mayo manager Stephen Rochford sees a glint in his players' eyes as they once again find themselves in the final four of the All-Ireland Football Championship.
The Green and Red take on Kerry on Sunday in the semi-final, having recovered from a provincial defeat to Galway and some questionable displays in the qualifiers.
A draw with Connacht champions Roscommon in the quarter-finals added more doubt to Mayo's chances but a demolition job against the provincial champions has once again risen spirits within the county.
In preparing for the Kingdom, Rochford has seen a familiar trait in training.
"The glint is in the eye in regards the opportunity that lies ahead," he told RTÉ Sport. "I've no doubt it's going to be a ding-dong game. That's what Kerry brings out in teams.
"It has been a struggle over the last 20 years to beat them. It doesn't come easy and that's why they've been top of the pile and still remain there.
"I know the glint is definitely there for determination and we'll certainly be giving our all on Sunday.
"The challenge through the qualifiers was just to get through. It's a little bit of a cliché but that's what it is. We would have been very disappointed with the draw with Roscommon but the sight of coming into Drumcondra and the sight of Croke Park certainly whets this group's appetite.
"There isn't an element of fatigue in us and the two-week break between the replay and this game will certainly be a benefit to us."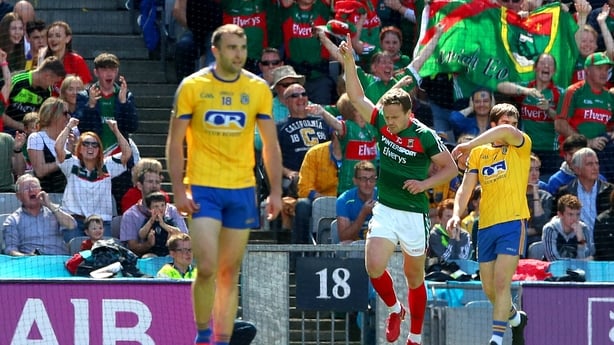 In the rematch with the Rossies, Mayo appeared a completely different side to the one that struggled to see off Cork and Derry in the backdoor route. But the manager has played down talk of significant alteration in their tactics.
"I won't do the analysts job for them but we didn't really change much," said Rochford.
"It's well-documented that we probably squeezed a little bit more on the kick-out but there really isn't a major change from one game to the next.
"It's just a case of being more consistent and doing those right things more often.
"People's focus may be on the margin of victory but certainly for us it was more the performance and getting that first performance this year that was more in line with a 70-minute performance.
"We felt in some of the games we had been playing well but only in short bursts. The satisfying thing was it was a 70-minute performance."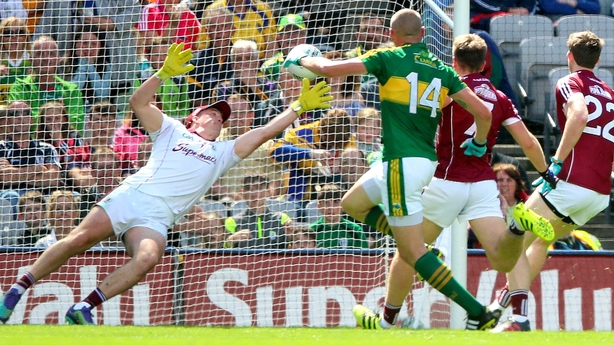 Much is made of Kerry's riches in attack and the difficulty in which Mayo have had with Kieran Donaghy in the past. It's something which Rochford is all too aware of as he plots what would be something of a shock on Sunday.
However, it's isn't just Donaghy in their sights.
"Kieran has been a thorn in Mayo's side going all the way back to the noughties," said Rochford.
"He's only one player within a very, very good attack. We won't look to overly focus on one because then James O'Donoghue, Paul Geaney or Johnny Buckley will very much come to the fore.
"We're going to have to have a performance out of our own starting XV that is going to have to be top drawer and the guys that come off the bench are going to have to deliver their best performance of the year because Kerry have talent everywhere.
"The obvious thing is the Kerry full-forward line is very much the line of attack. It gets a lot of the headlines. But we're talking about a county that is the home of Gaelic football in many ways.
"They have quality from full-back line all the way to the full-forward line. There's no doubt it's going to be a massive challenge for us and the biggest challenge we've had this year but it's one we're certainly looking forward to."
Live coverage of Kerry v Mayo in the All-Ireland SFC semi-final on The Sunday Game, RTÉ Two from 2.45pm.
Live radio commentary on that game plus updates on Kerry v Cavan in the MFC semi-final on Sunday Sport, RTÉ Radio 1 from 2.00pm.
Live blog on the day's football action on RTE Sport Online and the News Now App from 1pm.