Waterford's failure to overturn Tadhg de Búrca's red card could be a fatal blow for the Déise, but it is a victory for the GAA disciplinary system.
The longer the case dragged out, the more likely I thought it was that the appeal would be successful, but the Disputes Resolution Authority (DRA) has stood firm and that will seriously dent Waterford's chances of victory over Cork on Sunday.
His loss cannot be overstated. We've seen how effective De Búrca has been over the past three seasons. He is the perfect sweeper with exceptional positional sense and distribution to match.
He's the best at it in the game at present and has mastered the role under Derek McGrath.
He's the reason Waterford have been as successful as they have been. It may be a defensive system, but they are one of the few teams that prosper at it and can grind out games.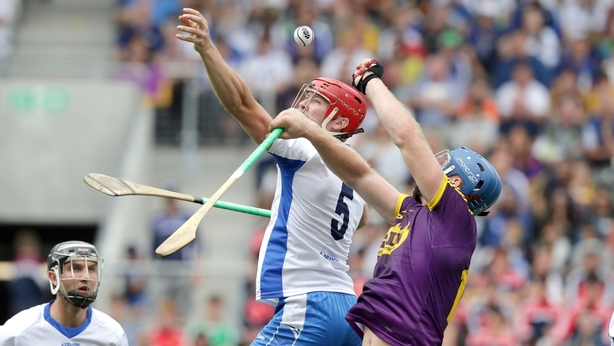 I don't think Cork will have altered their approach in the lead-up in light of De Búrca's on-going case. They would be foolish to train with the mindset that he was missing because they will still come up against the sweeper system.
Darragh Fives is likely to fill in and while he is more than capable of playing the role, he is unlikely to be as effective.
His positional sense isn't at the same level and Fives has a tendency to drift up the field which Tadhg doesn't do.
The incident has been the main talking point and understandably so. I was involved in an incident against Tipperary a number of years ago where my faceguard was grabbed and the helmet was pulled off, but at the time, there wasn't huge sanctions for it.
I believe the correct decision has been reached and whether you agree with the rule or not, it should at least be respected.
The bottom line is that if the rule is there, it has to be applied.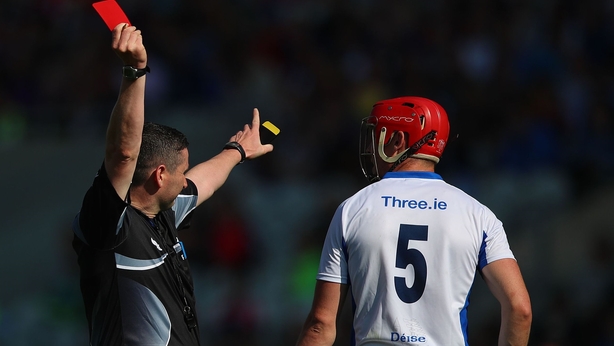 I saw the incident at Páirc Uí Chaoimh and I fully thought it was a red card. Tellingly, there was no reaction from Tadhg when he received his marching orders. There was no arguing with the referee because I think he knew he was wrong as soon as the incident happened.
It was heat-of-the-moment stuff.
The problem with overturning the appeal would have been that it would leave the door open for other players going forward that loopholes can be found within the rule book.
If that's the case, why do we even have rules?
Back to matters on the pitch, and the meeting of the Munster rivals is an intriguing one.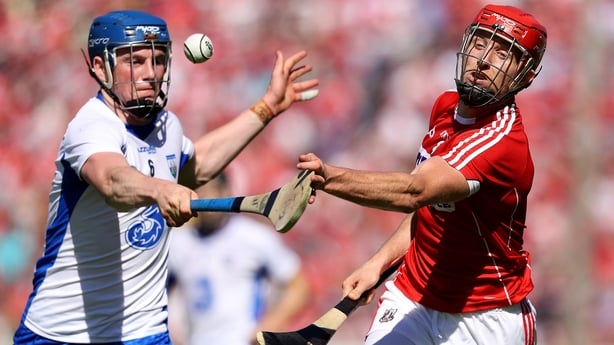 Pre-match build-up often focuses on the individual match-ups, but there is so much switching and changing, I think the days of picking up a man and sticking with him are gone.
We tried it a couple of years with Kilkenny, where we went man-on-man with Tipperary, but it actually went against us. You were running around after players, playing in a position that you weren't comfortable in.
I think both sides will play in their positions, and both teams have their strengths and weaknesses.
Cork
The biggest asset the Rebels have is their forward line. They are young and pacy and there is always great movement off the ball.
All of the forwards are able to take their own scores. The form of Conor Lehane and Alan Cadogan in particular is a huge plus for Kieran Kingston.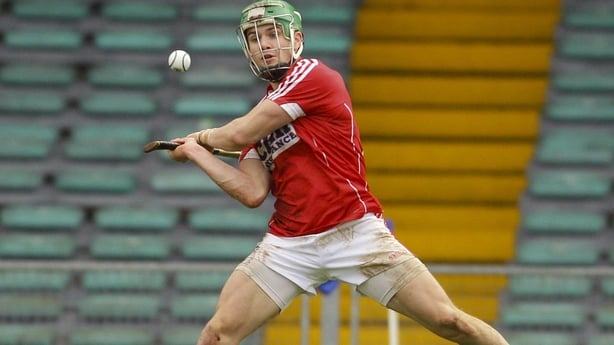 Patrick Horgan is back on song too after resuming free-taking duties from Lehane. That shows his confidence levels are high again after a bit of a dip.
How Cork handle Austin Gleeson will be fascinating. He is likely to line up at centre-forward, but wherever he goes, I think his zonal opponent needs to pick him up, rather than a designated man-marker.
Where I see problems for Cork is in the full-back line.
I think it is there to be got at if there is enough ball fed into the full-forward line. Whether Waterford can exploit that is another thing, but it is certainly an area I would expect Derek McGrath and his management team to target.
Waterford
The middle third is where Waterford can exert huge pressure on the Rebels. Jamie Barron, Pauric Mahony and Austin Gleeson are key figures in that area of the pitch.
If Cork can get a handle on them, they will go a long ways towards winning the game, but if Waterford get a stranglehold in the engine room, it will a) cut out the supply to the Cork forwards and b) Waterford have more players that can score from 70, 80, 90 yards out.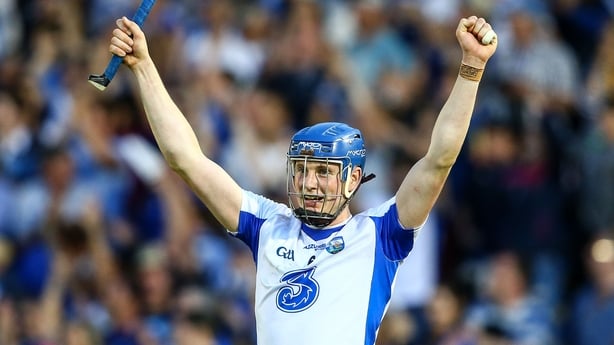 If it turns into a shoot-out from out the field, I see Waterford holding the upper-hand.
Kevin Moran is in the form of his career and 'Brick' Walsh was outstanding against Wexford, so there are leaders scattered among the youthful side.
I'm still of the opinion that Waterford's main weakness is their system sweeper and two-man full-forward line. While I believe they utilise it better than anyone else, I still can't see any team lifting Liam MacCarthy with such a defensive outlook.
They are not scoring enough this year. Yes they have beaten Kilkenny and Wexford, but by implementing the sweeper, they are taking a lot of scoring prowess out of the forward line.
I think it will ultimately scupper their All-Ireland ambitions.
The verdict
The Cork forwards have that bit of an edge about them that they will get goals on Sunday. That's something that has been sorely lacking for the Déise.
That added firepower could be winning of the game. The Rebels have been building over the last few years and they have been very, very impressive.
They have had a tough route to the semi-final, emerging victorious in three savage games.
The loss of De Búrca is a significant blow, but even if he was available for selection, I would be backing Kingston's men to set-up a final date with Galway.
Without their key man in defence, I can see Cork winning with a bit to spare.
Live coverage of Cork v Waterford in the All-Ireland SHC semi-final on the Sunday Game, RTÉ One from 2.15pm.
Live radio commentary on that game plus updates on Cork v Dublin in the MHC semi-final on Sunday Sport, RTÉ Radio 1 from 2.00pm.
Live blog on the day's hurling action on RTE Sport Online and the News Now App from 1pm.