Whatever he did in this great hurling career, Tony Keady was always going to be remembered for the 'affair' that bore his name.
This icon, larger-than-life figure, gentleman and devoted husband and father will be recalled as such, though mention of his name will always bring to mind the Tony Keady Affair - even for those who are too young to remember it or who can't recall how it played out.
This was the GAA at its officious, nitpicking and unbending worst and robbed one of its great players his shot at history. For younger fans, this is Diarmuid Connolly's current 12-week suspension and the coverage and rancour it provoked times a thousand.
Having lost the All-Ireland finals of 1985 and '86, Galway recorded back-to-back Liam MacCarthy Cup wins in the following two years.
They were the dominant force at the time, in 1989 they were going for three in-a-row and Keady, who died at just 53-years-old on Wednesday, was their rock at centre-back. This was a player of style and substance and manager Cyril Farrell built a brilliant defence around him.
Having won the 1988/'89 National League (back then it was split before and after Christmas) Galway had three months off before they entered the All-Ireland championship at the semi-final stage.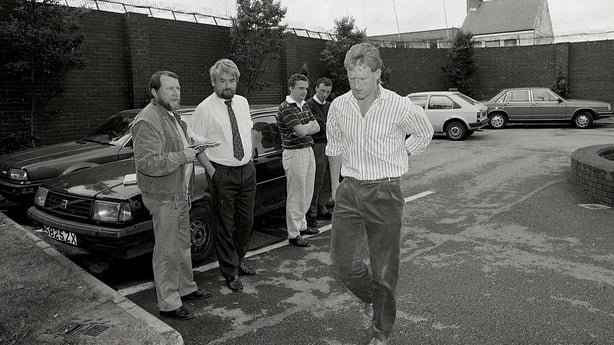 As reigning Hurler of the Year, Keady was part of the All Star team that travelled to New York in May 1989 and he liked it so much he decided that he was going to stay for a while.
"I had a brother, Bernard, over there and I was thinking of staying over there at the time. Only the bit of success was coming I probably would have gone a bit earlier," said Keady, in an interview with Newstalk in 2015.
"I stayed over. I didn't think there'd be any major complications, as far as I knew I was going to come back and play but little did I know it was going to turn out the way it did."
Back then it was routine for star inter-county players to travel back and forth from Ireland to the east coast of the States to play big club games. Money often changed hands and as the GAA in the Big Apple wasn't formally recognised by Croke Park at the time, a blind eye was turned.
Keady, then a 25-year-old with the game in the palm of his hand, was persuaded to line out under his brother's name for the Laois side, and though they were called Laois they were backboned by Galway men, against Tipperary. At home Tipp were the Tribesmen's main rivals for Liam MacCarthy having lost the '88 final, their first in 17 years, by four points.
"We were pucking about and they were announcing the team," he recalled.
"A ball went out over to the wire and as I was going over to the wire it just hit off number six 'Bernard Keady'. Someone said to me at the wire 'howaya, Tony. That's not you, is it?'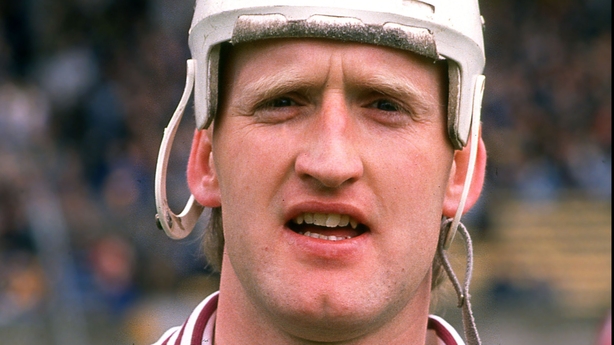 "It went out of proportion because we won that game by 15 or 16 points and if four or five of us didn't play we still would have won it. I just thought all along that it would all just settle down.
"You go through all these meetings and thinking that it would all work out and I'd be able to hurl. I remember Cyril saying I'd get off. A lot of people didn't know about the GAA or hurling at the time and they were suspending me."
Someone on the Tipp side objected to his presence and Keady was suspended for two games in New York. But then someone got wind of this news back home and Croke Park's Games Administration Committee swung into action. Keady got 12 months.
It still isn't clear why the Killimordaly man was the one - and only - they decided to make an example of. Tipp's Paul Delaney did the exact same thing and played in the contentious All-Ireland semi-final in 1989.
Galway moved heaven and earth in order to try to have their star player's name cleared. Farrell threatened to pull his team out of the semi-final against Tipp, prompting Croke Park to call an emergency meeting of their powerful Management Committee.
Tipperary's delegate voted to allow Keady play against his own county, but the four non-hurling counties in Connacht, much to Galway's lingering disgust, gave the appeal the thumbs down and Keady lost the vote 20-18.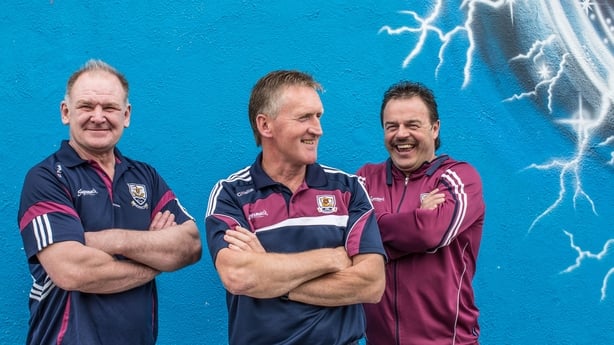 The 12-month ban stood and he would have to sit out the semi-final, a highly-anticipated rematch of the previous year's All-Ireland.
In the end the bad feeling spilled out onto the pitch in a fractious match that saw Galway duo Sylvie Linnane and Michael 'Hopper' McGrath get the line. Tipperary came out on top and went on to win the All-Ireland.
"They probably wanted to make a stance around that time and with us going for a three in-a-row there was going to be hype so they might have said that they'd make a scapegoat of this fellah," said Keady.
"I don't really know, to be honest, why they did it and why they didn't see sense."
Keady carried no bitterness about losing that match, in fact he graciously said his stand-in Sean Treacy put on a better display than he could have managed in the number six jersey, but it was clear that he never really got over the mean-spirited actions witnessed in GAA committee rooms at the time.