When I heard last week that Diarmuid Connolly was going to accept a 12-week ban for laying a hand on linesman Ciaran Branagan, I have to admit that I was surprised.
The culture in the GAA has sunk so low that someone taking their punishment is unusual and I hadn't been expecting to take his medicine.
As it turns out, those reports were wrong and Connolly has challenged that ban, which was upheld by the Central Hearings Committee on Tuesday night. We can expect him to run through the various bodies in the coming weeks, possibly going all the way to the Disputes Resolution Authority (DRA).
There is a culture now that, no matter what a player does to get a suspension, they challenge it in the hope of getting off so that they can play the next game.
I spoke here last week about a lack of respect for referees in our games and when a player refuses to take their punishment it feeds into this, making it harder and harder to be a referee, whose authority is consistently being eroded.
I have heard people saying that there should be fewer avenues of appeal within the GAA, but I have no problems with the structures as they are because if a player is sent off in error they deserve the right to be heard and have their suspension overturned.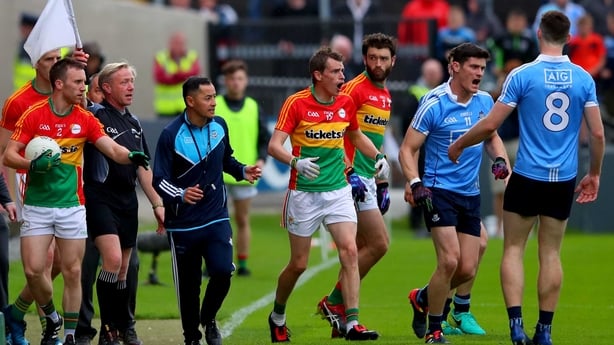 What I want to see is a rulebook that is fair for players, referees and for officials - it has to be simplified and the loopholes that consistently seem to be exploited have to be closed off.
We have the DRA with their sharp legal minds and these people should be brought in to look at the rulebook to tighten the whole thing up.
The rulebook is a mess, I think we all have to accept that, and we're a along way away from the day that it's in order. So before then I'd like to see the GAA bringing in county boards and county managers for a chat behind closed doors.
Talk about concussion! If it happened now I'd like to think I'd have been whipped straight off.
They have to try to draw a line in the sand and say to those people that 'we can't just appeal everything, it's time for people to take their punishment'. Maybe they won't listen, but it should be tried because the culture has to change and we have to start somewhere.
We hear people giving out that players from higher profile counties tend to be disproportionally punished using video evidence and I can understand why a lack of consistency can drive someone mad.
Had the Connolly incident happened in a Division 4 League game with no cameras around nothing would have been done. But that doesn't make it right that he appeals the decision. If you do something wrong you have to accept the consequences.
I'd say there are a fair few people shouting at their screens right now saying that it was Tyrone that kick-started this culture of appealing for the sake of it, just on the off-chance that you might get a player off. And those people are probably right.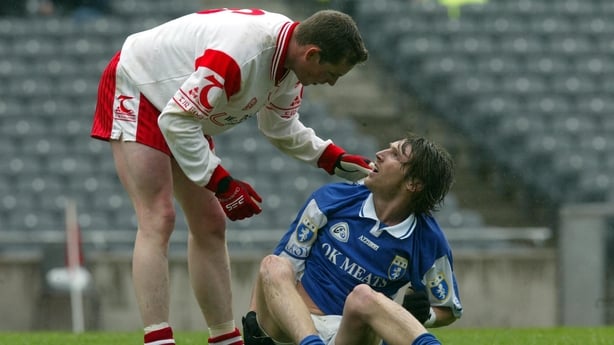 In 2003 Gavin Devlin was banned for 12 weeks for standing on Laois' Colm Parkinson in the League final that year.
We played Derry in the first game of the Ulster Championship not long after and Gavin got on the bus about a mile from the ground because he had been off having a hearing. It wasn't the best preparation for him or the team because none of us knew who was going to be playing.
Something similar happened with Ryan McMenamin in 2005 after that replayed Ulster final with Armagh. Stephen O'Neill and Peter Canavan were sent off for us and banned, but rightly had their suspensions overturned.
Armagh's Paul McGrane got a ban for knocking me out cold. I don't remember the incident and I don't remember a thing about the ten minutes after it happened. Talk about concussion! If it happened now I'd like to think I'd have been whipped straight off.
But the big story was Ricey, who was yellow-carded for dropping the knees of John McEntee, later having that bumped up to a red and a four-week ban. Tyrone got lawyer Fergal Logan involved and the ban was overturned by the DRA.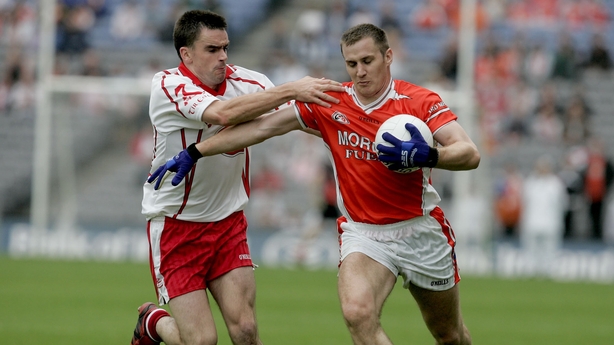 Again, it wasn't ideal preparation as we were heading off to play a qualifier game and we had no idea whether Ricey would be playing or not. It's not good for the player either because their focus is on their case and we've seen it in the past, with the likes of Lee Keegan and Connolly, if they get off they end up not playing well because their minds are elsewhere.
Genuinely, I don't know who was driving Ricey's case, but I would imagine it was team management. It's not something you speak about amongst players because you're just getting on with it and concentrating on your own game.
Time for these appeals to end when players are clearly guilty...and yes I thought the same when I was a teammate. Culture change needed

— Philip Jordan (@PhilipJordan7) 12 June 2017
I know I didn't say anything at the time and I was delighted when he came back, but I know I was thinking at the time: 'Ricey, would you catch yourself on and just take your medicine'.
Once other counties saw we were getting away with it they all joined in - Armagh, Dublin, Kerry, Mayo and the rest - and then it becomes part of the culture.
It's a sad reflection on the GAA and it has a knock-on affect. What does it say about our attitude to discipline if you get sent off, but don't have to serve any time?
The Sunday Game will have live coverage of Donegal v Tyrone and Waterford v Cork from 1:10pm on RTÉ 1 on Sunday, while there will be full coverage of all the weekend's fixtures on RTÉ Radio 1, RTÉ.ie and the RTÉ News Now app.