The ratio of training to matches in Gaelic games is so far out of whack it's almost impossible to believe.
Towards the end of my time with Tyrone we trained over 200 times in the season if we went deep into the Championship and we would have played something between 13 and 15 games.
That's seven in the League and the rest in the Championship. I discount the pre-season competitions like the McKenna Cup and O'Byrne Cup because these were often for trying new players out and the lads who were playing in All-Ireland finals usually didn't feature in them.
We need your consent to load this SoundCloud contentWe use SoundCloud to manage extra content that can set cookies on your device and collect data about your activity. Please review their details and accept them to load the content.Manage Preferences
That works out at a ratio of somewhere around 15 training sessions to every game. How that is considered sustainable or acceptable is completely beyond me.
When I first started with Tyrone, back in 2002, we trained once a week collectively up until April, that went to twice a week during the Championship and maybe it was upped to three a week at the later, business-end of the season.
As a player, it's difficult to get tuned in to training when you know that there's no game for four, five or even six weeks - you have nothing to aim for
But by the time I was finishing up that had grown beyond all recognition. There would have been three pitch sessions, a couple of strength and conditioning sessions, a recovery session, some injury prevention, maybe yoga and then the other stuff like video reviews.
Training to be an inter-county footballer is now a solid seven day-a-week commitment - there are no days off any more and there's no way that this is sustainable. The GAA talk about burn-out and this is one of the prime reasons players lose interest and drift away, but nothing is being done to address it.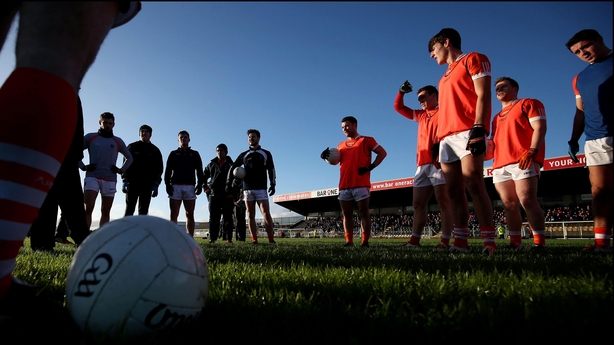 The best way to change this balance is to ensure more games for inter-county teams; guarantee every county 15 matches, or as close as possible, a season. Currently half the teams in the country will play seven League games plus two or three more in the Championship and that's it.
The majority of the games, those seven in the League are played in the months of February, March and April, leaving the summer - those prime months - as long barren spells for county footballers.
I have spoken here in the past about the need to contract the inter-county season and I stand by this. It's possible to shorten the season while at the same time ensuring more and regular games for players.
If the club season was slotted into the right time in the calendar it would mean more games for counties and still ensure that there's time for 20-odd games for club players every year.
When we were going through the backdoor to win the All-Ireland in 2008 we had the novelty of a game nearly every weekend during the summer and it was great.
There was a game on Saturday, a recovery session, probably in the pool on the Sunday, the players that didn't see action in the game trained hard on Monday, there was a light session for the whole squad on Tuesday and then some sharp ball work on Thursday. It was brilliant.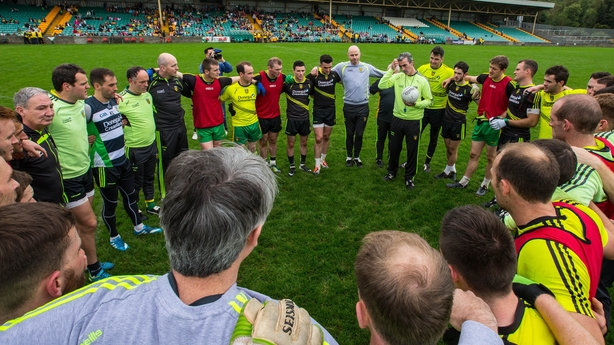 Most other sports are like this - a short pre-season and then regular games to keep players fit.
In the GAA it's the complete opposite - a pre-season with gruelling sessions starting in November and running right the way through until the start of the Championship with only the occasional distraction of League games to break the monotony.
I can see why players in less successful counties have no interest in joining the squad because the commitment is so big.
If there were more games for them to look forward to there'd be more chance of them making that commitment and helping their county team to improve.
As a player, it's difficult to get tuned in to training when you know that there's no game for four, five or even six weeks - you have nothing to aim for.
Playing the game is where the buzz is and that buzz is what makes it all worthwhile, it's what motivates and invigorates players.