Cillian O'Connor insists Mayo have moved on from last year's All-Ireland final heartbreak against Dublin.
Despite scoring nine frees in the replayed decider, O'Connor missed a late one deep in injury time that would have levelled the game.
While the Ballintubber man admits the defeat cut deep, he is adamant that Mayo have moved on ahead of their Connacht SFC championship opener against Sligo on Sunday May 21.
"Thoughts don't go back to it that often," he told RTÉ Sport.
"We just had to try our best to learn from it. As painful as it was, go through it afterwards and take lessons from it.
"It's not easy at the time. It's extremely disappointing, that goes without saying.
"But you can't be harking back too often or you'll end up being distracted and you won't see the games and the teams that are coming ahead of you.
"It was painful. It was tough. But at this stage, it's over, it's gone.
"You have to park it when the year turns. When 2017 starts it's a new year and a new Championship.
"When the weather is like this and Championship is on the horizon, it's exciting and easy to look forward."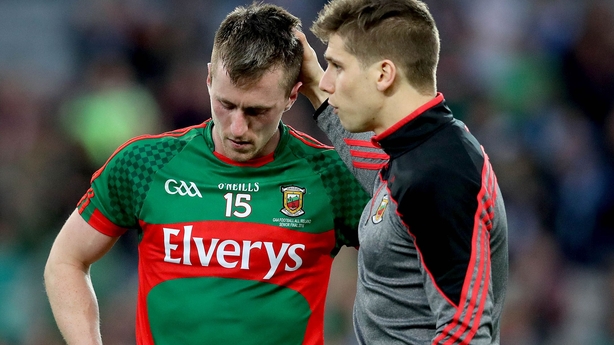 Mayo have lost eight All-Ireland finals since their last victory in 1951 and been beaten in three of the last five deciders.
In 2014 and 2015 they also lost to the eventual champions at the semi-final stage.
O'Connor believes the near misses have been a matter of fine margins and challenging opposition rather than any major flaw in Mayo's approach.
"We want to make marginal gains all the time. If we're the same again this year, other teams will be better," he said.
"We were up against a formidable team. It's hard to pinpoint one exact aspect of our game that they (Dublin) were better than us at.
"It took 140/150 minutes to separate the sides so it's not as simple as one magic bullet.
"We all just need to get better individually as players and keep working with the coaches to get better at our game-plan."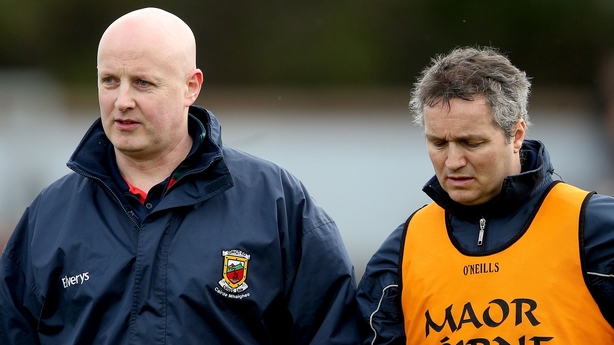 Former managers Noel Connelly and Pat Holmes, who were ousted in a player revolt after the 2015 campaign, gave an interview last December where they suggested there were 'egos' in the squad undermining the team and that they would "win nothing" without that problem being addressed.
While O'Connor accepts the pair have the right to air their grievances, he refused to be drawn on the issue.
"Everyone is entitled to their opinion and to do what they feel necessary," he said.
"If we spent this year looking back at last year's final or at 2015 we're going to get caught out and lose focus.
"We know Sligo are gunning for us now. If our focus isn't on that, we risk being beaten.
"I try my best to not think about things I can't affect now.
"All I can affect is my own preparation for Sligo."