Tipperary's Jason Forde has been hit with a proposed two-match ban after clashing with Wexford manager Davy Fitzgerald during last Sunday's Allianz Hurling League semi-final.
But the Silvermines player is still expected to feature in Sunday's final clash against Galway at the Gaelic Grounds, with Premier County officials set to launch a vigorous defence of their player after the game.
Tipp will not accept the penalty proposed by Croke Park's Central Competitions Control Committee (CCCC) and instead, will request a date with the Central Hearings Committee (CHC).
Had the two-match suspension been accepted, Forde would have had to sit out Sunday's League showpiece, as well as the Munster SHC quarter-final against Cork on May 21, but Tipp insist the punishment is excessive.
It's understood, however, that GAA disciplinary chiefs had to take action against Forde, after Fitzgerald was slapped with an eight-week ban.
Tipp are now running the risk of losing Forde for their first two championship games but it's a risk they're willing to take.
Fitzgerald is also understood to be extremely disappointed that Forde has been dragged into the situation.
There's still time for Forde to get a hearing before the weekend but if the appeals route was to go the distance, that would necessitate potential trips to the CHC, Central Appeals Committee (CAC) and the independent Disputes Resolution Authority (DRA), and all before Sunday.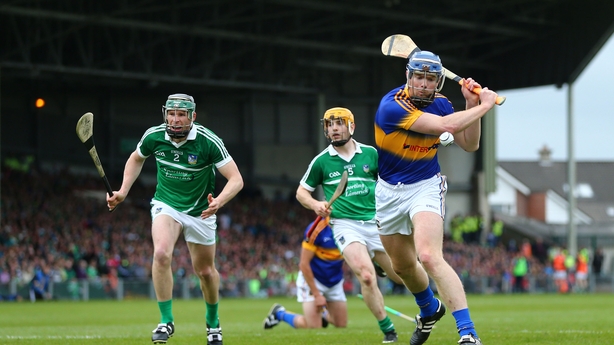 County board secretary Tim Floyd helped to have Seamus Callanan's red card from a League clash against Offaly rescinded, freeing him to line out in the League semi-final against Waterford.
On this occasion, however, the timelines are deemed too tight and Tipp will be anxious to have their paperwork detailed and in order before beginning the appeals process.
Tipp are remaining tight-lipped on these latest developments, with a source close to the camp indicating that there will be no comment on the matter until after Sunday's game.
It was pointed out, however, that 'no one was sent off, so no one suspended.' As things stand, Forde's suspension is merely proposed, and he has the right to challenge it.
And with the CHC not expected to convene until next week, unless called otherwise to do so, he's free to play against Galway.
Forde has been charged with a category IV infraction, namely 'any type of assault on an opposing team official', Fitzgerald in this case.
The minimum penalty for such an offence is a two-match ban and Tipp are now willing to take their chances, firstly with a hearing, before progressing further, if necessary.
Tipperary manager Michael Ryan will reveal his team for Sunday's game on Friday and Forde is in line to be included, having played at midfield against Offaly in the League quarter-final, and Wexford last weekend.
Listen to Tipperary v Galway live from 3.30pm on RTÉ Radio 1's Sunday Sport, follow our live blog on RTE.ie and the RTÉ News Now app and watch highlights on Allianz League Sunday on RTÉ2 at 9.30pm