Kerry manager Eamonn Fitzmaurice says he wanted to coax Colm Cooper into a another year of inter-county football, but says the gifted forward "wasn't for turning".
Cooper was the "greatest Kerry footballer" according to former team-mate Tomás Ó Sé, released a statement this morning announcing his decision to call it a day, 15 years after making his senior debut for the Kingdom.
The Dr Crokes forward informed Fitzmaurice of his decision last week and the Kingdom boss told RTÉ Sport that he tried to convince the five-time All-Ireland winner to throw his lot in for another season.
"He decided to go, he wasn't for turning and we have to respect that"
"From our own selfish point of view, of course we'd loved for him to have stayed on for the season," he said.
"He decided to go, he wasn't for turning and we have to respect that.
"We had very honest conversations. Both of us put our cards on the table. I wanted him to stay on, he wasn't sure and he had a bit of thinking to do.
"I gave him the time and space that he needed to think...I thought that was important. We weren't going to use him in the League anyway, so there was a bit of space there for him.
"He came to the conclusion that the time was right. Regardless of any outside pressures that were on him, form me or anyone else, he felt that the time was right."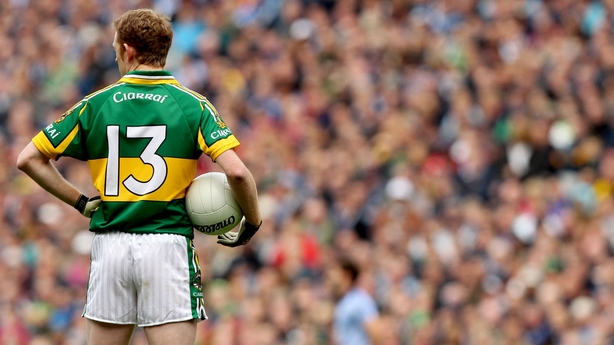 Cooper made his debut for the Kingdom in 2002 and won five All-Ireland titles (an unused substitute in 2014), four national league crowns and nine Munster championships, as well as eight All Star awards.
Former team-mate Fitzmaurice says the "unique talent" brought joy to football supporters nationwide.
"He was an incredible player," he said.
"He was a unique talent"
"He was one of those players that people from all over the country loved watching him. He brought the best out of himself and those around him.
"He was a unique talent."