Colm Cooper was the "greatest Kerry footballer" according to former team-mate Tomas Ó Sé, as the tributes rolled in after the forward announced his retirement from the inter-county scene. 
Cooper released a statement this morning announcing his decision to call it a day, 15 years after making his senior debut for the Kingdom.
Speaking to RTÉ Sport, football analyst Ó Sé said: "He, in my mind, was the greatest Kerry footballer and I wouldn't say that too lightly in terms of the great players who have come out of Kerry, and the great forwards, [Pat] Spillane, [John] Egan, Mikey [Sheedy].
We need your consent to load this Facebook contentWe use Facebook to manage extra content that can set cookies on your device and collect data about your activity. Please review their details and accept them to load the content.Manage Preferences
"This guy was on a different level.
"I remember the first time I ever saw him. We came home from an All-Ireland in 2000 and he was serving in the famous Tattler Jack's bar in Killarney; he could barely see over the counter at the time and a guy told me 'that guy will win you All-Irelands yet' and he was dead right.
"He was a special talent. We had a great team, but amongst that team he was a level above everybody else.
"He was a guy with a great personality, he was a great guy to mix with players but the best talent he had was vision.
"He was like a great snooker player - he was five or six moves ahead of everybody else.
"He will become a complete icon of the GAA," continued Ó Sé.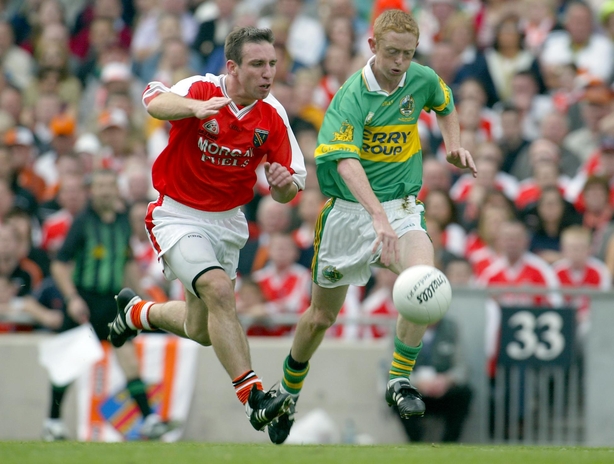 "I saw a picture of him in his debut season in 2002 and the jersey looked like a blanket thrown over him.
"He was a small, small man when he came in. I'd say he was barely 10 stone.
"He had all the skills, he was way quicker, way better than anyone else, he had great balance, he had great vision. Even for his size he was a great ball-winner, he was brave. 
"He was so good that he was one of these players that would create space for himself, all the time, no matter what.
"He was quicker than everyone else, in speed of thought, speed of action, skills of the game; his left was as good as his right.
"If you ever try to coach a young fella, you'd say just look at that man, look at videos of him.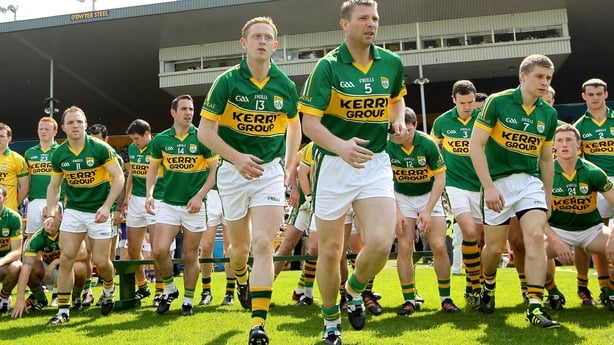 "I remember famously he said in a dressing room once that every time he got the ball the first thing that came into his head was how can we make a goal out of this?
"His head was up every time he got the ball. And it wasn't about the Gooch, it was about the team, about getting a score.
"He had a long career, he was a corner-forward with the big name and he was the guy going in marking the toughest defenders, yet he was still clocking up the scores and getting man of the matches, getting eight All Stars in the modern game is phenomenal.
"I don't think it will be repeated.
"I hope and I know that he'll have a great future, no matter what he does."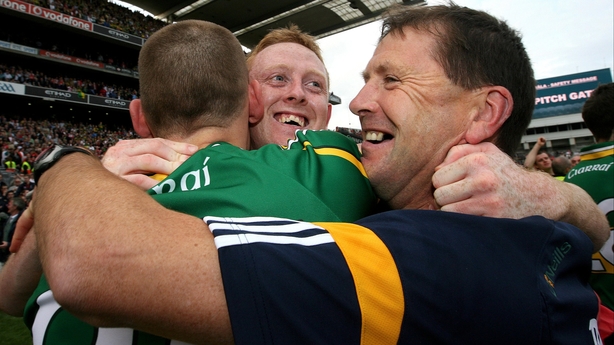 Former Kerry boss Jack O'Connor hailed Cooper's footballing brain.
"It was a privilege for me to work with Colm Cooper," he said.
"He was the most intelligent player I have ever seen. I remember saying one time that Cooper had forgotten more about football than the rest of us will ever know. He always thought a couple of steps ahead of everyone else.
"Outside of his brilliance and his fantastic individual scores, what was remarkable about Colm was that he got more satisfaction out of making a score than getting one himself. In that regard, he was totally without ego and a complete team player.
 "He has been a tremendous role model in Kerry and throughout the GAA world, and the younger generation adore him.
"I brought him in to speak to the Kerry minor panel a couple of years ago and their mouths were open listening to him.
"He should stay involved in Kerry football in some capacity because we can't afford to lose the kind of intelligence that he has.
"For now, thanks for the great memories, Colm. There will never be another one like you."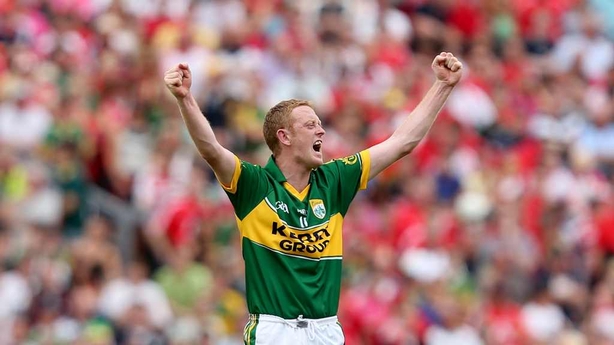 Kerry chairman Tim Murphy said: "There is an old saying that 'good players inspire themselves but great players inspire others'.
"Colm not only inspired his fellow team-mates on the field of play, but generations of people - young and old - all over Ireland and beyond.
"His natural talent and inherent ability to deliver on the big occasion pulled Kerry through many difficult games.
"A gentleman both on and off the field, Colm is an unassuming, self-effacing individual who epitomises everything that is great about the GAA."
Marty Morrissey on Colm Cooper, the man with the X-factor. #RTEgaa pic.twitter.com/QjUhM0SMLP

— RTÉ GAA (@RTEgaa) April 4, 2017
The greatest Gaelic player I have ever seen past or present was the Gooch.Pleasure to share a pitch over the years.@colmcooper13

— Conor.mortimer (@Conmort) April 4, 2017
Gooch first game with @Kerry_Official 2002. Centre stage already. @tomas5ky @MartyM_RTE @sportsdes pic.twitter.com/2eyFydKfNv

— macmonagle (@MACMONAGLE) April 4, 2017

Nobody captures @colmcooper13 better than @sportsfile, wheeling away from a billowing net in Croker. #Gooch announces his retirement today. pic.twitter.com/XQxTJ4JgUG

— Paschal Sheehy (@PaschalSheehy) April 4, 2017