Promotion to the football league's top tier is still possible for Meath, but manager Andy McEntee is hoping that his troops build "on their most complete display of the year" when they take on Clare in their final game in Division 2 on Sunday next.
A win for the Royals in Ennis, coupled with Galway losing at home to Kildare, would see the Leinster county back in the top flight.
And while McEntee may be wishing for the Lilywhites to "do them a favour", he admits that the main goal at the start of the year was to stay in Division 2, especially after losing two games, one of which was a heavy loss to Kildare.
In an up and down campaign, the manager saw much in last weekend's demolition of Fermanagh to suggest that the pieces of the jigsaw may be coming together.
"It was probably our most complete display of the year in that we performed for 72 or 73 minutes," McEntee accepted.
A week earlier, he had laid it on the line for his team after they flattered to deceive against Cork. It was game that frustrated the Meath boss to his very core.
But the players' reaction to that draw on Leeside was exactly what was required.
"The work-rate and intensity led to turnovers and they complement each other anyway,' McEntee adds.
"We made a lot of turnovers against the wind and led by eight points at half time with the breeze at our backs.
"But, as for the Cork game, I think the players themselves knew that the first-half performance just wasn't good enough.
"I think that the difference between playing like we did then and us playing well is simply work-rate. Defending must start from the forwards. The good thing with the league is that games come almost every week and you get a chance to improve on what went wrong."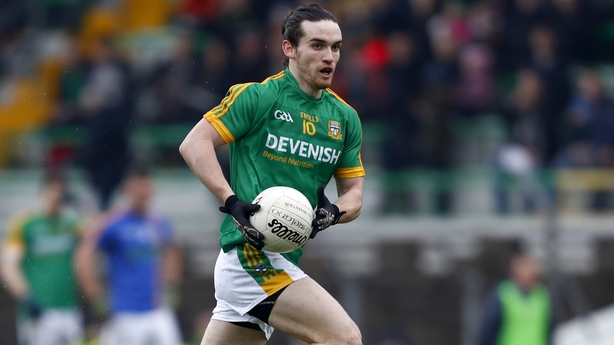 The potential within Meath was exemplified by the performance of Cillian O'Sullivan against Fermanagh.
O'Sullivan didn't start against Pete McGrath's side but came on early for Alan Forde, who sadly sustained a suspected cruciate ligament injury, and the pacy attacker ran at Fermanagh for the next hour. He livened up the game and his manager agrees he is an exciting talent.
"Cillian has ability to get on the ball and run off the shoulder and he made some very good runs against Fermanagh - that's what he does very well. He has some really exciting qualities but he has things he needs to work on as well. That's the same for everyone; that's life.
"The bottom line is we are still alive; we still have one game left, try to win that and if we beat Clare and Galway lose we're still in with a chance."
After losing Forde and Padraic Harnan (black card) in the opening 10 minutes, Meath's hardened response to claiming the two points bodes well for the season ahead, even if there is devastation within the camp for the injury-stricken Forde.
"Alan was doing the job asked of him on Sunday and he was having a really good year in general. In the past he has had serious injuries before and has recovered from those through sheer hard work so it's really disappointing," his manager continues.
"But the lads responded, their appetite was good against Fermanagh. Overall, their tackling was really good too and the good thing was we didn't ease back when we went ahead. We kept plugging away and held them to just two points from play when they had the wind. Defensively, we looked lot stronger than we have done."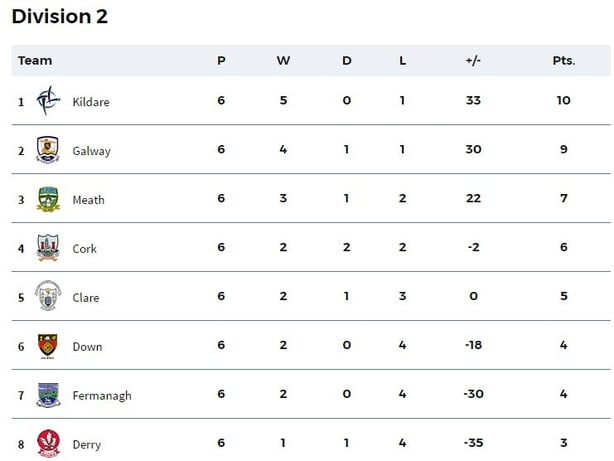 If the cards fall right and Meath achieve promotion, then getting out of the section will be a huge feather in McEntee's cap considering his assessment of the second tier.
"The League is tough - you just don't know what outcome the Division 2 fixtures will have. If you were a betting man, you would have trouble navigating your way through Division 2, in particular.
"You just never know what is going to happen. The only thing we can focus on is going to Clare next week and performing. If we don't we will get turned over."