For the first time in the best part of a decade Kilkenny are going into a big game as underdogs. And make no mistake - this is a big game.
On Brian Cody's watch the Cats have broken all the records. Since 1999 there has been an unprecedented eleven All-Ireland titles and across those 17 seasons they dominated like no team ever before.
The spell has been broken though; Tipperary are now the big dogs in town and they're money on with the bookies to take Kilkenny's scalp this weekend.
What: Tipperary v Kilkenny, Allianz Hurling League Division 1A, Round 4
Where: Semple Stadium, Thurles
When: 7.0pm, Saturday, March 11
That's a remarkable turnaround considering the way Cody's team used to strike fear into the hearts of opposition, quite frequently Tipperary's.
Between 2009, when the modern chapter of their intense rivalry began, until September of last year they won virtually every game of consequence between the two, bar the brilliant 2010 All-Ireland final.
Some of these games were classics, but others were poundings that got ugly. The Cats never missed the opportunity to hammer home their superiority in the knowledge that a bad beating would help to keep their rivals down.
Well, the shoe is on the other foot now and Tipp are the ones who are pushing the other kids around the playground.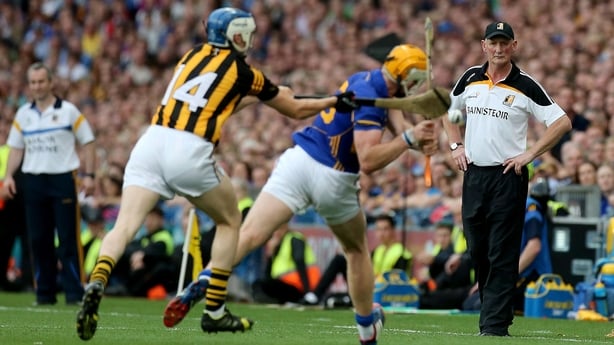 They dismantled Kilkenny in last year's All-Ireland final and they'll be looking to inflict more psychological damage when they meet again for the first time since at Semple Stadium on Saturday, when the atmosphere under lights is sure to be crackling.
Cody must know that he doesn't possess the same calibre of players as he had five years ago. Henry Shefflin, JJ Delaney, Tommy Walsh, Eddie Brennan, Jackie Tyrrell and other legends of their sport have retired.
They still have icons like Paul Murphy, TJ Reid and Richie Hogan, but the support players around them aren't what they were. Not yet, anyway.
Tipperary, by contrast, look to be at their peak. Players like Brendan Maher, John O'Dwyer, Seamus Callanan, Noel McGrath and Paudie Maher are approaching their best years. Younger models like John McGrath and James Barry dominate their positions and can still get better.
Their manager Michael Ryan has done what none of his All-Ireland winning predecessors in Tipp over the past three decades could and stopped his players from believing the hype about themselves. He's hell bent on winning Liam MacCarthy back-to-back for the Premier County for the first time since the sixties.
With that in mind, he will be looking to frank his team's authority over Kilkenny - their chief tormentor over the past eight years. That, for him, will start on Saturday when they can be expected to go full throttle for 70-plus minutes.
They have been on the receiving end of beatings from the Cats over the years and they'll see this as an opportunity to turn the tables.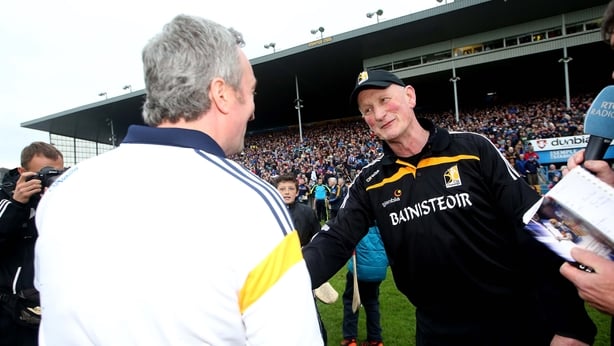 Kilkenny, for their part, will play like men possessed to not let this happen.
A heavy defeat would be damaging, while a defeat of any description - close or battling or whatever - will leave them with relegation worries.
They have just one win from three games are only out of the relegation playoff spots thanks to a better scoring difference than Dublin and Cork.
But with the Dubs to follow in their last match (Dublin play Clare this weekend, with Cork facing Waterford and Tipp to round out their Division 1A regular season), there's a real threat that they could finish in the bottom two.