I'm very worried about Saturday's game in Thurles as a Kilkenny man and what Tipperary could do.
I've heard a few people say that beating Cork means the crisis is over with Kilkenny, but there was never a crisis in Kilkenny. What has happened though is the Cats are back in the chasing pack having been out in front on their own for so long.
Tipperary are now the team that's a good bit ahead of everyone else at the moment.
I watched them on Sunday against Clare and the way they moved from second gear to fourth was impressive. It all looked so easy for them and all of the players looked so relaxed - you'd have thought Noel McGrath was just jogging about the place.
If Tipperary hit form I'd be very worried by what they could do
They're doing everything right and the strength of their squad is frightening to the rest of the country.
It all reminds me of Kilkenny six or seven years ago.
Seamus Callanan, Bubbles O'Dwyer, Paudie Maher, Brendan Maher and a few other of their leaders are just coming in to their prime.
Michael Ryan is a huge factor and he is the perfect guy to have in charge. They celebrated last year's All-Ireland like any team would, but they had a couple of weeks of enjoying themselves and then by the middle of October the cup was put away.
They weren't going to let what happened in 2010 happen to them again. Seven years ago they won senior and Under-21 All-Irelands in less than a week and everyone in the county was telling this bunch of young lads that they were going to dominate hurling.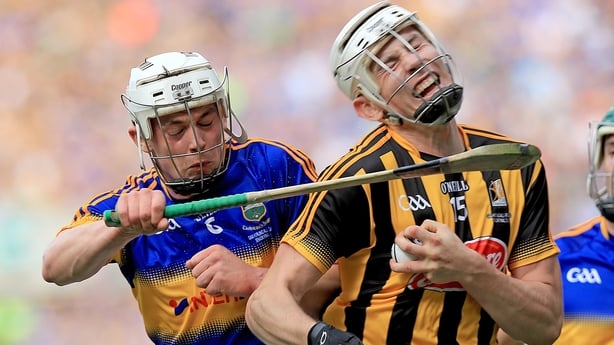 That sort of talk clearly seeped into the players' heads, and because so many of them were Under-21 you couldn't criticise them for that. They started to believe the hype about them.
Michael Ryan was a selector under Liam Sheedy in 2010 so he knew all of the pitfalls. Almost as soon as they had lifted Liam MacCarthy, lads were already talking about 2017. They went back to the clubs for a few weeks, got the team holiday out of the way and they've picked up exactly where they left off  last September.
Last Sunday Clare did well to come back and be two points up at half-time, but Tipp had that turned around in no time, which showed the level they're operating at. That they did that without a player as good as Seamie Callanan on the field was impressive and worrying in equal measure.
When we were going well with Kilkenny we had confidence in our abilities - we knew individually and as a group that if we were in trouble in a match that we could still win it and more often than not we did.
Tipperary are showing that they're not going to fold under pressure - just think back to last year's All-Ireland semi-final against Galway when they could have folded but didn't - and can be counted on to grind out the right result.
When we were top of the pile and we sniffed a bit of blood in the water, we really went for it. If were five points up and we saw the other team's heads drop we'd try to inflict more pain on them.
We knew that this would plant a seed in their head so that the next time we played them they'd be thinking about it. It gave us a psychological advantage because we had laid down the marker.
This is what Tipperary are doing now. In their first game of the League against Dublin they never took their foot off the pedal and then Ryan showed no sentiment when he switched around his team for the trip to Waterford and got a similar result.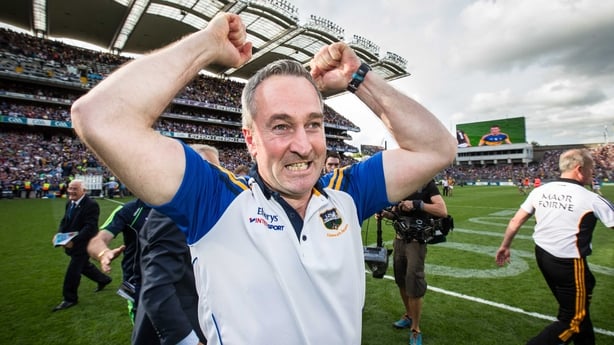 Kilkenny will go into this game with last September fully in their minds; that disappointment will have scarred them, so they will be going all out and in may ways this is set up to be a cracker.
But if Tipperary hit form I'd be very worried by what they could do.
We had the edge over Tipp in pretty much every game of consequence between 2011 and 2015, but now they have the psychological advantage.
This is a hugely important game for both sides - Kilkenny need to lay down their marker, Tipperary will want to prove that there's a distance between the sides.
Over the last 18 months or so they have sorted out three and six, James Barry at full-back and Ronan Maher at centre-back, which has given them a solid platform to build from.
In Ronan Maher and John McGrath they have the two best up-and-coming players in the country at the minute and making Paudie Maher was a master stroke because he's leading and has taken his game to the next level.
In Callanan, the McGraths, and Bonner Maher, the workhorse in the forwards, they have phenomenal talent up front and the ball going into them is just first class.
Brendan Maher is outstanding wherever he plays and then they have six, seven or eight players on the line that are as good as whoever they come in to replace. Ryan has developed a strong squad.
They are ahead of the rest and it will take an unbelievable performance from one of the chasing pack to take the All-Ireland away from them this year.